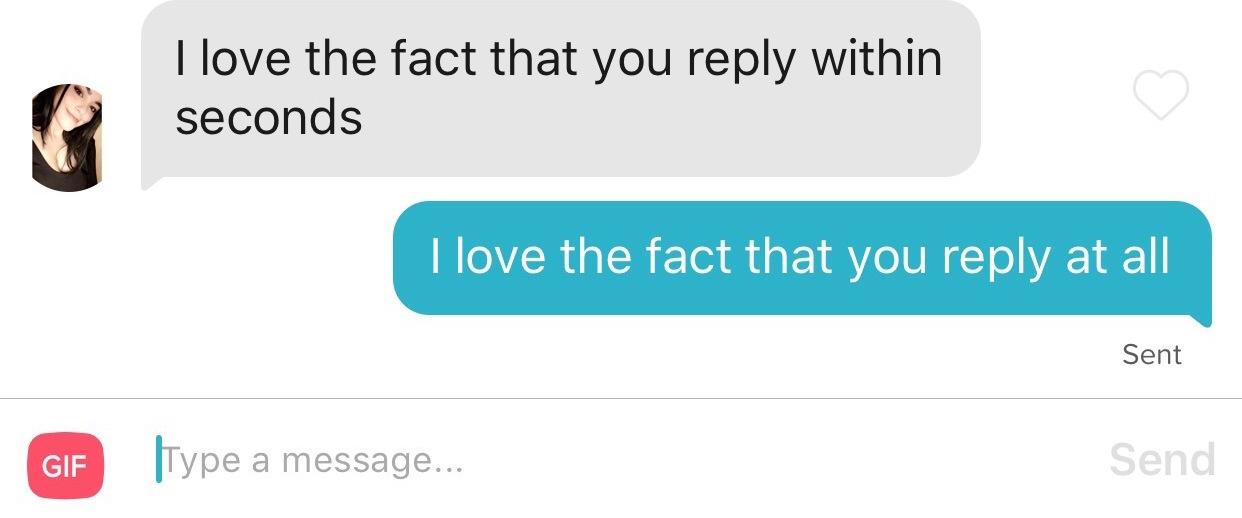 These Tinder Lines Won't Get You Dates, But They Will Get You Some Laughs
By Zachary Brenner

Updated
I'm on Tinder and, quite frankly, I find it confusing. Like, I know it is possible to start a conversation with someone if you swipe right, but I don't see that option anywhere. I just swipe right and swipe right and nothing ever seems to have it.
I heard somewhere that you can only talk to someone if they swipe right on you, too. You'll get a notification saying that you have a "Match" or something. I don't know. That doesn't sound right to me. I've seen no evidence of that being the case. The only notifications I ever seem to get are asking me to rate Tinder. I normally give it a one.
However, it seems like other people have figured out how to makes these matches happen and use it for mischief. Good for them. I'm hoping it works out.
To be honest, none of us are.
I won't change for anyone.
This was a roller coaster
What kind of trouble do you plan on causing?
But it was as hot as this burn
Well, that escalated quickly.
I can't believe that worked.
This sounds bad, but I'd still take this offer.
How dare you want to do the same thing I want to do!
Okay. Thanks for sharing.
Big poppa is one cool chick
As lovely as America the Beautiful
If you can't get a date, at least get a laugh, am I right?