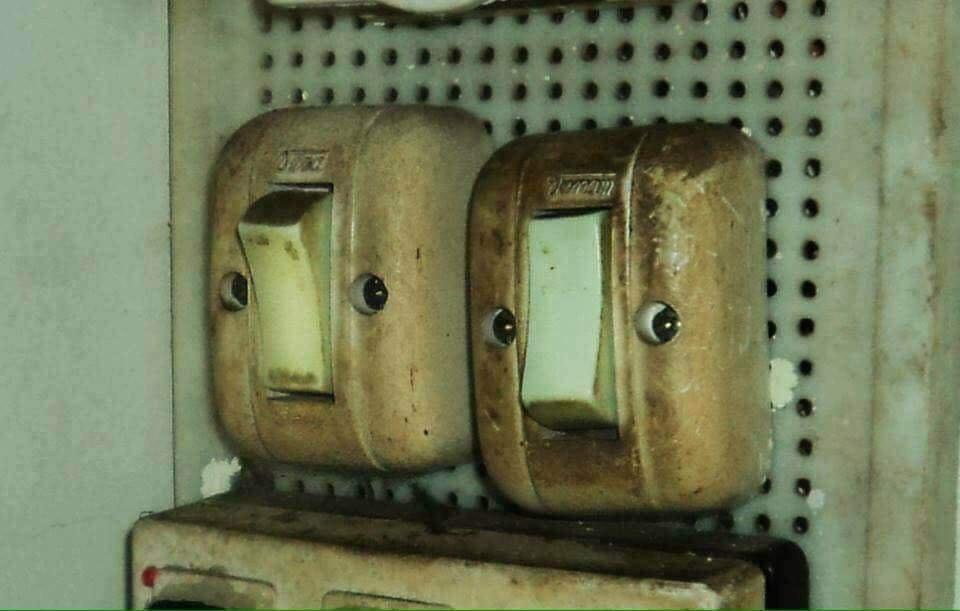 These 29 Inanimate Objects With Faces Are Creeping Out The Internet
By Zachary Brenner

Updated
A few weeks ago, we wrote about a man with Pareidolia, a psychological phenomena where someone perceives a pattern where none exist. Oftentimes people see a face in what is actually just a tree or some rocks.
Turns out, he wasn't the only one who does this. There are whole sections of the Internet where people post a picture and say, "Hey! This is a face, right?" Honestly, I'm not sure how you could see anything other than a face in some of these images. In some cases it is so prominent that it seems more likely that a house is really alive than just being the result of some glitch in the brain.
Have a look for yourself and tell me if these things are alive or not.
1. The resemblance is uncanny.
2. I wonder what that other car is up to....
5. That's not a vegetable. That's a cartoon.
8. So that's where you've been, Nigel.
11. Don't turn us off! Don't turn us off! Don't turn us off!
12. Can't believe I have to deal with this.
13. Grow up, Washing Machine.
14. We all know Zoidberg would eat these shoes.
15. I don't eat things with faces.
16. He was once the Guardian of these woods.
18. Don't even try it, pots!
19. That elephant is a water bender.
21. The light reveals darkness.
23. You want to get up when?
24. You call that lifting?
25. Who dares melt my fortress?
29. This is a happy home.