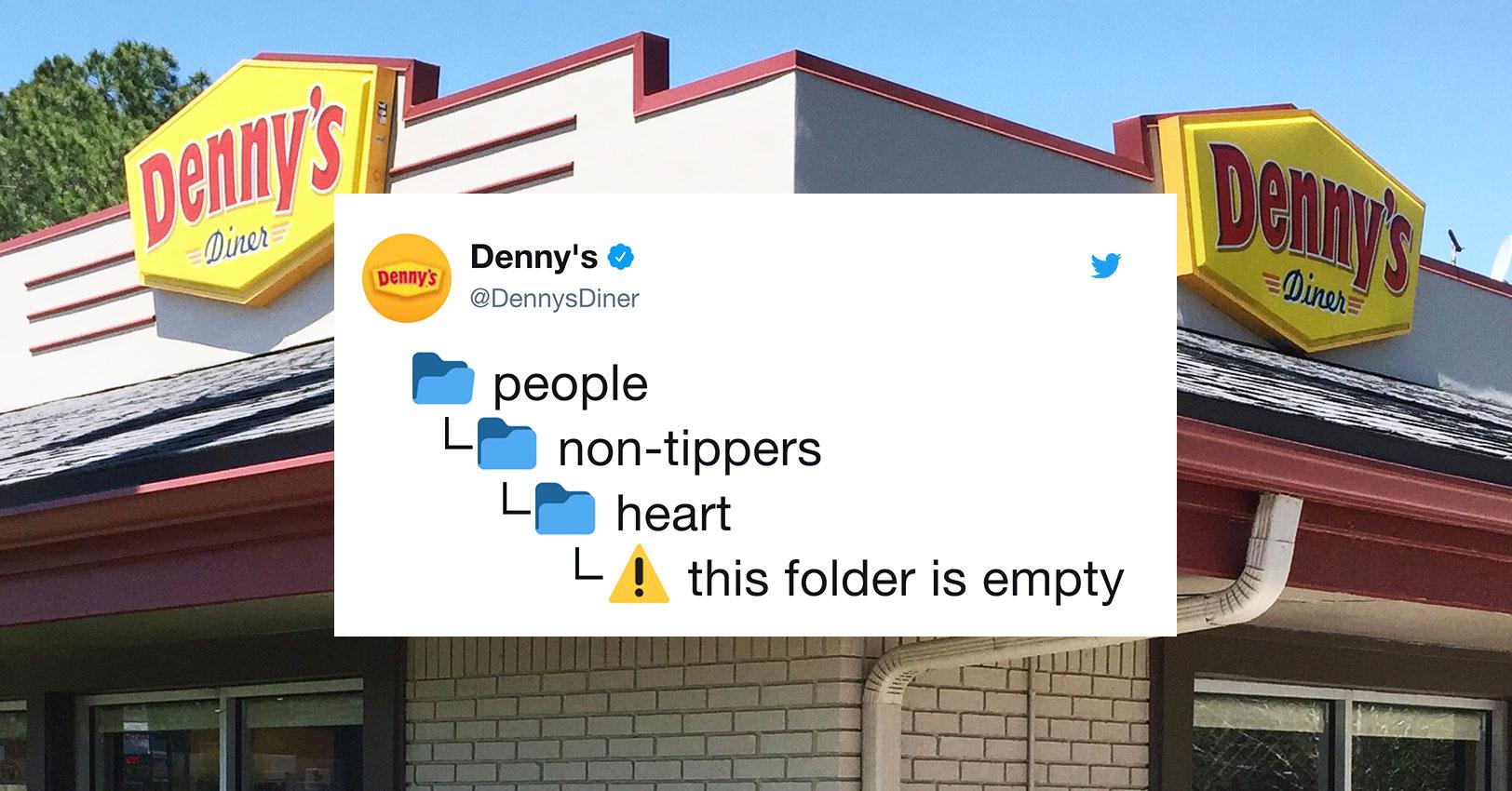 Denny's Roasted People Who Don't Tip On Twitter And The Backlash Was Swift
By Mustafa Gatollari

Updated
Although Wendy's is pretty much the master of savage restaurant Twitter accounts, Denny's has a pretty strong social media game, too.
Remember this existential message hidden in one of the popular diner chain's tweets?
Whoever's in charge of their social media has been a roll recently. But as with all winning streaks, there comes a time when it comes to an end. And for Denny's, the end came in the form of a brutal, should've-seen-that-coming response to a tweet.
It all started with this pretty awesome joke Denny's made about people who don't tip their waitstaff.
However, Twitter had some thoughts about tipping culture that they wanted to share. And they didn't hold back.
Depending on what state you're in, labor laws for tipped individuals set minimum wages as low as $2.13, although there are some states that give higher hourly minimums than others. California, for example, starts waiters and waitresses off with $10 an hour, in addition to gratuities.
But depending on the restaurant you work at, you might make very little off of tips. 
So people kept the memes coming to remind the restaurant chain that those who dwell in glass American diners shouldn't throw stones.
It started a conversation on the state of compensation in the US food service industry, too.
In any event, it's hard to believe they didn't at least consider people would throw shade at this tweet.