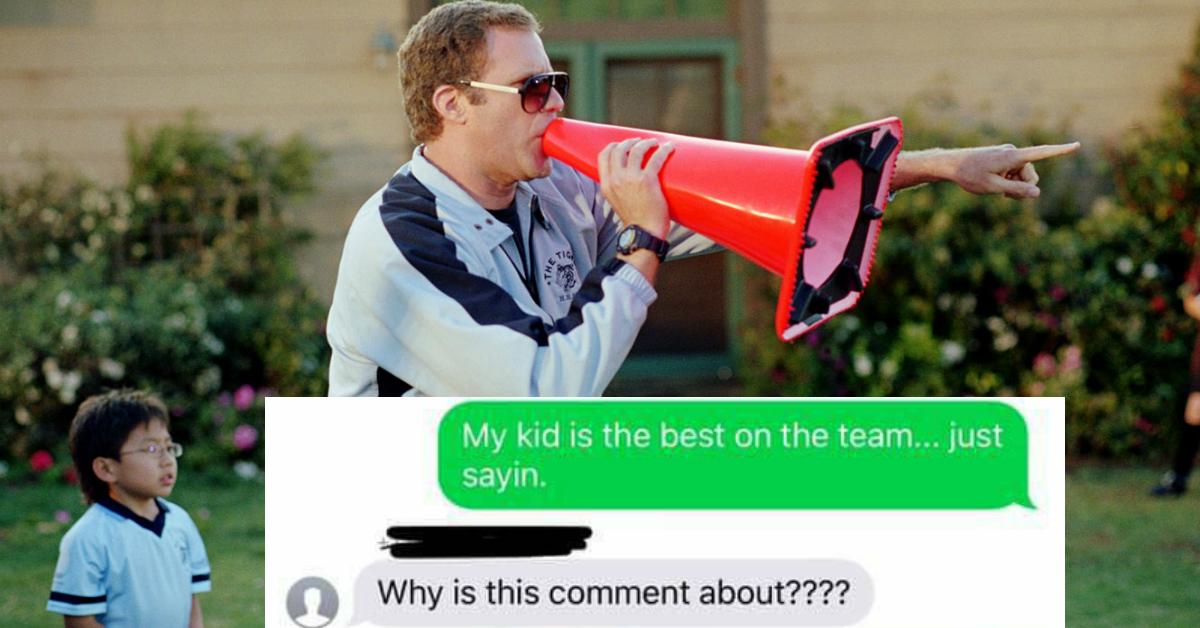 Girl Gets Added To Soccer Mom Group Chat And Can't Stop Trolling Them
By Mustafa Gatollari

Updated
Sometimes the best things in life happen when you just ride the wave. Obviously this doesn't apply to every situation. Like when a ship's sinking and you need to get off and find a lifeboat, maybe it's best if you stop engorging yourself at the seafood buffet and focus on saving your life.
But other times in life, there's tons of fun to be had by just saying yes to a situation. Would you like fries with that? Yes. Would you like to come out tonight instead of staying in and browsing memes all night? Also yes.
Would you like to pretend like you're one of the soccer moms on this group chat, despite being added to it accidentally? Well Facebook user Christi Rantis Lally said yes to this situation and it provided some hilarious results.
"This past week I received group texts BY accident," the post reads. "They are a bunch of parents and a coach for some kids soccer team. Instead of telling them they had the wrong number, I did this. I am a horrible person... I'm so sorry Coach Juan."
Watch all the drama unfold below.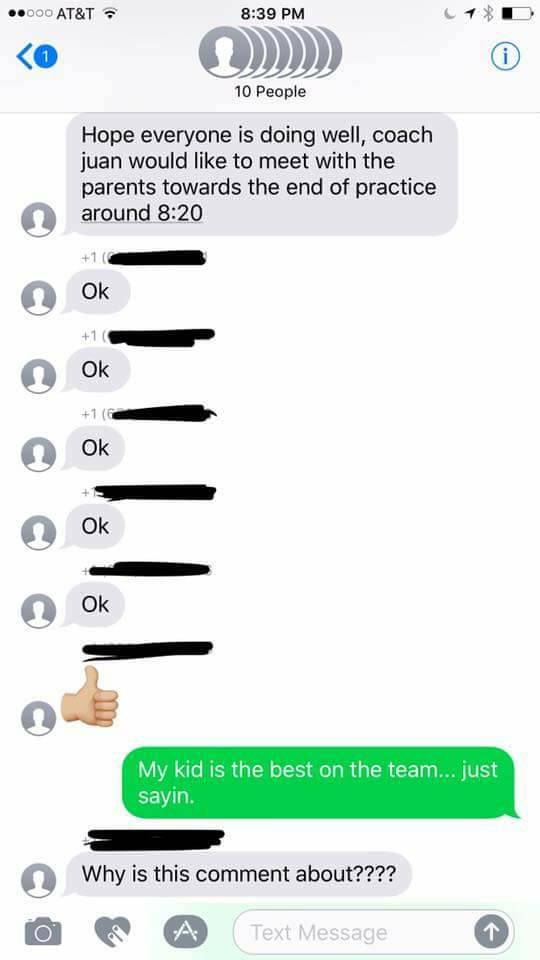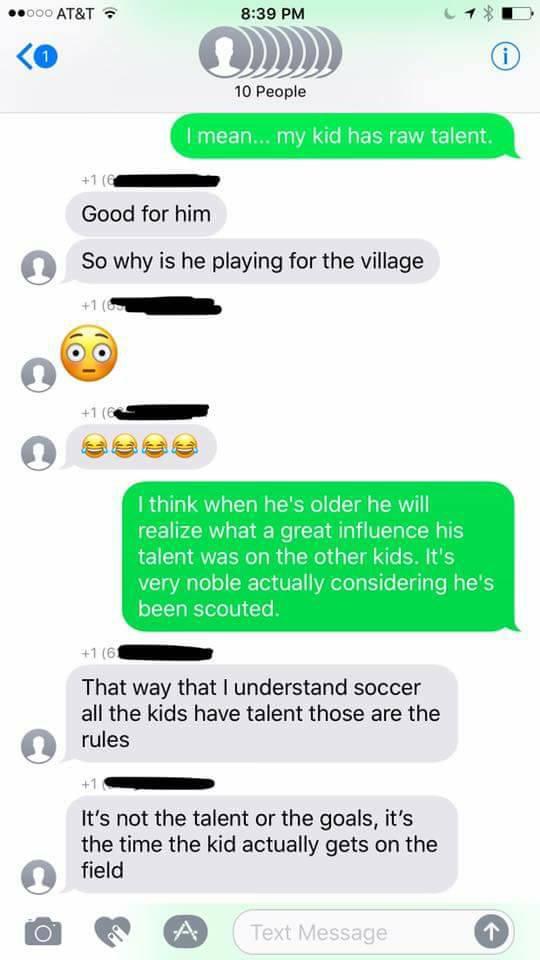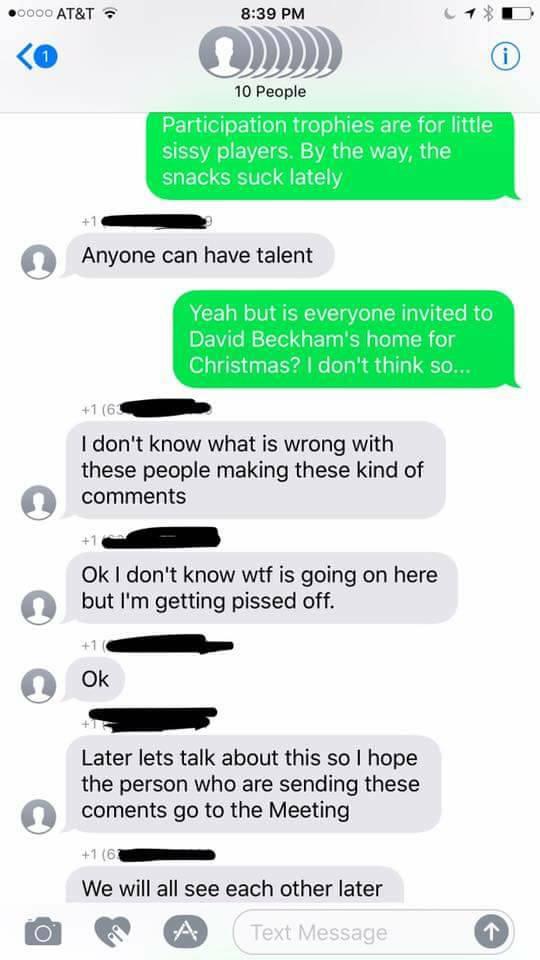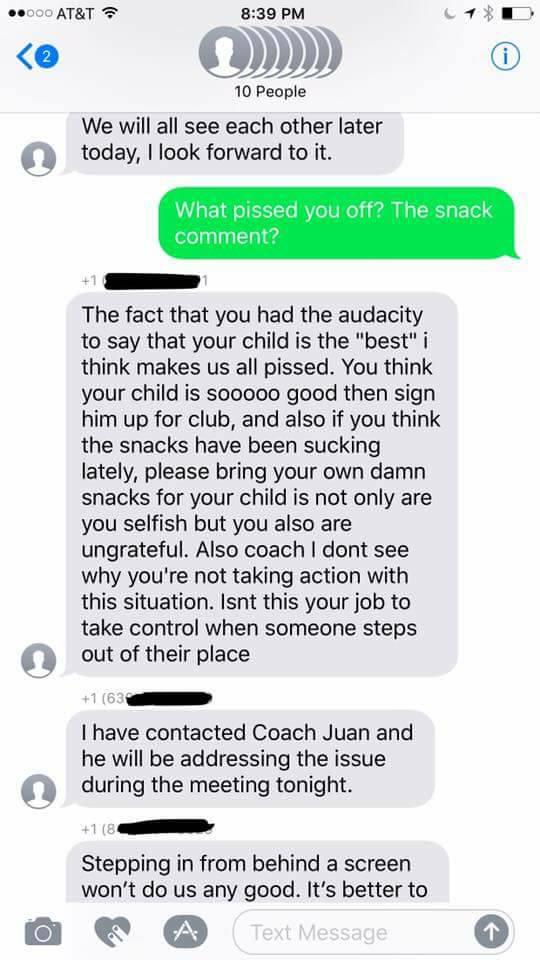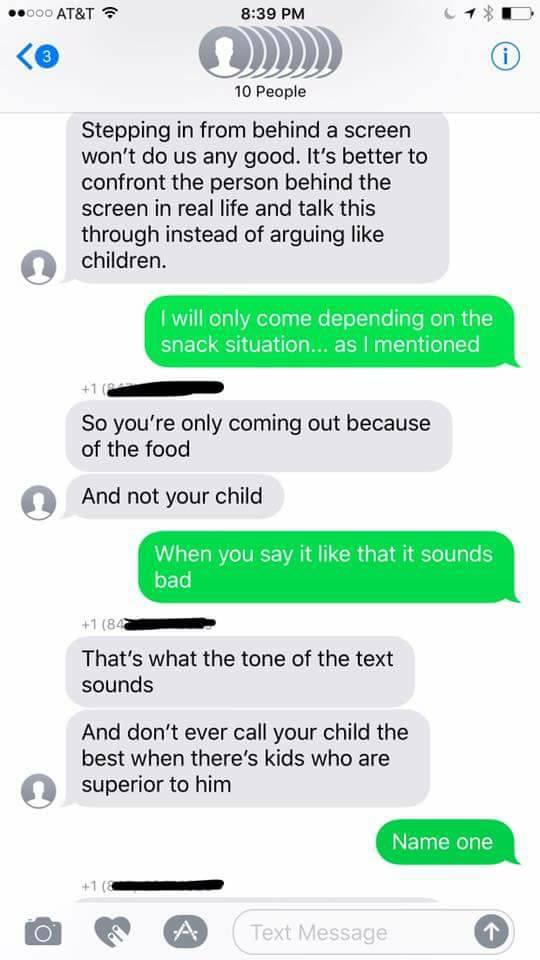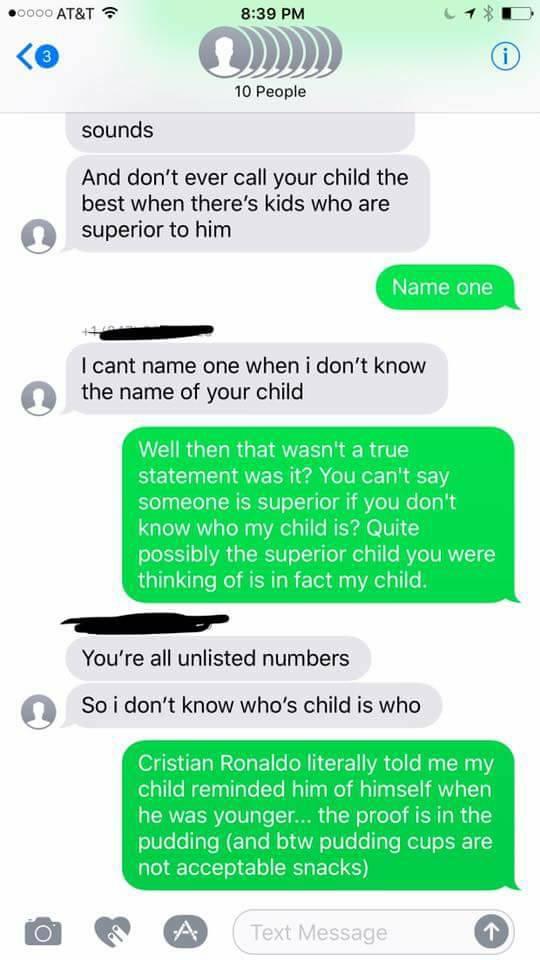 Why aren't pudding cups acceptable snacks? Is it because you need to eat them with a spoon? Or the sugar content??