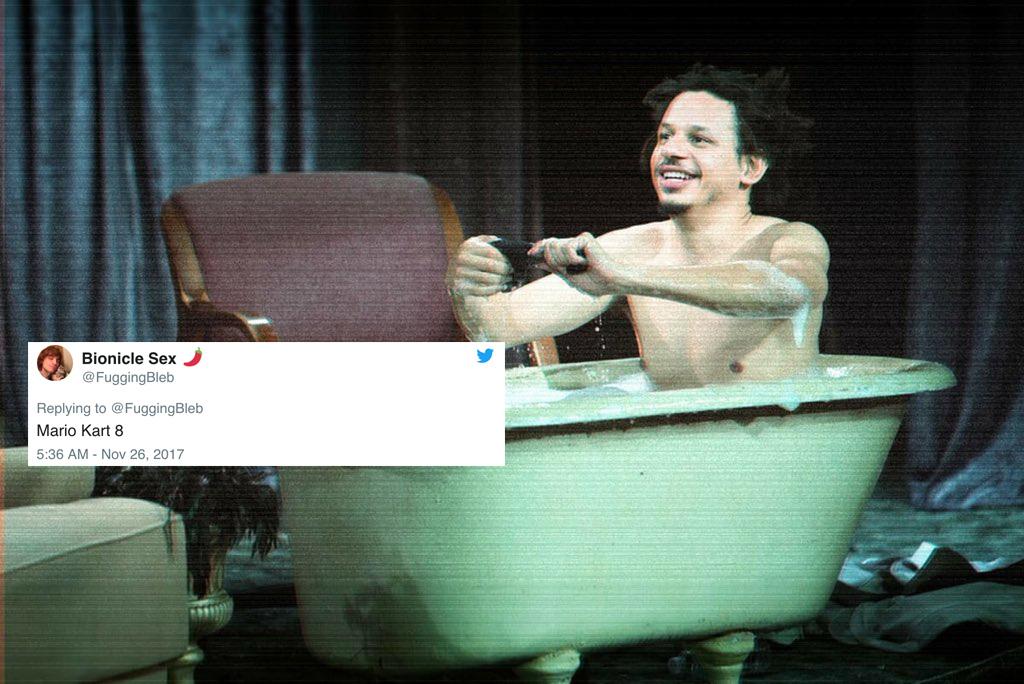 People Are Using Eric Andre Screenshots To Describe Video Games — And They're Very Accurate
By Zachary Brenner

Nov. 13 2018, Updated 3:29 p.m. ET
Eric Andre is a comedian with a popular show on Adult Swim. I'd like to tell you more than that, but the show is impossible to explain.  Ift's sort of like  you've ever watched late night public access TV, it might seem familiar but I doubt you've seen anything like it . People have tried to explain it other ways, but all it does is raise further questions. No, seriously — if you haven't seen it, we suggest you watch it. And if you have seen it, we would love some help trying to explain his unusual brand of humor. 
One twitter user, who goes by @FuggingBleb, is trying a new approach. He is using the language of the internet, which as we all know, is video game titles. 
I have to give it to him. This is the best anyone had done with explaining the show. Check it out for yourself and see if it makes sense now. 
Article continues below advertisement