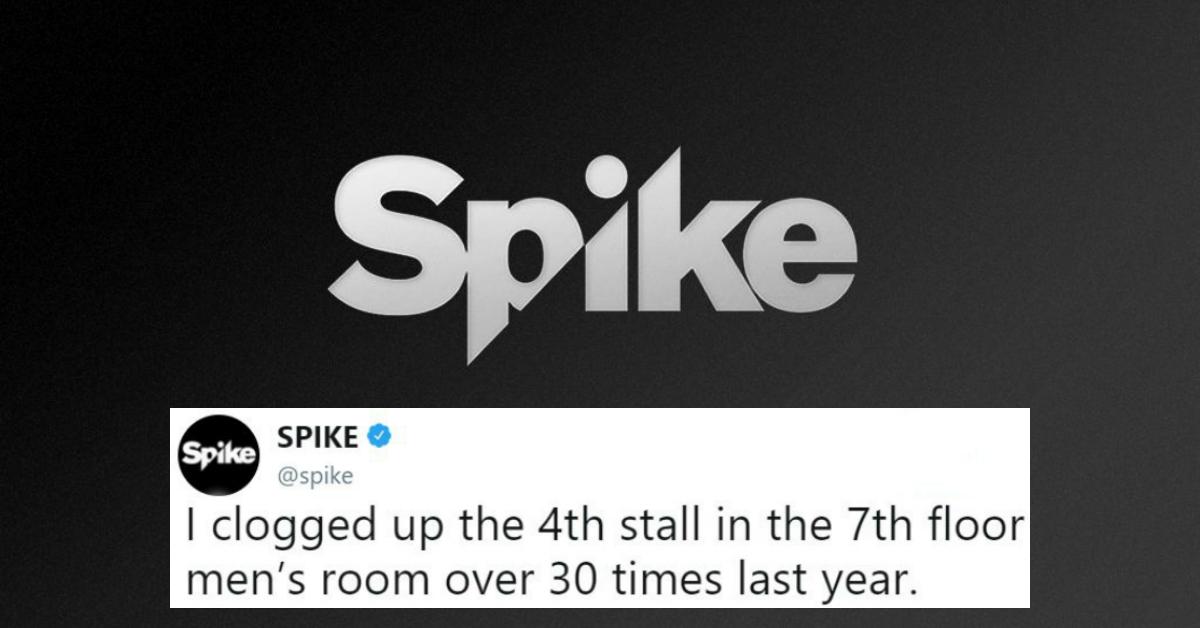 Spike TV Is Going off the Air and Their Twitter Is Having a Meltdown
By Mustafa Gatollari
Spike TV began as a "man" network that was filled with whatever cheap-to-air action films it could get its hands on, Cops, a bunch of terrible reality shows, and the occasional early UFC card back in the day.
But because of a gradual ratings drop, and a 20 percent nosedive of viewers who stopped tuning in in 2017, Spike TV's officially done and being rebranded at the Paramount Network. A statement also explained that the network was hoping to bring in more female viewers, who were seemingly put off by the man-centric branding.
All in all, seems like an exciting update — but there was at least one person who was not having it.
And that would be the TV station's social media manager, who apparently isn't taking the news too well, as evidenced by him/her firing off a series of strange, revealing, hilarious and straight-up irreverent tweets.
It's a truly beautiful Twitter meltdown.
They started by insulting everyone who works there.
And they weren't afraid to get personal.
I mean, I'd watch that version of a show.
The logo is pretty terrible, IMO.
Episode for reference, please.
The pettiness was off the charts.
I remember hating the commercials for this.
It's true, it should just be called the Cops channel.
I mean it is kind of cool that they have such a laid back pitch procedure.
They also took it as an opportunity to air other grievances about show particulars.
People can't believe that the tweets are still up.
But honestly, gems like this should be left up for all the internet to see.
I knew those were all BS.
I would love to work with this guy.
And of course, it's worth knowing that the tweets are from a fictional character; the network is, of course, in on the jokes. Red Fabbri, Spike TV's vice president of fan engagement and editorial, told Adweek, "He's confronting an existential crisis, having a bit of a meltdown in public," in reference to the account's recent tweets. "Like someone might in the modern workplace if they got handed a pink slip."