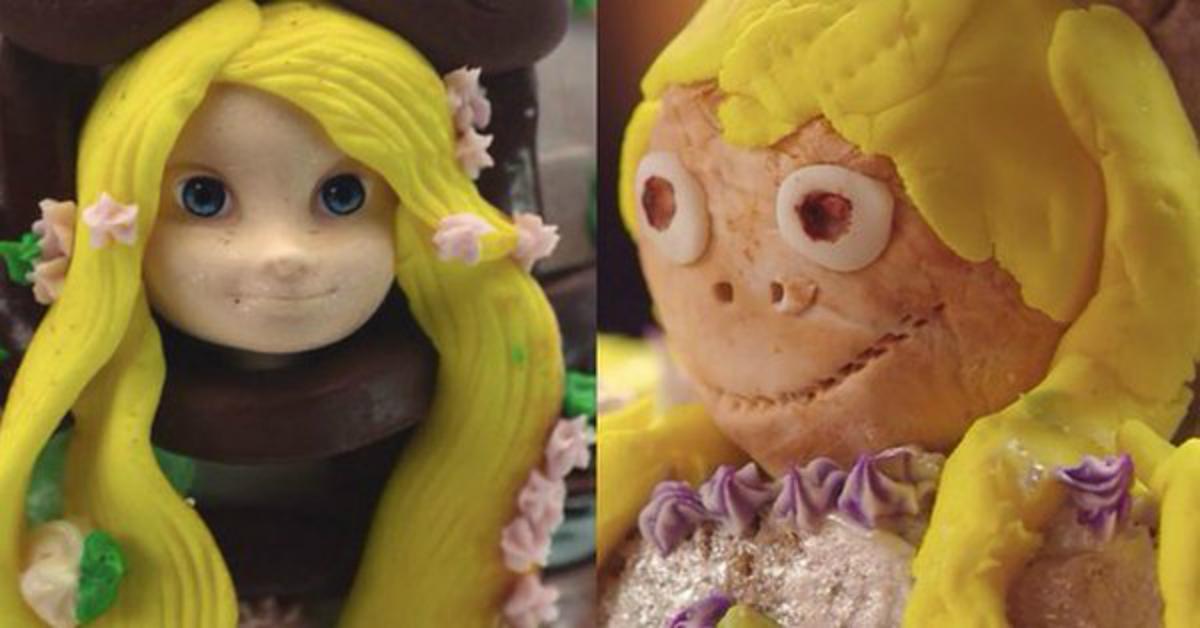 30 Cake Decorating Fails That Are Equal Parts Cringe And Hilarity
By Mustafa Gatollari

Nov. 18 2019, Updated 2:24 p.m. ET
I don't know why we celebrate events with pastries. Someone's born, you get a cake. Someone's leaving your job, you get a cake. Your friend survived a horrific shark attack, you get them a cake.
It seems a bit counter-productive to throw a party with food that's objectively terrible for you and only gets you that much closer to an early grave. Yes, I get that it's skeptical to think that way and it's not like I don't love me some sugary snacks, it's just weird that we celebrate accomplishments with frosting.
What's even more perplexing is the decision to plaster these cakes with messages and designs. We're just going to eat these things anyway, so why go through all the trouble of making them look pretty or putting a message on them? Is this some kind of existential message about the nature of life being transient and we should all do our best to live in the moment? Are you telling me Buddhists came up with birthday cakes??
I don't know the answer to this question, but what I do know is it's pretty funny when people mess up while decorating them.
Article continues below advertisement