I can get why people are obsessed with the origins of their ancestry.
One: because it's cool to know where you came from and chart all of the different ethnicities and parts of the world that had to be involved to culminate in the creation of you.
There could be any number of reasons a person would want to know the origins of their genetic makeup and there's no shortage of services that'll do that for you.
Like the popular service, 23andMe. It's gotten so popular, in fact, that people have used its test results template to create some hilarious memes.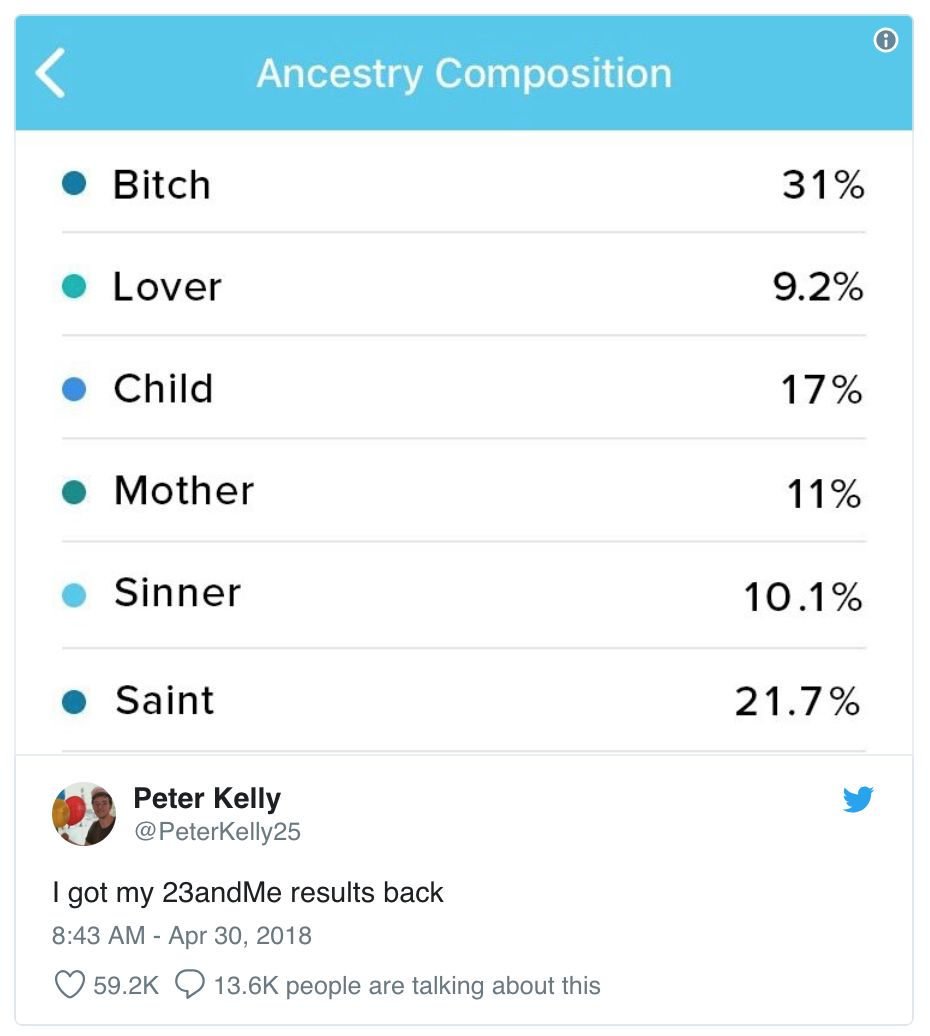 It's the perfect vehicle for making references to popular song lyrics.
People have also been using the memes to make fun of themselves.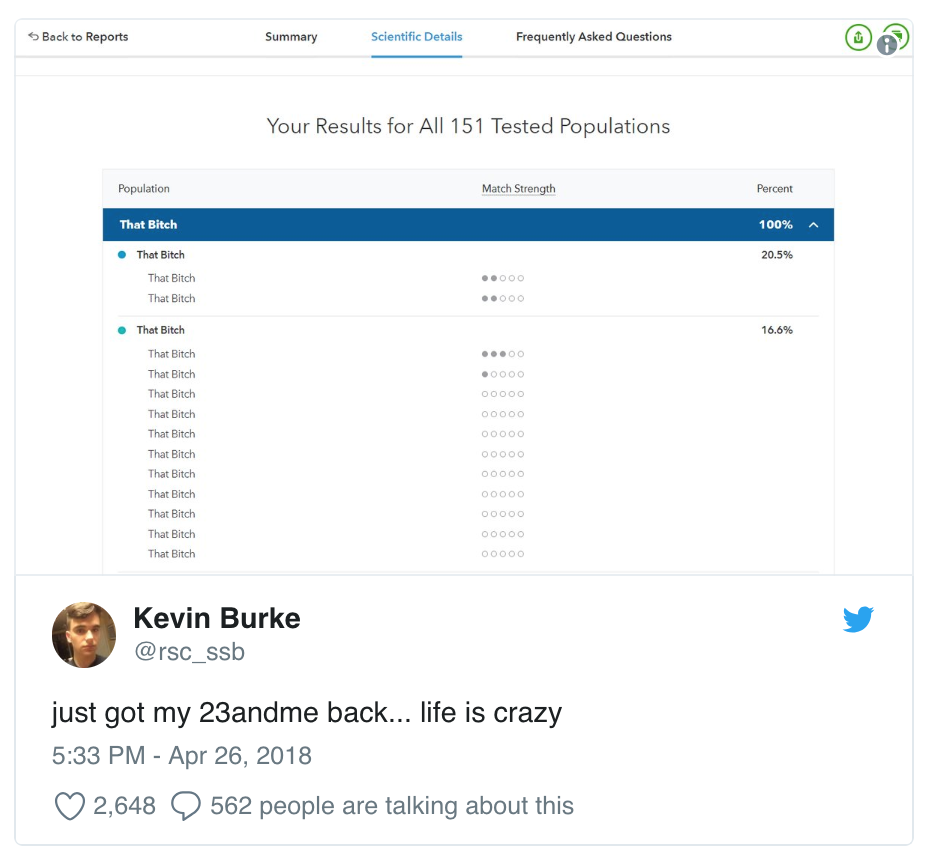 They're just so, so, so good.
This person was shocked to discover that a significant portion of their genetic makeup is Irish soda bread.
While others use the meme as an opportunity to catch RDJ's attention.
This person was shocked to discover they were made out of clothing.
The finds were just super fascinating.
This Twitter user found a review that I hope is some kind of twisted joke while signing up for 23andme's service.
In recent news, there's been some trepidation about ancestry sites, as many are afraid the DNA testing facilities are just fronts to collect user data and then dole out that data to whoever they see fit.
The concerns were originally raised when it was revealed that the Golden State Killer was helped identified by an ancestry service similar to 23andMe.
So even if your personal data's being given out, at least you can console yourself with the fact that a criminal was caught because you maybe gave away some of your privacy, yeah?