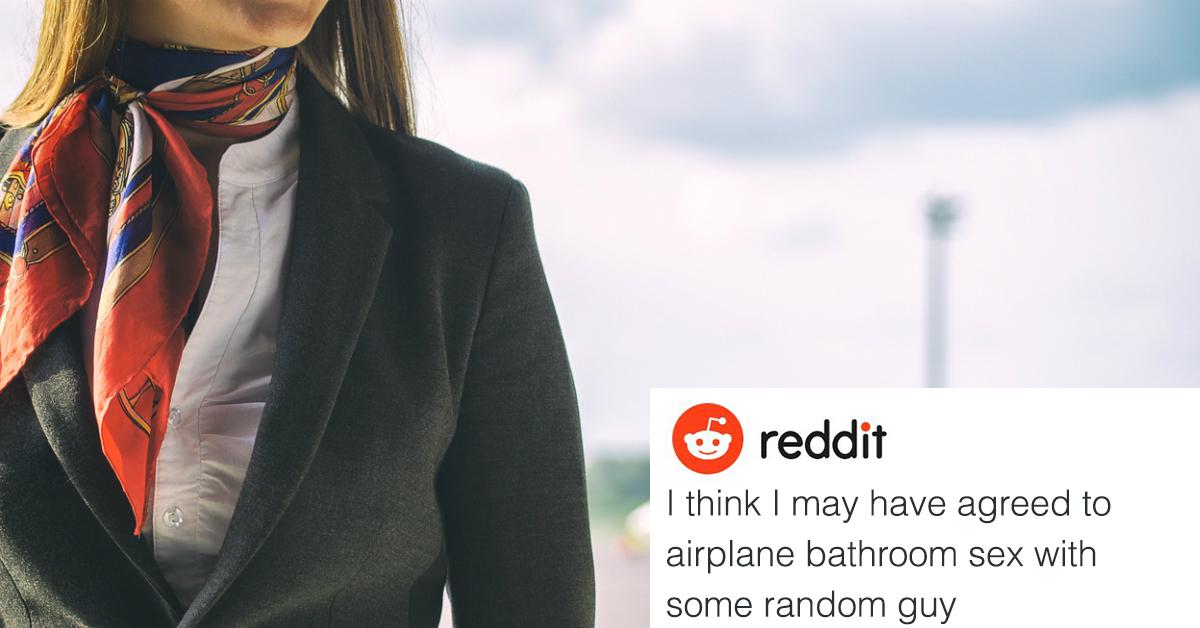 19 Flight Attendants Share People's Worst Attempts at Joining the "Mile High Club"
There are some mythical occurrences that only a few people have experienced in their lives. They're so elusive that you almost think the people that regale you with these stories are lying about them. Like the bro at your gym who totally did molly last weekend and talked a lesbian couple into a threesome at their place. Because, you know they couldn't go back to his on account that he still lives with his parents, but only because the lease on his 3-series is so high and that plus the insurance is killing him.
Another sexual "unicorn" is the elusive Mile High Club, which is just a fancy way of saying you had sex on a plane while it is up in the air - usually in the bathroom.
Although it's totally happened before, and some of the tales seem like they're straight out of a late-night Skinemax film with an $80,000 budget, not all people's attempts at getting a jet-set lay ended so well.
Article continues below advertisement