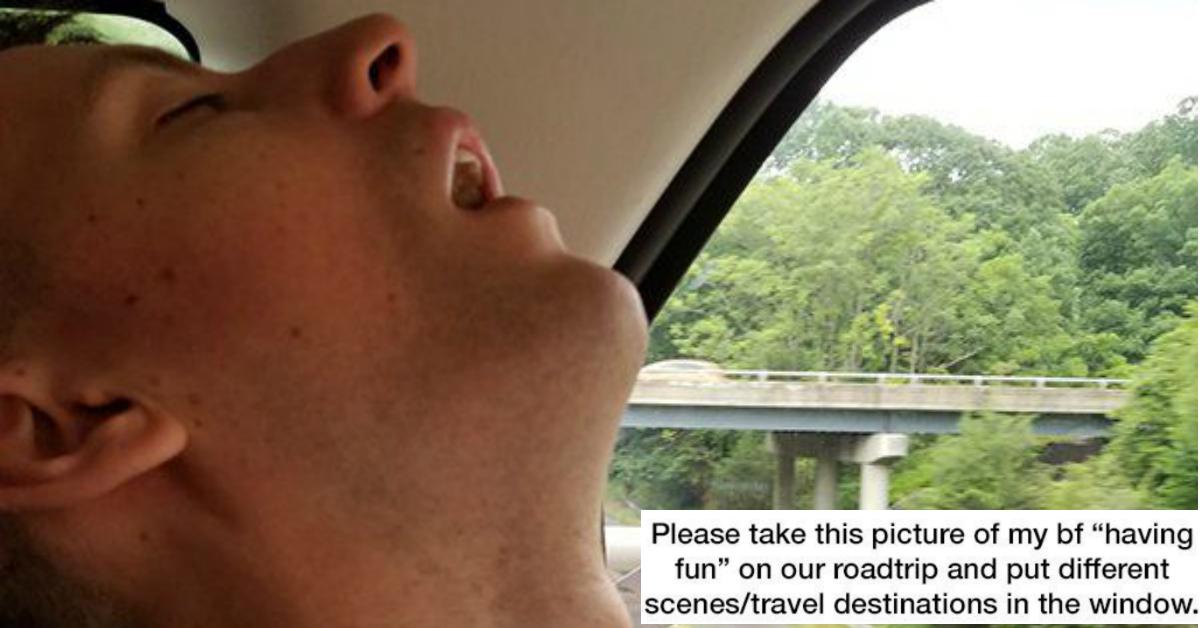 Woman Snaps Photos Of Sleeping BF On Vacation, Asks Internet To Photoshop 'What He Missed'
By Mustafa Gatollari

Mar. 25 2019, Updated 1:10 p.m. ET
There are plenty of ways to troll a sleeping friend while on a road trip. My personal favorite is parking the car in front of a light pole or a wall, flashing your lights, and having everyone in the car at the same time scream their heads off as if you're all about to die.
That's one way to wake them up.
But Eria found a different approach to trolling her boyfriend, Scott, that had a much longer effect: she enlisted the help of the I'm Telling God Facebook group in roasting him mercilessly for his soporific ways. As a result, the 'Sleepy Scott' meme was born.
Article continues below advertisement