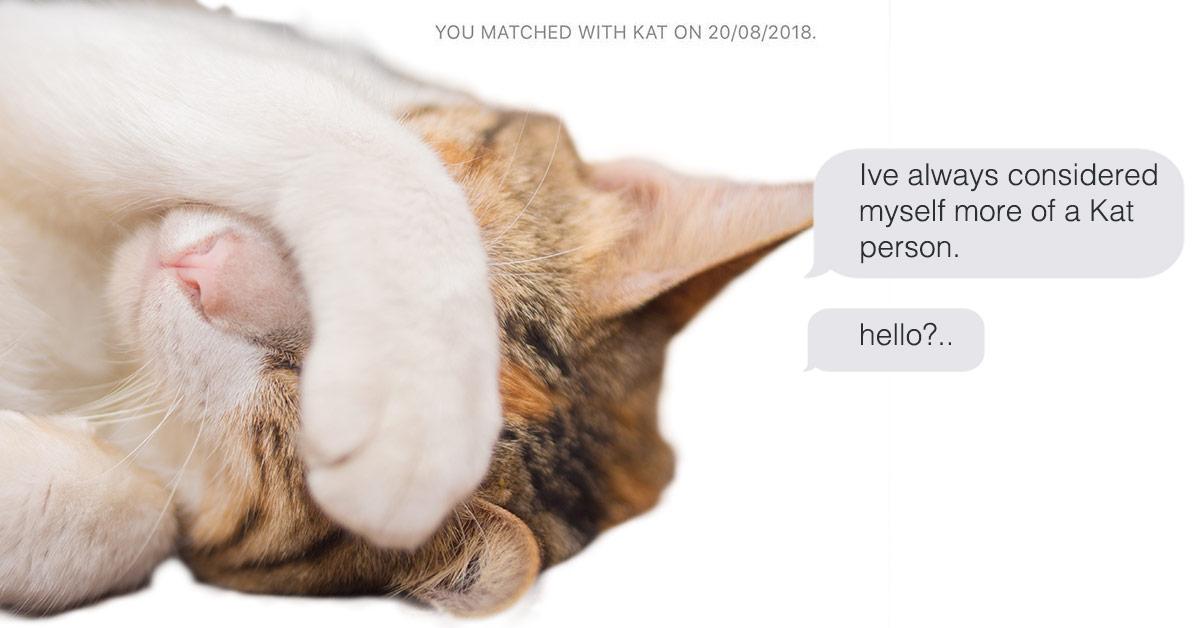 The Best (and Worst) Tinder Pick-up Lines Inspired By Your Match's Name
By Anna Quintana
You matched with your "soul mate" on Tinder — and now the pressure is on to make a good first impression. One that will stand out from the hundreds sitting unread in her inbox. So, in an attempt to avoid an awkward "hi" (if you don't have time to write an entire sonnet with a hidden secret message), a solid pick-up line is your best bet.
However, that pick-up line wouldn't be complete if it didn't include your match's name. Just ask these Tinder Lotharios whose love of puns has them transforming the most popular monikers into sweet message of love. Swipe right on an Emma? We got you covered. What about a Liv? The possibilities are endless.
Here is a roundup of the best opening lines that are guaranteed to work... most of the time. And some you should never repeat.
1. Amazon really is taking over the world.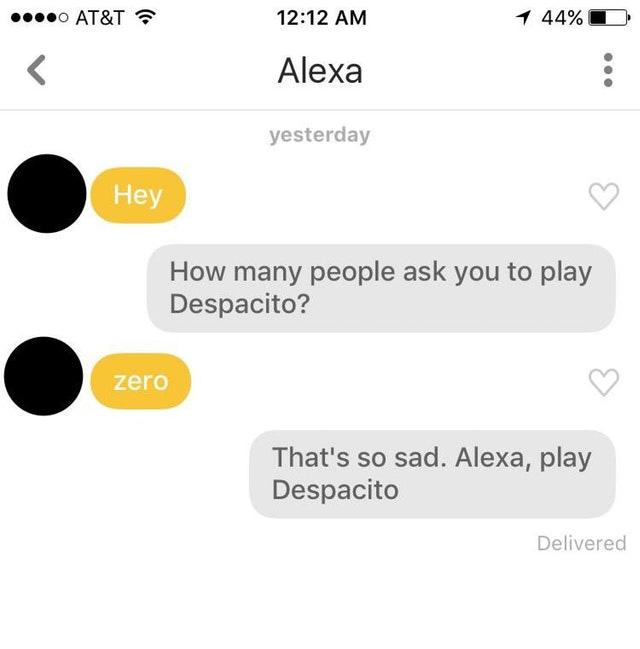 2. (Not so) smooth criminal.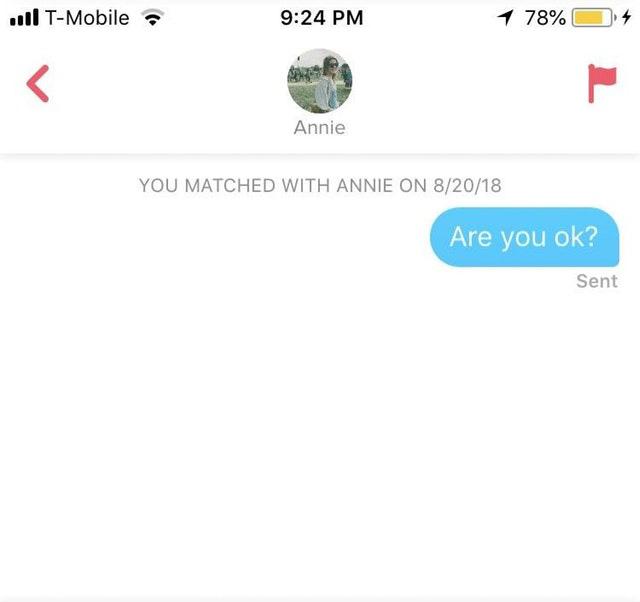 Just keep your fingers crossed that your match is a Michael Jackson fan – or has at least heard the Alien Ant Farm cover.
3. Emma right?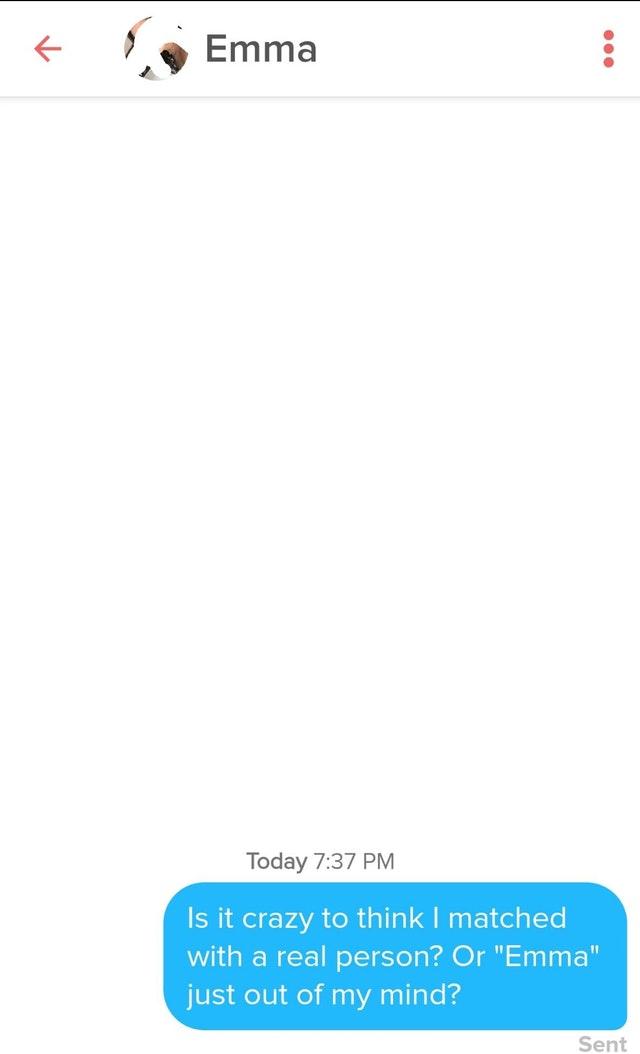 There's a reason Emma has been the top baby name in the U.S. for the last four years in a row.
4. We see what you did there.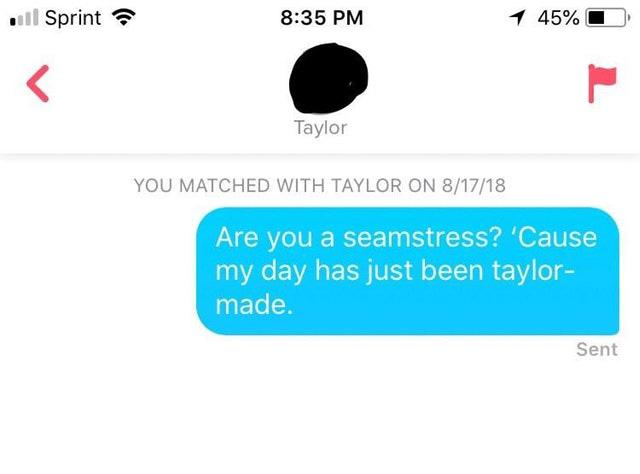 As Taylor Swift would say, I knew you were trouble when you walked in... with that weak pick-up line.
5. Unique names are the best names.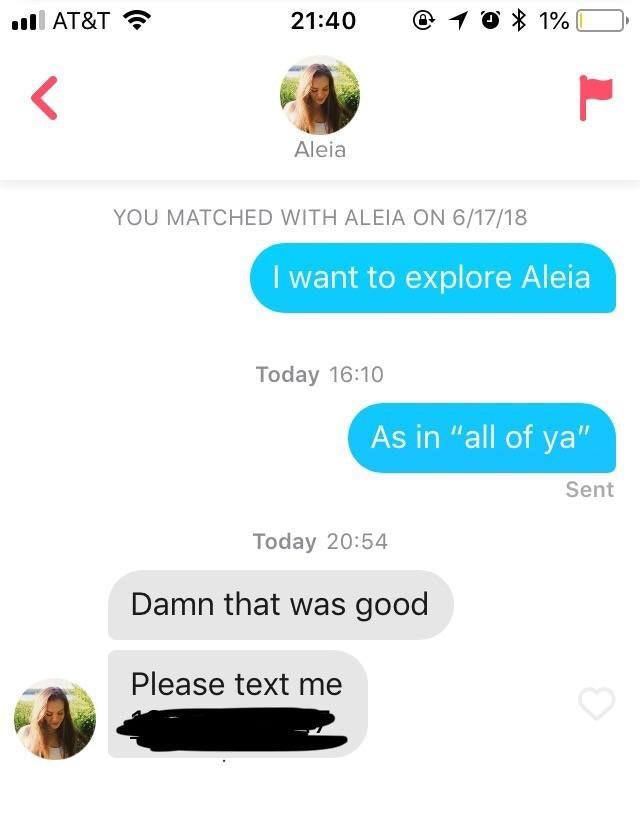 You know it's love when he's messaging you on one percent battery.
6. Originality is key.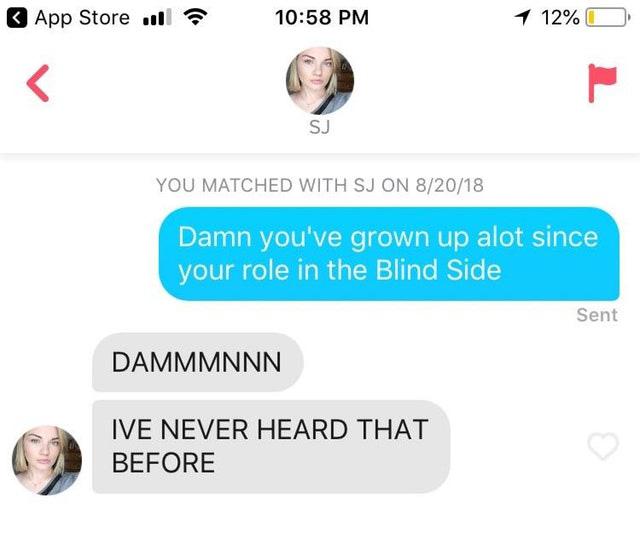 Blind side her with your one-of-a-kind humor – not an overplayed movie reference.
7. Liv-e it up.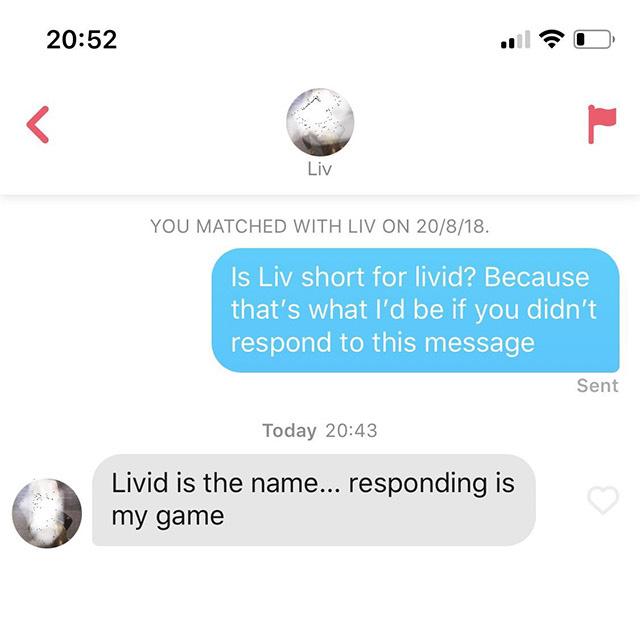 We're livid we didn't think of this first.
8. Taryn... up my heart.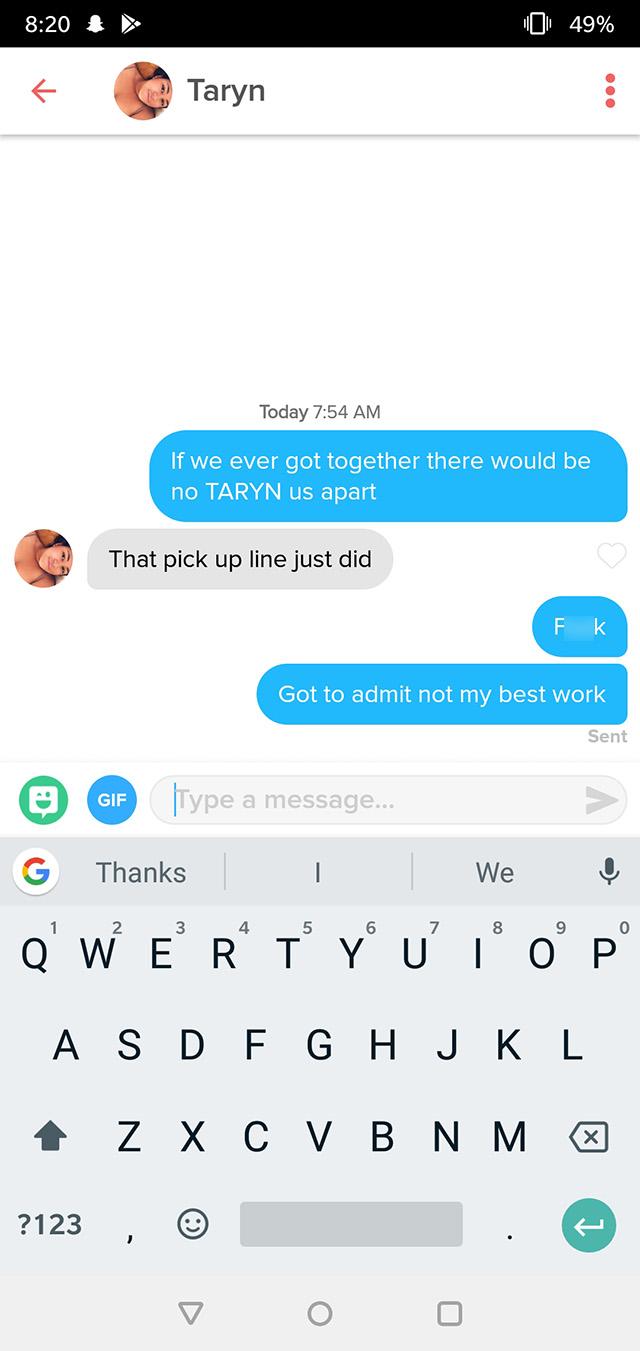 Never be afraid to admit online dating defeat.
9. We're Ollin.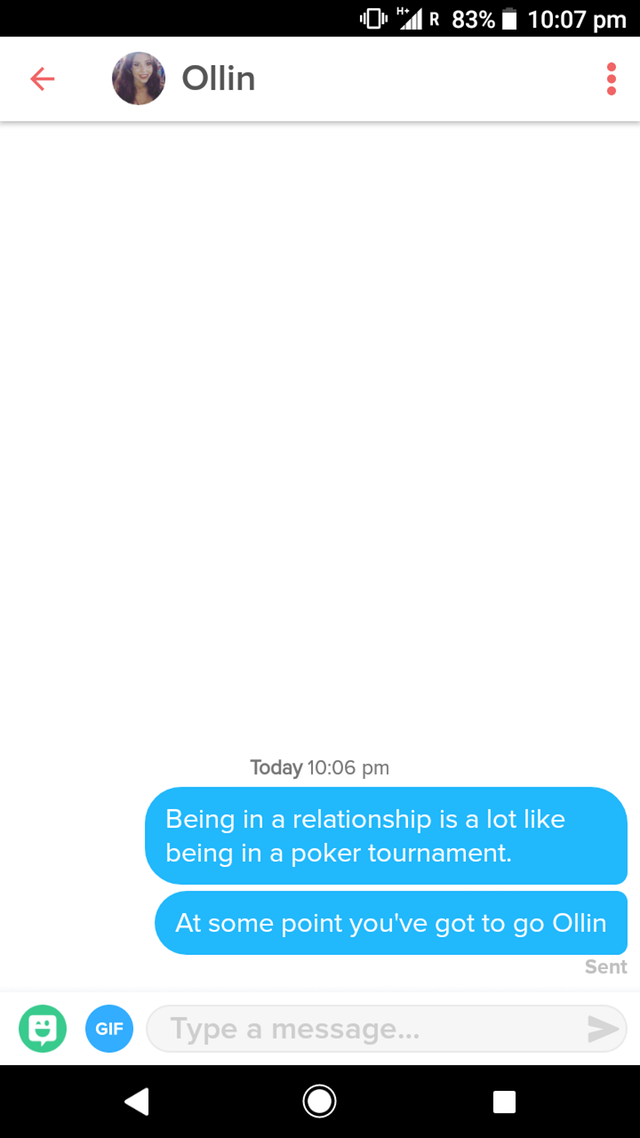 This definitely deserves a response. C'mon Ollin.
10. Dog people are overrated.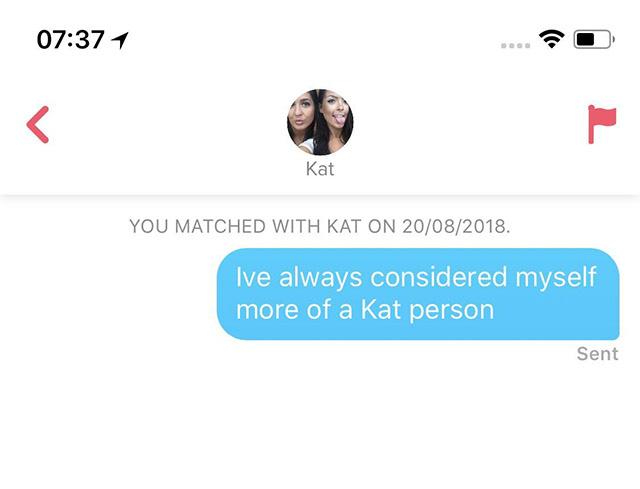 Unfortunately, just like her feline counterpart, Kat is not very social.
11. Don't be afraid to start over.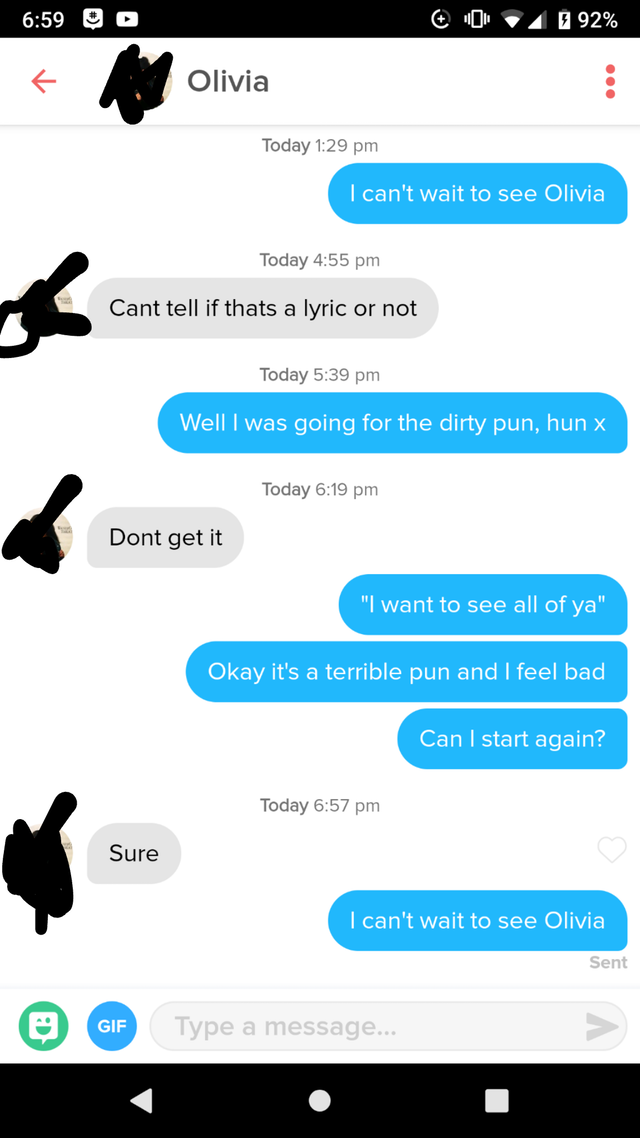 See Liv for a better example.
12. This is why days should not be names.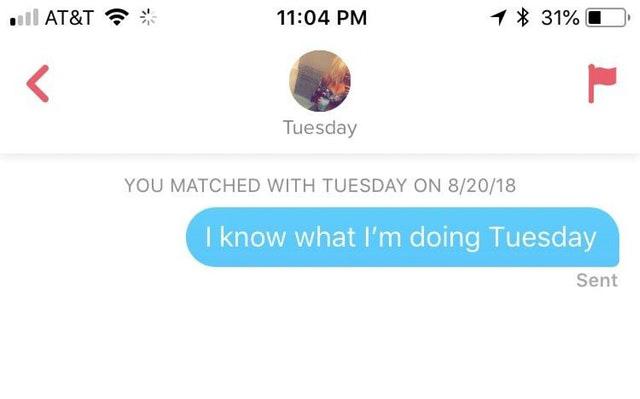 No, just no. This will get you blocked ASAP.
13. Knock knock.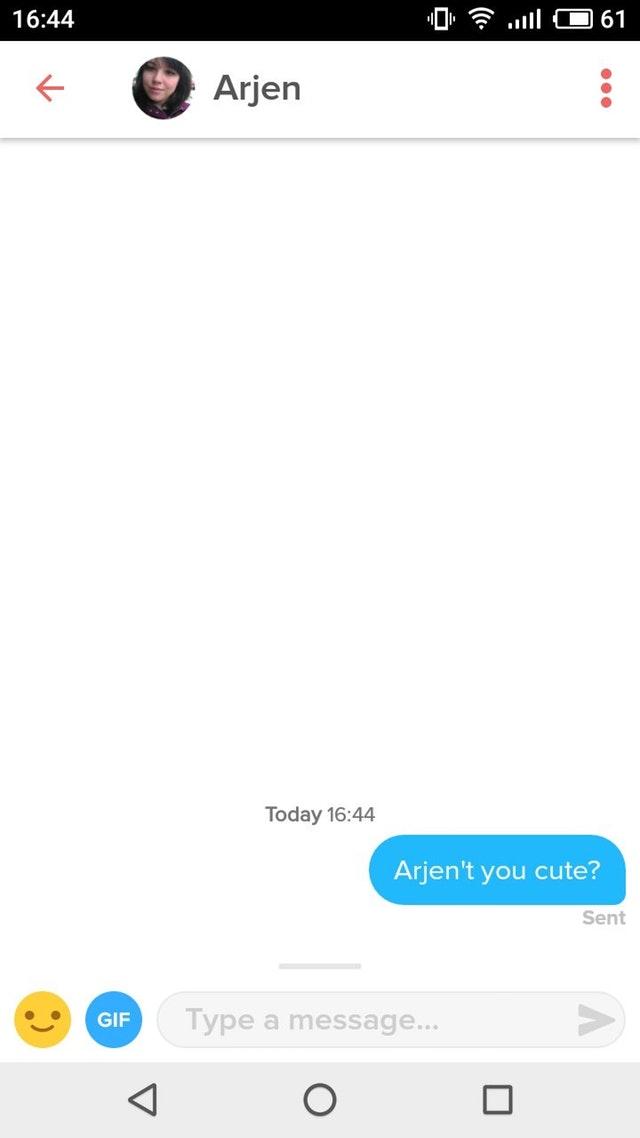 Arjen't you glad they didn't say banana.
14. Read the room.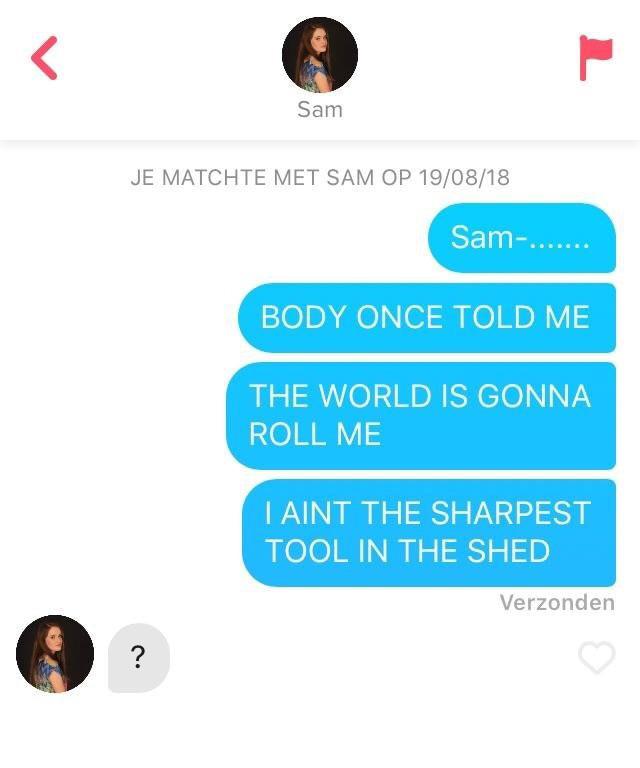 If she doesn't know Smashmouth's "All Star".... she's too young for you, bro.
15. Wait for it.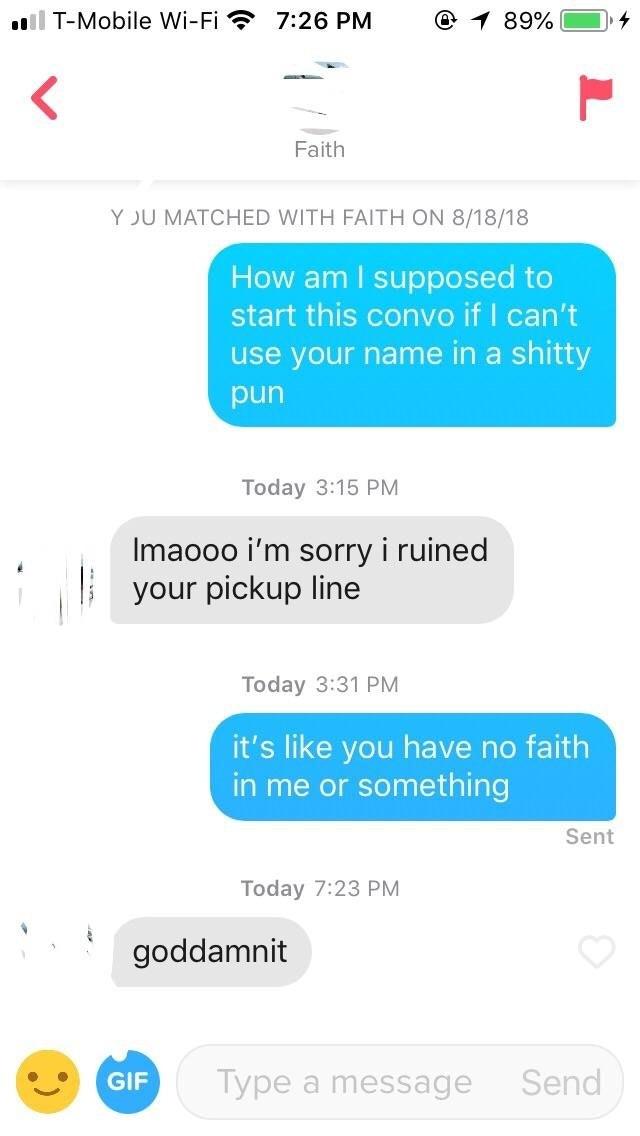 We feel bad for all the Faiths on Tinder that have to put an anti-pun disclaimer in their bio.
16. New and Noor don't rhyme.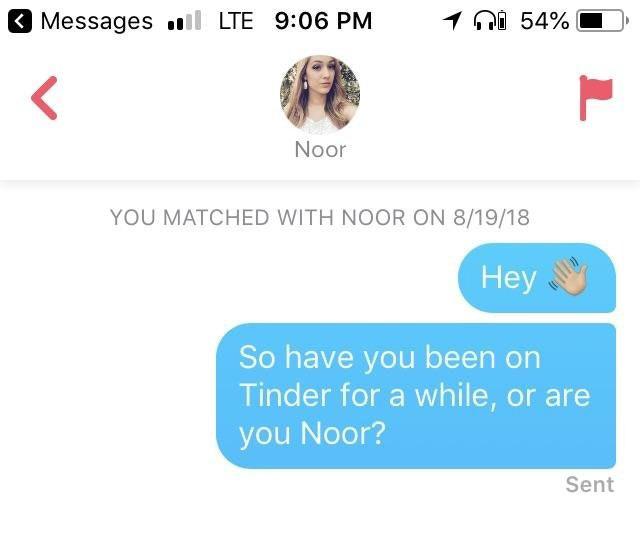 Noor means "light" in Arabic. Do something with that instead.
17. All you need is Louvre.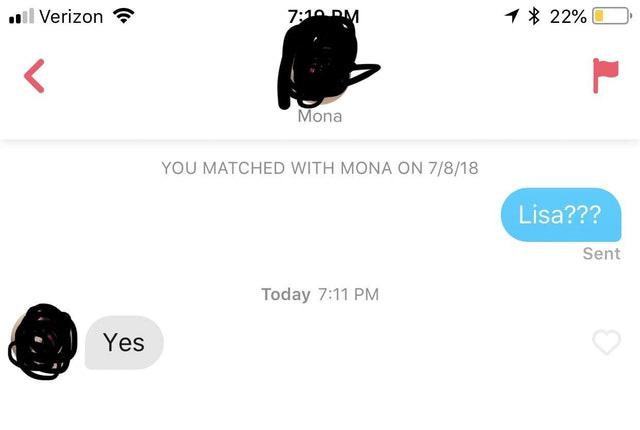 Comparing your match to a famous piece of art is not the worst thing in the world.
18. Keep it current.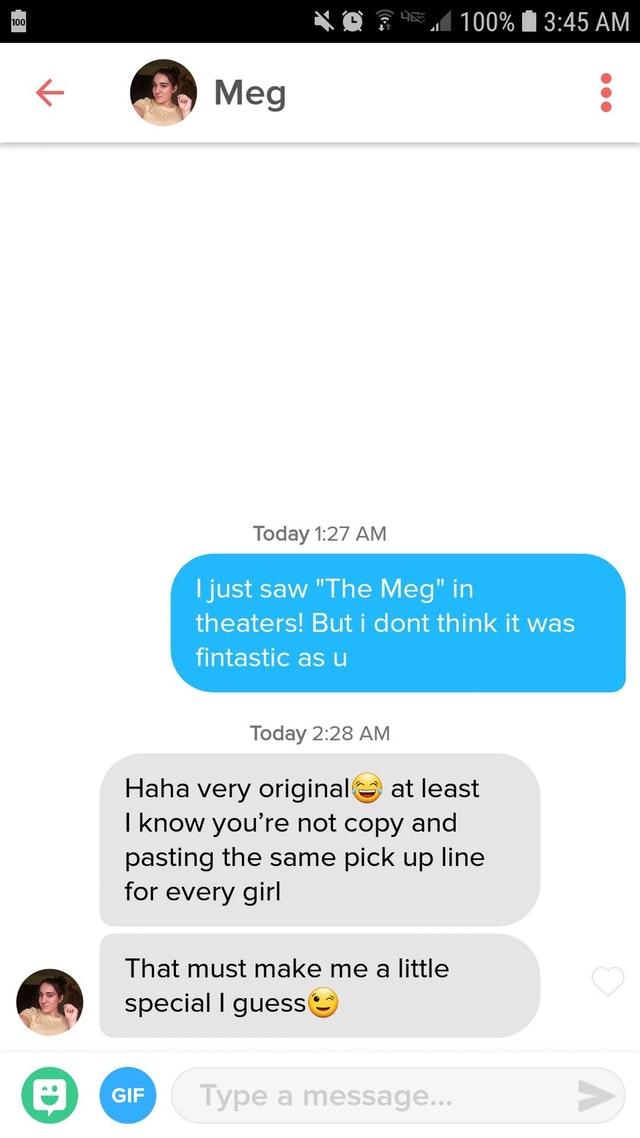 Like Meg said, at least she knows you're not sending the same pick-up line to all your matches.
19. Poor MJ.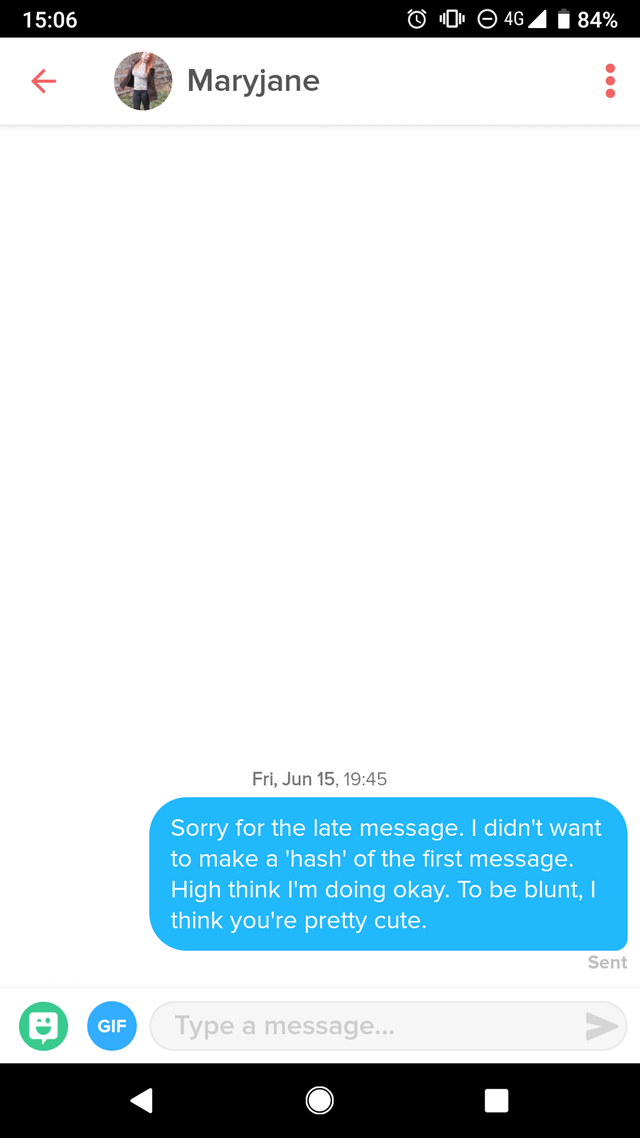 To be blunt, we're spliff on this pick-up line.
20. Seriously, leave all the Alexas alone.