6 Non-Traditional Resumes That Could Land You a Job
These people with unconventional resumes took an out-of-the-box route that paid off big time.
Whatever you think of Kim Kardashian and how she rose to fame, there's undeniable fact about her family: they get money.
They get money from Instagram posts, they get money from cosmetics, they get money from apps, custom emojis, clothes — pretty much anything and everything.
Article continues below advertisement
Although it's easy to get fooled by their plastic surgery, vocal fry, and reality show antics, the Kardashian conglomeration makes bank, so if you're able to do business with them, there's a good chance turn a profit.
Or, at the very least, a lasting impression on any potential employers. Which is exactly what happened with Chris Sumlin, when he shared a copy of his resume on Twitter that mentions a connection with Kim herself.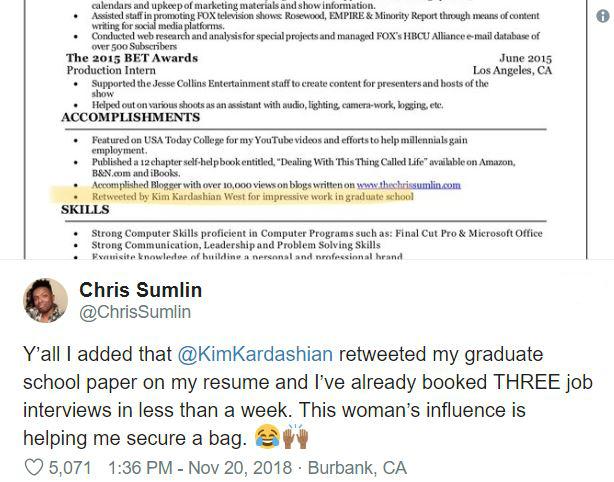 Article continues below advertisement
What was the connection? Well, it seems almost silly to mention, and at face value doesn't seem like that big of a deal:
"Retweeted by Kim Kardashian West for impressive work in graduate school."
Seems insignificant, right?
Well, it wasn't to potential employers at least. They must've gotten a huge kick out of the mention of Mama Kim, which nailed him three job interviews in under a week.
If you thought that was great, it gets even better.
Article continues below advertisement
The tweet gained some steam and was racking up retweets. It eventually caught the attention of Kim herself, who decided to make her retweet of Chris a two-fer.
He'll have to update his resume to mention he was retweeted by Kim K., not once, but twice.
Article continues below advertisement
Oh wait, he already did. That's what I call a big boss move. If I were him, I'd up the ante on my job search and hit up even bigger fish. A look at his experience is pretty legit already, though, and it seems like he's already making the right moves.
People were quick to remind us that, while Kim's retweets are definitely valuable, his other experience is great, too. Credits at BET and FOX aren't anything to sneeze at, and the man clearly knows how to get attention, which isn't an easy task on social media.
Article continues below advertisement
Article continues below advertisement
Chris isn't the first person, nor will he be the last, to think outside the box when creating an awesome resume. Let us not forget Lukas, who thought of the absolute sweetest way to make sure potential employers saw his resume.
And that was by attaching it to a box of donuts. This industrious young man dressed up like a delivery dude and hit up all major marketing industries in his area with a copy of his resume, along with some locally crafted donuts that definitely made a sweet impression.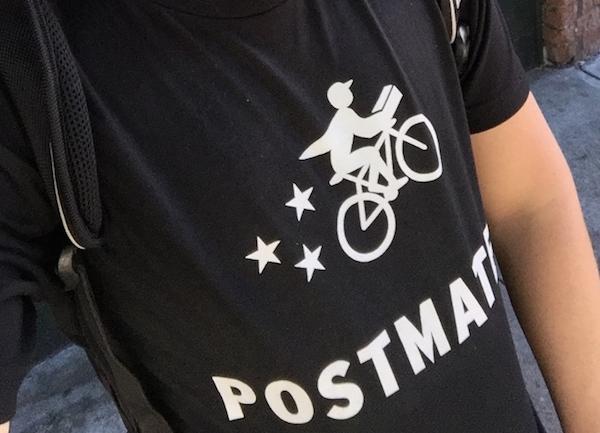 Article continues below advertisement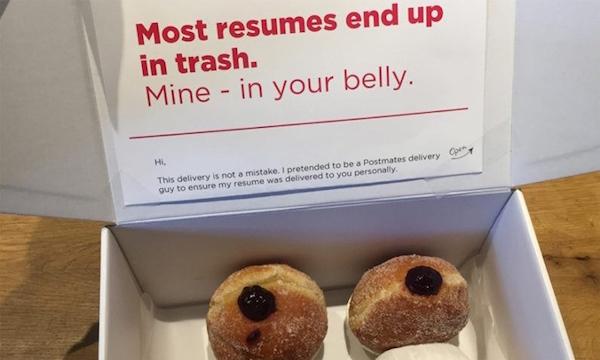 The brother of a guy named Steven Case made him a resume in the style of Dungeons & Dragons, and it's about as nerdy as you would expect. Seriously, just look at this thing and it seems like it was ripped straight out of a dungeon master's guidebook.
Article continues below advertisement
Steven told his bro that the CV basically made him appear "unhireable," but a lot of people online disagreed.
But maybe that's because I'm a sucker for a nerdy reference, and there are some people who use undeniably "cooler" source materials for inspiration behind their non-traditional resumes and cover letters.
Like this young woman who crafted a Grimes-style rap to help in her job search.
Article continues below advertisement
A lot of people said the only reason Anastasia's rap cover letter helped her get the attention of a huge job recruiter is because of her ethnicity, and that the rap wasn't that good in the first place. Regardless, it ultimately worked. And that's all that probably matters to this woman who hopes to be gainfully employed.
Wieden Kennedy's flow is undoubtedly good, and he used it to further his marketing career with his awesome pitch to Sprite. While most people were probably sending in standard cover letters with primitive paper and words, Wieden demonstrated his marketing prowess by producing this amazing music video.
Article continues below advertisement
After uploading it online, the video became a mini-viral sensation. A look at Mr. Kennedy's Twitter profile indicates the effort he put into the video paid off: you can tell he's passionate about what he does and people lapped it up.
When it comes to passion, it's hard to top what David Casarez did in order to nab himself a job in Silicon Valley, arguably the most competitive place in the world for anyone who's trying to work in tech.
Article continues below advertisement
David left Texas and the "comfortable" jobs he could get in his hometown with a dream of working at a huge firm in the Mecca of technology, but after arriving at Mountain View and applying to tons of jobs for over a year without success, Casarez found himself homeless.
Article continues below advertisement
Then he lost his van (where he slept) — but David still didn't give up. Instead, he printed out a bunch of resumes and held up a sign asking not for handouts, but just the ability to work.
Inspired by his story, a young woman snapped his photo and uploaded it to Twitter.
Her tweet went viral, and he soon found himself fielding over 200 job offers from monster companies like Google, Netflix, and LinkedIn. His out-of-the-box thinking and persistence ultimately paid off.
So maybe if you're stuck in a rut and want to move forward in your career, try taking some inspiration from these folks. Happy job hunting!