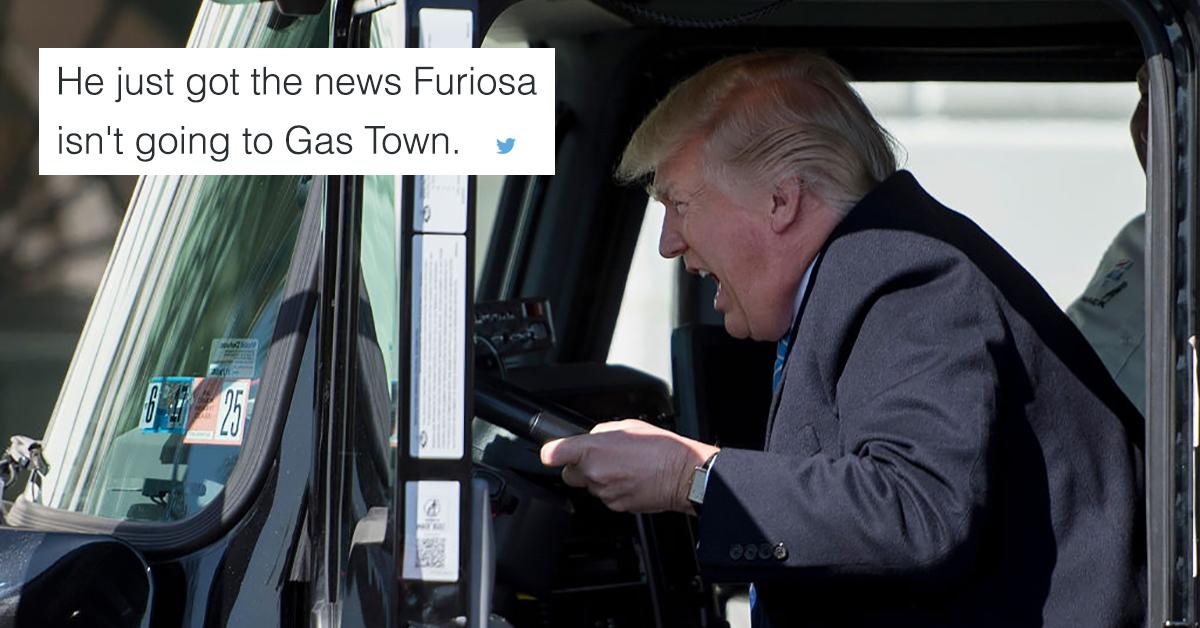 People Couldn't Resist Roasting Donald Trump After He Gleefully Pretended To Drive A Truck
By Mark Pygas

Updated
President Trump met with members of the American Trucking Association at the White House on Thursday. It's probably fair to say that he was excited by the two trucks that they brought with him. So much so, in fact, that he hopped into the rig of one of the 18-wheelers and tooted the horn a couple of times.
Here are the photos, just because we can't find the words to explain how excited Trump was. If you ask me, this might be the happiest he's been since becoming President.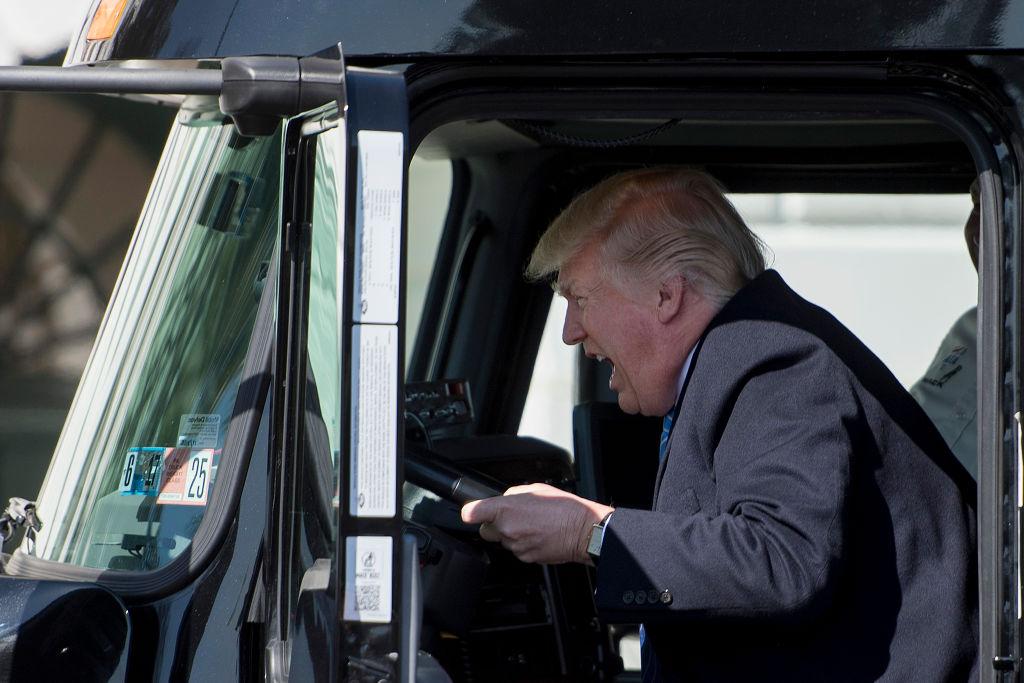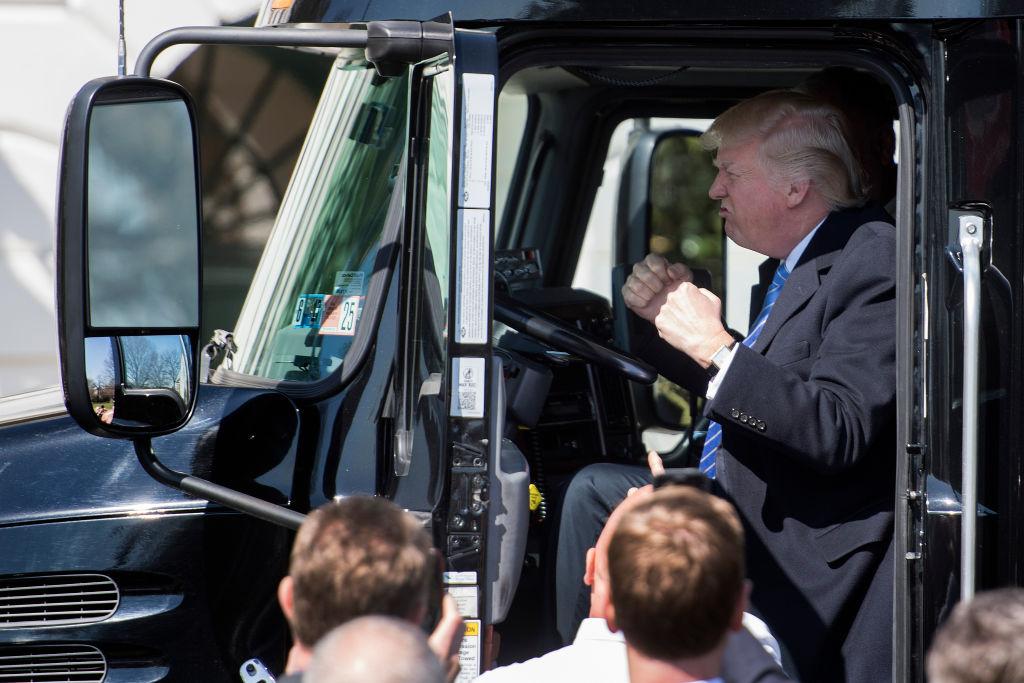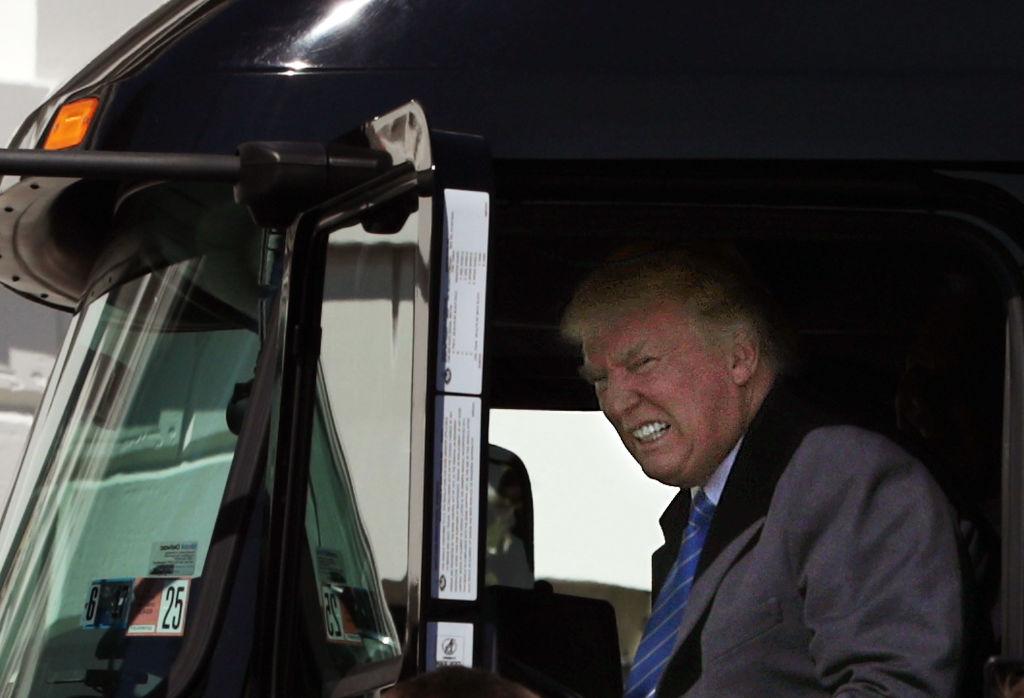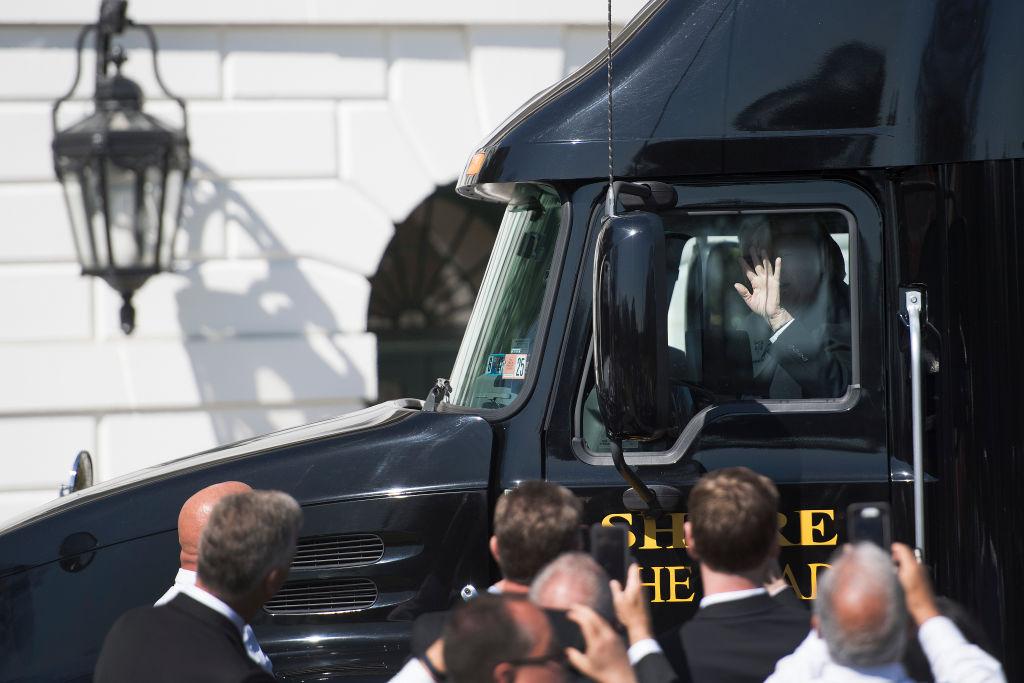 Unsurprisingly, Twitter had a field day with these photos, and a new meme was quickly born. 
"Well it looks like ol' Boss Trump learned them Duke boys are slicker than a sow's underside. But that's how it goes here in Hazzard county" pic.twitter.com/Jz2J7ny1cU

— Dave Itzkoff (@ditzkoff) March 23, 2017
And Photoshop got involved. 
Even if you're not the biggest fan of President Trump and his policies, you can't deny that this pure, unbridled joy is going to stay in your memory forever.
Donald John Trump is the 45th and current President of the United States. Before taking office on January 20, 2017, having beat opponent Hillary Clinton in the electoral college but not the popular vote, Trump was a real estate mogul, and a former reality TV star. 
Born in Queens, New York, in 1971 Trump became involved in large, profitable building projects in Manhattan, under the guidance of his father, real estate developer Fred Trump. 
In 1980, Donald Trump opened the Grand Hyatt New York, making him the city's best-known developer. 
In 2004, Trump began starring in The Apprentice, a hit NBC reality series, and later in a spin-off series, The Celebrity Apprentice.  
In 2015, Trump announced his candidacy for president of the United States running as a Republican. Trump win a majority of the primaries and caucuses, becoming the official Republican candidate for president on July 19, 2016. That same November, Trump was elected the 45th President of the United States, after defeating Democratic candidate Hillary Clinton.