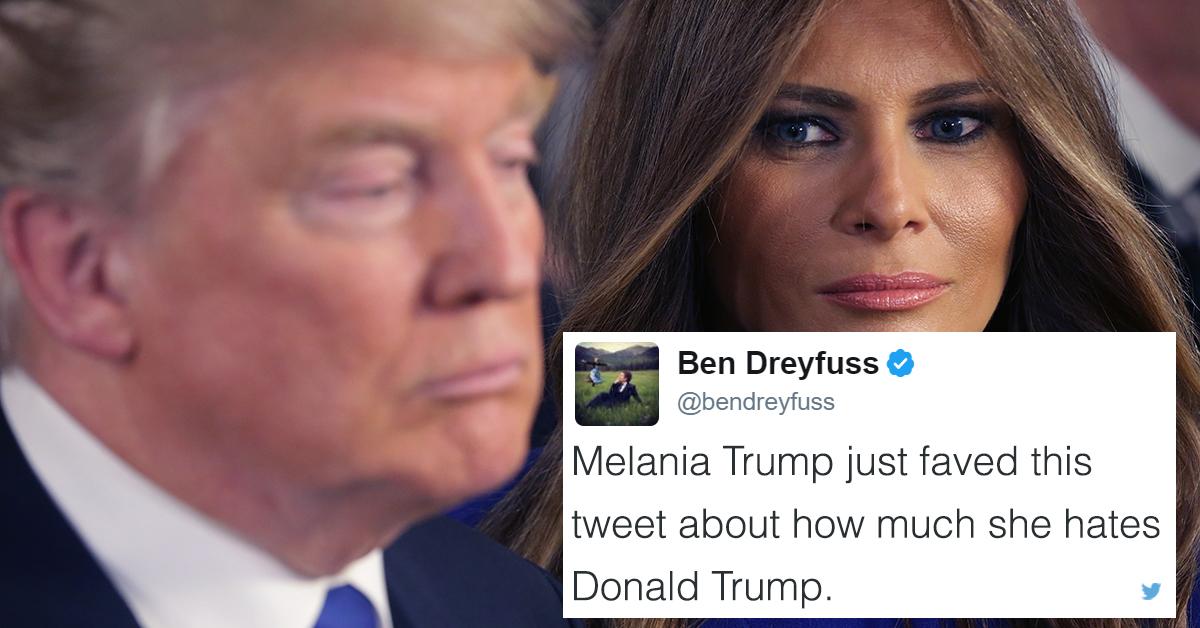 Melania Trump Just Liked A Tweet About How Much She Hates Donald
By Mark Pygas
Twitter has long suspected that Melania Trump feels stuck in a horrible marriage because of how sad she looks in a collection of photos with President Donald Trump at her side. More people started to believe the theory when she refused to live in the White House until Barron Trump had finished school in New York.
Now, people believe that Melania Trump intentionally 'liked' a tweet about her husband and their frosty marriage in a cry for help.
Here's the tweet in question, which is no longer liked by Melania Trump's Twitter account as of the time of writing. But can still be seen on her page on various archive sites.
Was this a simple mistake? Probably. But Twitter is convinced otherwise...
Others aren't convinced...
What do you think? Was this a cry for help or a simple mistake?