Sarah Hyland, Modern Family star, came under fire this week for a post she made on Instagram. The photo of her in a Dominic Sherwood T-shirt was meant to spread the word about his clothing line and partnership with the Anti-Bullying Alliance.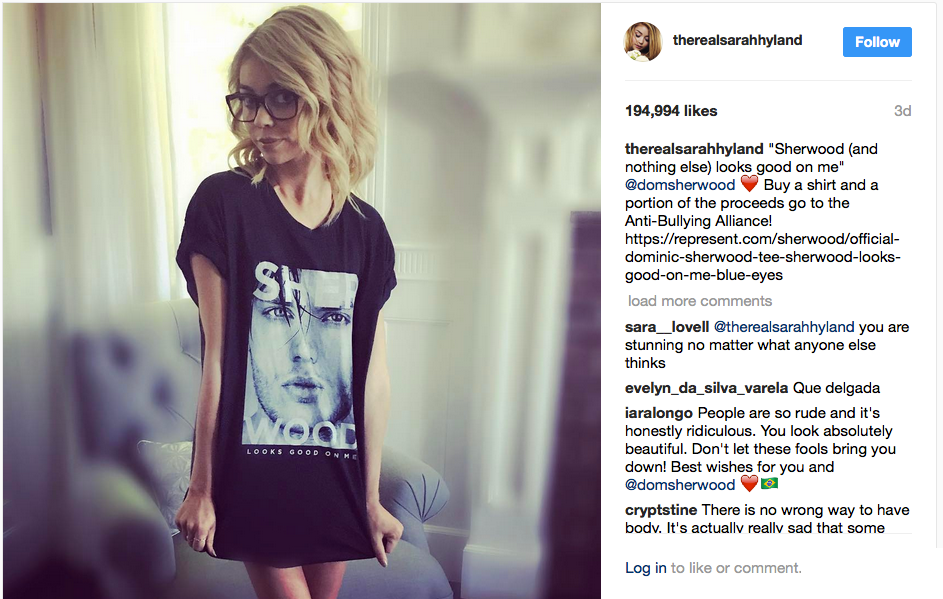 But what started as an effort to help tackle bullying quickly drew the attention of online body-shamers.
The irony was not lost on some of her more devoted fans.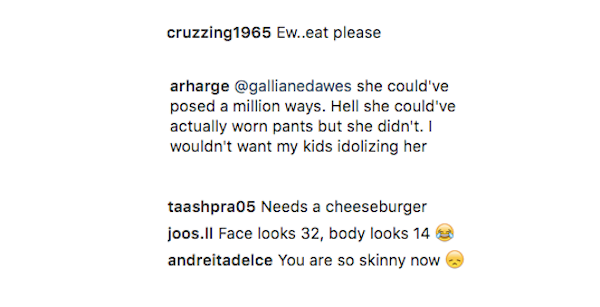 But being the strong woman she is, Hyland penned an eloquent response; standing up to her trolls and giving strength to her fans.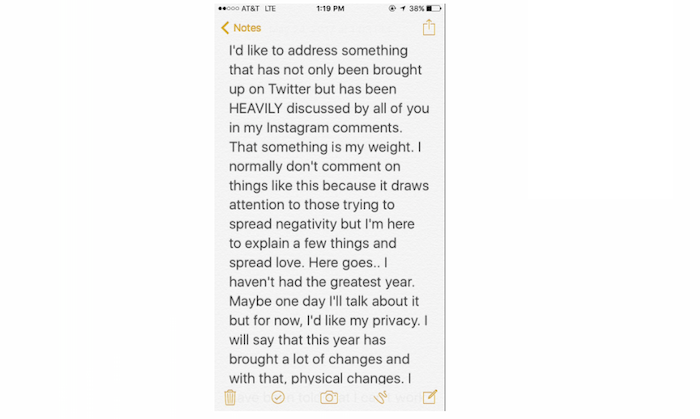 It starts off:
I'd like to address something that has not only been brought up on Twitter but has been HEAVILY discussed by all of you in my Instagram comments. That something is my weight. I normally don't comment on things like this because it draws attention to those trying to spread negativity but I'm here to explain a few things and spread love. Here goes... I haven't had the greatest year. Maybe one day I'll talk about it but for now, I'd like my privacy. I will say that this year has brought a lot of changes and with that, physical changes. I have been told that I can't work out. Which, for me, is very upsetting. I am an activist for activity (and for eating junk food in bed but it's all about balance right?)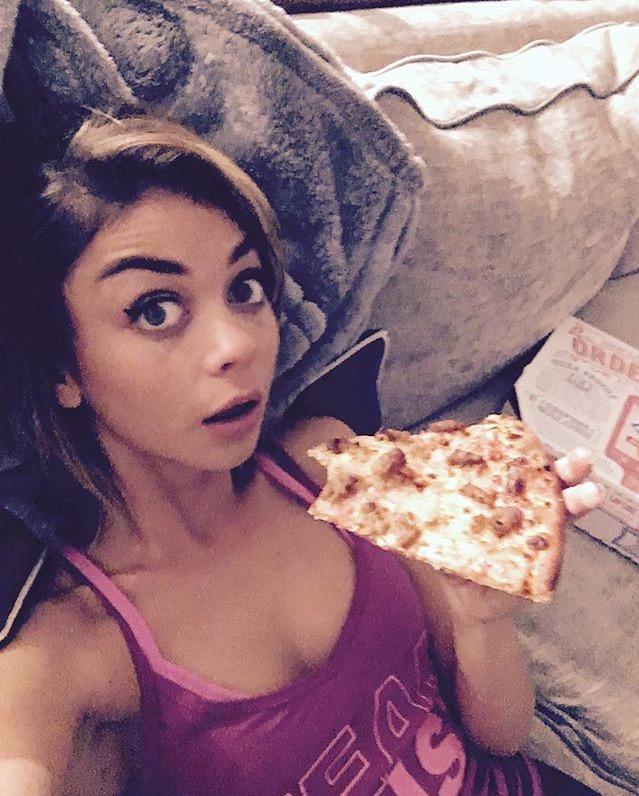 She continued saying:
I write this because I've been accused of promoting anorexia in, ironically enough, an anti bullying post. And I want young girls to know that that's NOT my intention. I posted a picture of my boyfriend's apparel line, in which part of the proceeds go to the anti-bully alliance, and in return am bullied.
Hyland went on to describe her struggle with a disease called kidney dysplasia saying:
My circumstances have put me in a place where I'm not in control of what my body looks like.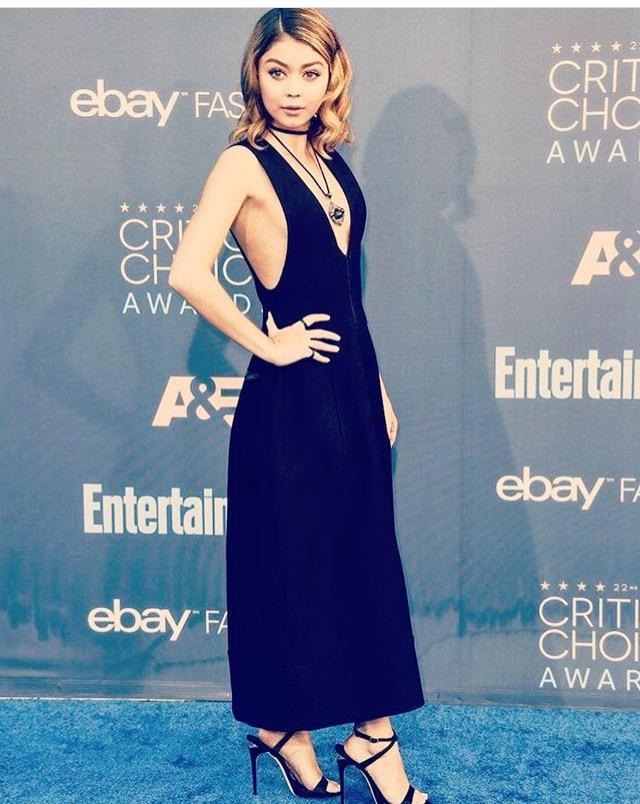 But by far her most powerful and moving statement was when she spoke out on behalf of her young fans:
...it dawned on me that young girls are reading posts that are saying that I'm promoting anorexia due to my weight. While these comments don't affect me, they may affect others. So I'm here to say that no one should aim to be the weight that I am right now.
Ending on a beautifully hopeful note she writes:
Don't let other's comments alter any part of you! Love and positivity is what we need most. Especially at a time like this. The world may be falling apart but it's up to us to pull it back together. Smile. Laugh. Love.
To learn more about how to stop bullying you can check out the Anti-Bullying Alliance here.