There Might Be a 'Modern Family' Spinoff Starring Haley Dunphy and Her Twins
Will there be a 'Modern Family' spinoff that's centered around Sarah Hyland? The potential new show and what is set to happen on the final season.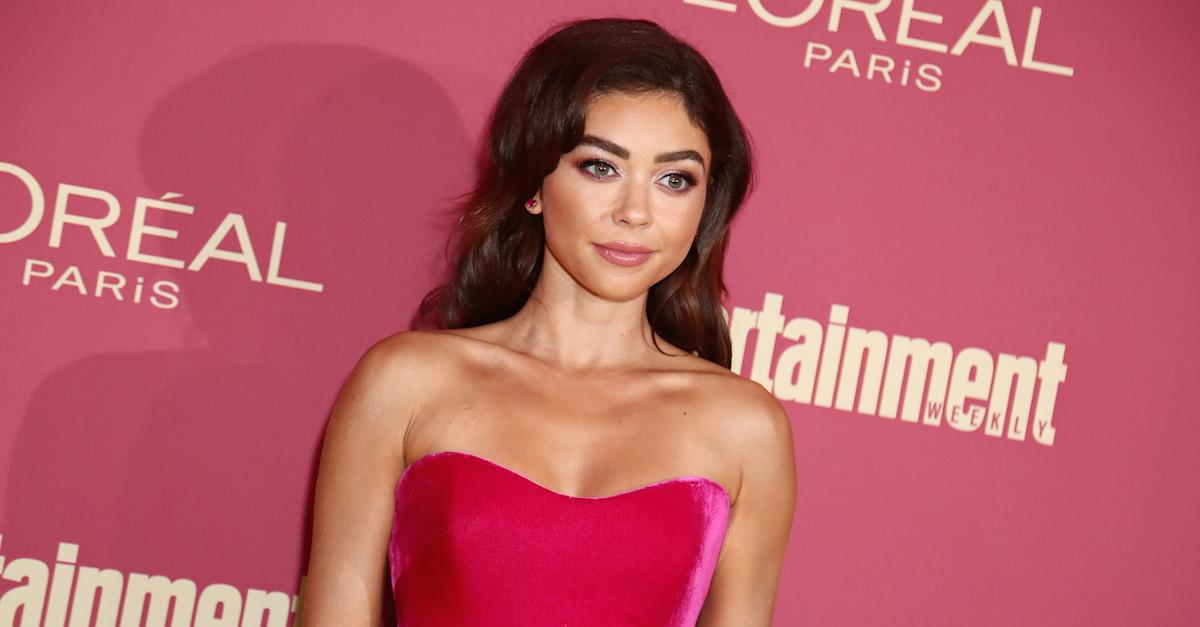 After 11 seasons with the Dunphy family, Modern Family is set to come to an end — or is it? The hit ABC comedy has set a plot up that has some fans begging for a spinoff series. At the end of the 10th season, we saw Sarah Hyland's lovable clueless character, Haley Dunphy, give birth to twins and showrunners are now saying that Haley's life changes might be the perfect plot of a new show.
Article continues below advertisement
Will there be a Modern Family spinoff? What the chances are of the show's legacy continuing, and if Sarah Hyland would be interested in remaining Haley Dunphy.
Will there be a Modern Family spinoff?
One of the biggest and most shocking storylines of the 10th season of Modern Family (aside from the death of DeDe Dunphy) was that Haley got pregnant with twins with her boyfriend, Dylan Marshall (Reid Ewing).
Haley eventually marries Dylan toward the end of the season, which was a shock to fans considering their on-and-off nature since the show began in 2009. In the Season 10 finale, she gave birth to twins named Birdie and Duke.
Article continues below advertisement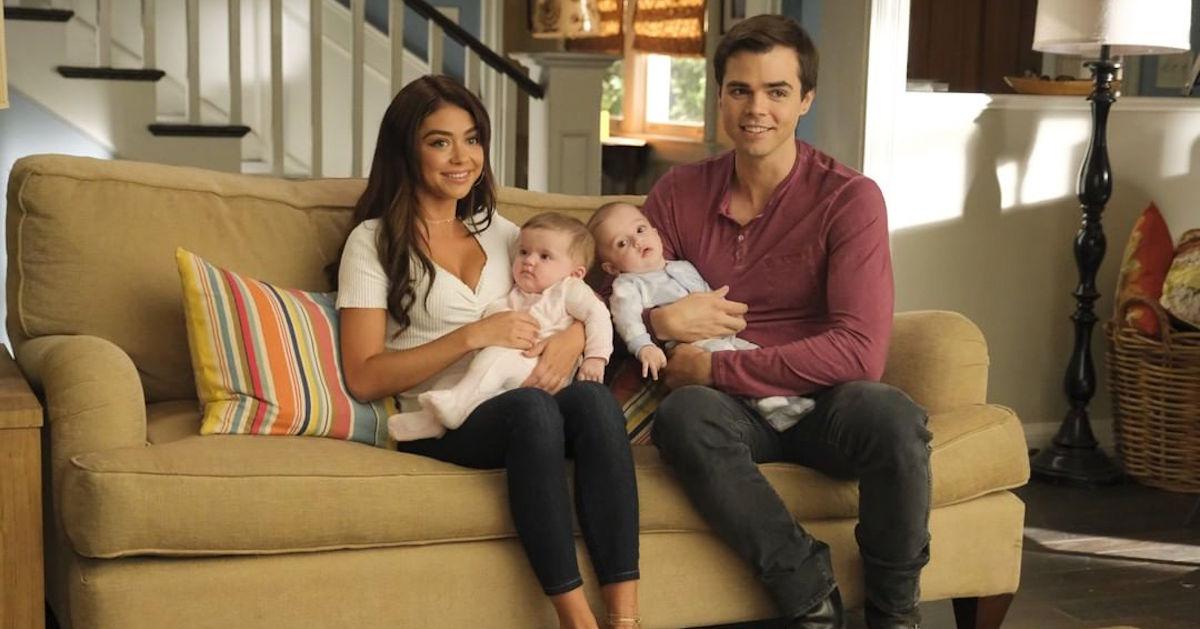 According to Deadline, Karey Burke, who is the president of ABC Entertainment, said that Haley's new mother and wife storyline would be an excellent fit for a spinoff series. Though she also said that there are no concrete plans yet for a Sarah Hyland-centered spinoff show, the door is open for that possibility once the new season begins airing.
Article continues below advertisement
Karey also said that she has addressed the idea of a spinoff with Modern Family's executive producer and co-creator, Steve Levitan, but that he is not ready to think about a new show yet.
"I get smacked down every time I bring it up to Steve Levitan, so I'm going to stay quiet for a little while. They've just started production on the final season — I was at the first table read last week, which was so great, and I'm going to let them focus on that," Karey told Deadline.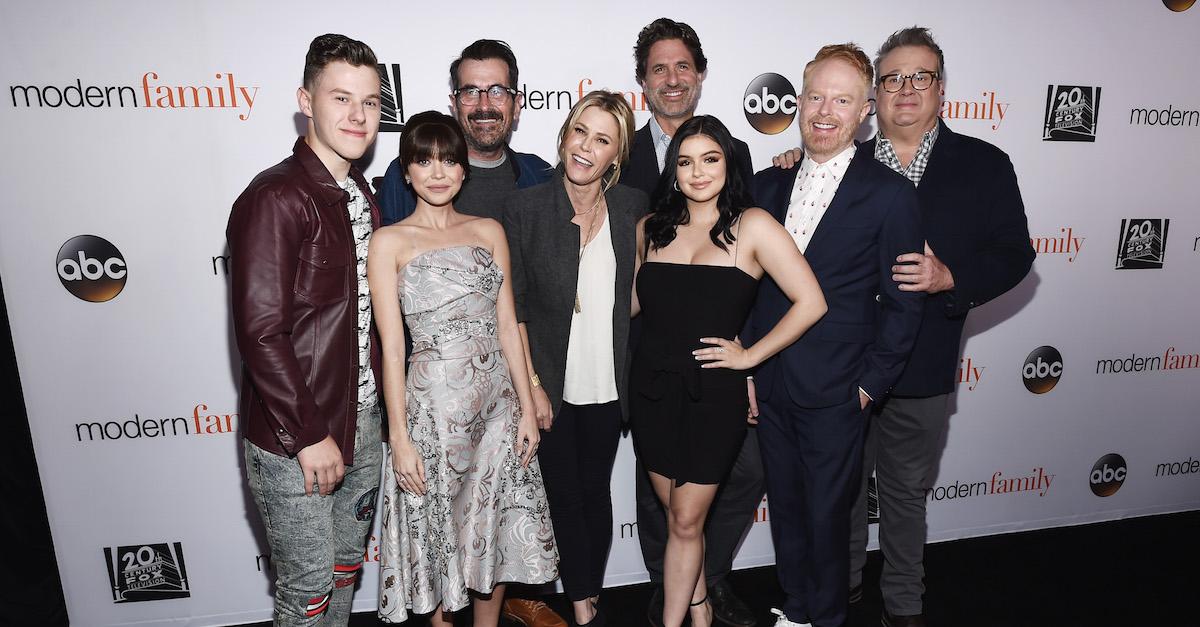 Article continues below advertisement
Because Modern Family's ratings were lower during Season 10, it would make sense that the producers and writers are hesitant to announce any sort of spinoff news. Though the comedy has won critical acclaim and Emmy nominations/wins in the past, the 10th season decline led to the ultimate decision to end the show in the 11th season.
Would Sarah Hyland do a Modern Family spinoff?
Of course, there would be no chance at a spinoff show about Haley Dunphy without Sarah Hyland choosing to remain in the role, but the actress does have other things on her mind. The actress recently got engaged to Bachelorette alum and Bachelor in Paradise bartender Wells Adams in July, and the two have been outspoken about their upcoming wedding, and engagement details.
Article continues below advertisement
Sarah has yet to speak out on whether or not she'd be willing to take on a starring role on a spinoff, but she also hasn't revealed any post-Modern Family acting plans either. Perhaps she's focused on her wedding details, or she knows something about a concrete spinoff plan that we don't yet. We'll just have to wait and see.
Modern Family airs on Wednesdays at 9 p.m. on ABC.