Sorry, Sarah Hyland Is Not Pregnant Like Her 'Modern Family' Character
Is Haley Dunphy on Modern Family —  better known as Sarah Hyland IRL — really pregnant? Find out here!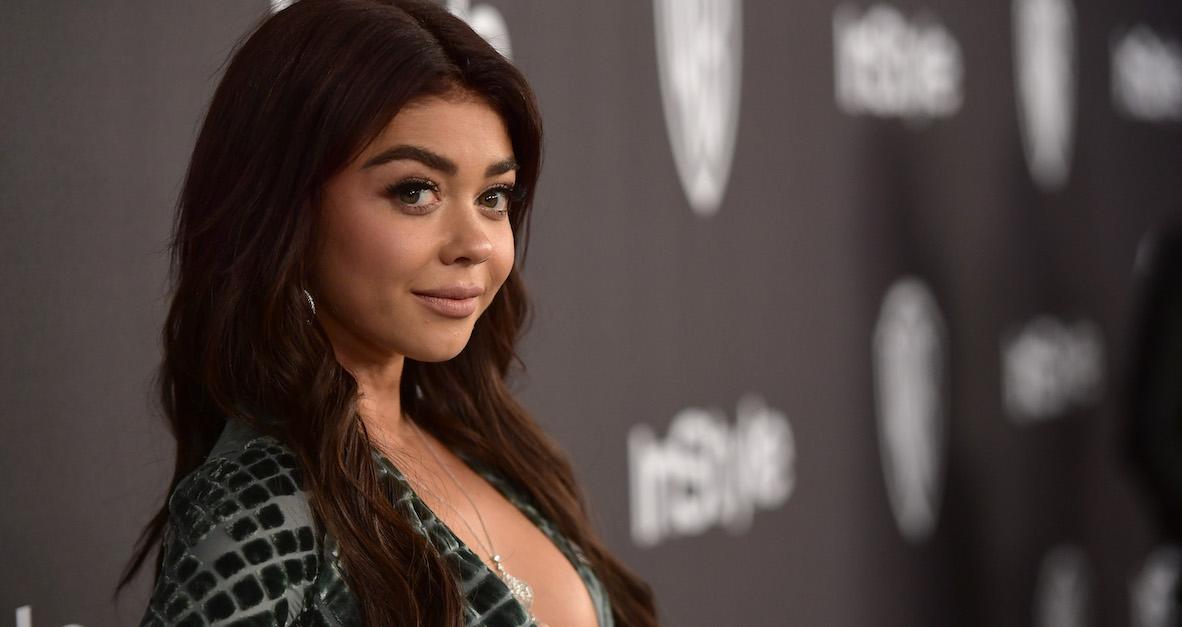 It was the ultimate plot twist on the final season of Modern Family when it was revealed that Haley Dunphy is expecting twins(!) with her on again, off again boyfriend, Dylan.
Article continues below advertisement
However, the on-screen pregnancy has viewers convinced Sarah Hyland, who has portrayed Haley since the ABC comedy premiered in 2009, just might be pregnant, too.
Is Sarah, aka Haley, really pregnant?  
Sorry, Modern Family fans. Sarah is not pregnant IRL, but she recently dished that she feels like she is carrying a baby or two when she is on set thanks to the fake baby bump — which she described as a "really big leotard with a bowling bowl in it" — she has to wear. "I feel pregnant when I'm in the belly," she told Ellen DeGeneres on her talk show. "Today at work I went into crafting and I was like, 'Oh, that donut looks really good.' And then I had four donuts. I was like,'It's fine! I'm eating for three.'"
Article continues below advertisement
This woudn't be the first time Sarah has been surrounded by pregnancy rumors. Last year, a troll told Sarah she looked pregnant, tweeting, "Based off your facial structure in recent episodes of Modern Family I think you are pregnant." She hilariously responded, "I should probably check on that..."
Article continues below advertisement
So, while Sarah might not be expecting at this moment, she is in a loving relationship off-screen, with former Bachelorette contestant Wells Adams. In a recent interview, Wells gushed about his girlfriend of over a year, who has overcome several health issues, including two kidney transplants.
"Imagine having a vital organ replaced," Wells told Us Weekly. "Imagine having 16 surgeries, going to hundreds of doctors visits and taking thousands of pills. Imagine losing crazy weight because of dialysis, medication side effects, and stress."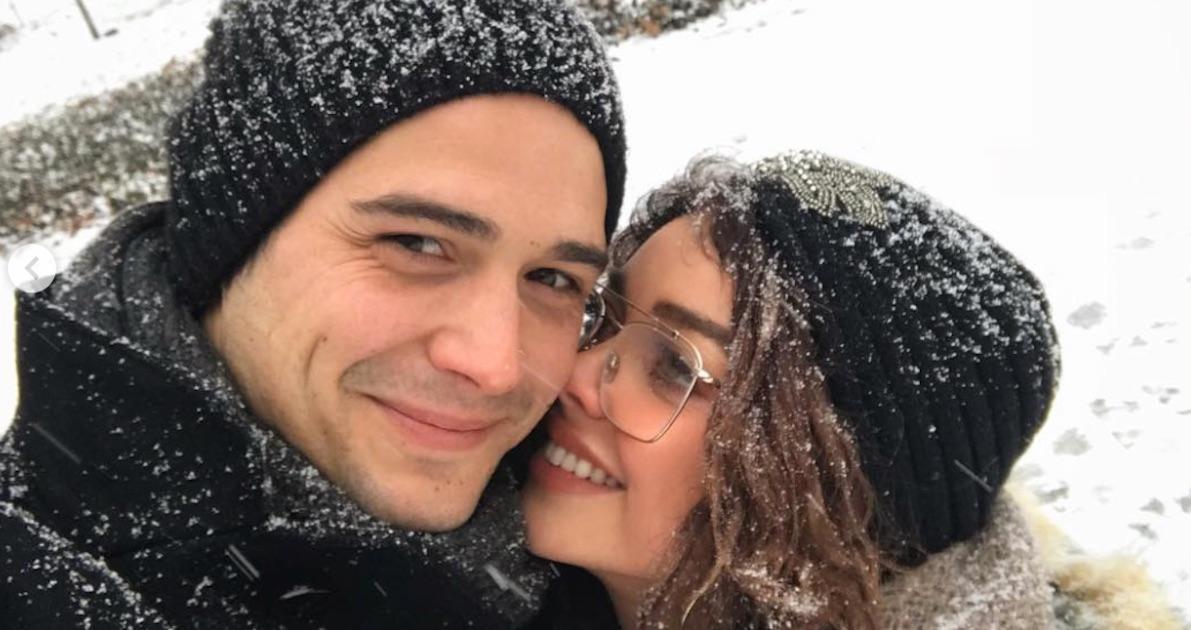 Article continues below advertisement
He continued, "Then imagine having to do it all over again. This time keeping it quiet while you recovered, all while trolls on the internet judged you for your appearance. Throw in filming the funniest show on TV and executive producing and starring in a movie… and never breaking down. Never losing it. I know Gal Gadot is Wonder Woman on film, but Sarah is the real-life version."
Though they're not expecting, the couple just might be focused on getting engaged!
"Sarah and Wells have totally had the marriage and babies talk, and they're both on the same page. They want a family and they want to be young parents," a source told Hollywood Life. "They're also both quite traditional, in that they definitely would want to get married before considering starting a family together. Their relationship is moving at the speed of light, so they're getting closer to taking the next step each and every day."
Article continues below advertisement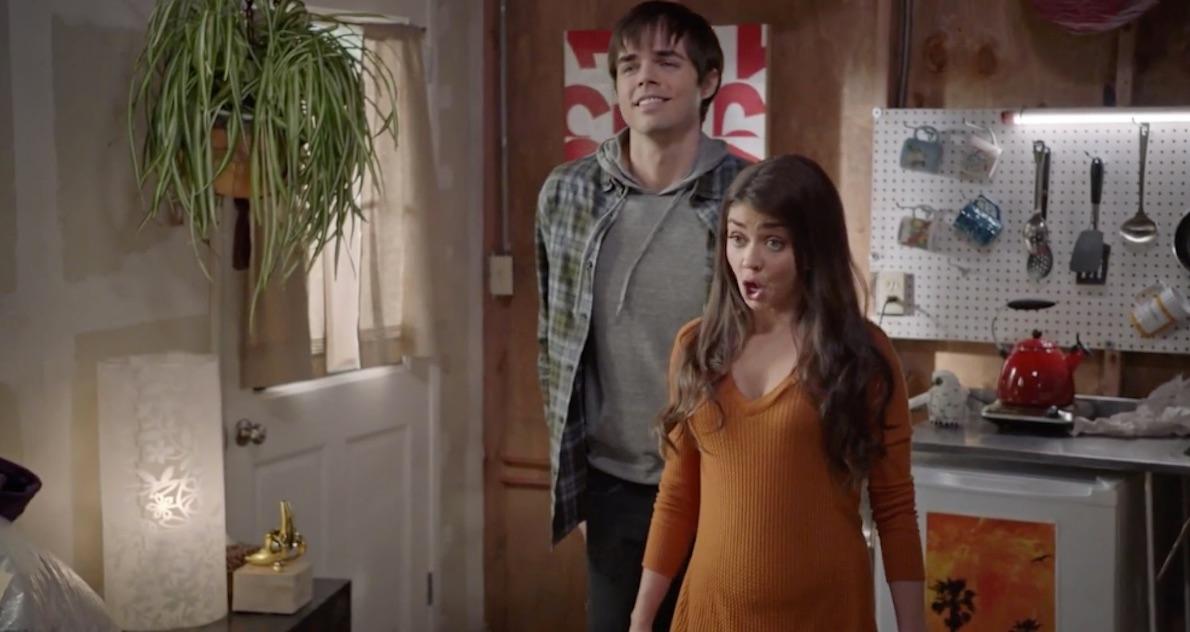 And her on-screen brother, Nolan Gould, recently revealed he predicts Sarah will beat Ariel Winter down the aisle. "She's just a little older and she's just at that place in her life," he explained. "Not that Ariel isn't. She's super happy and super mature, but I think Sarah may be a little bit older to make those decisions."
Watch Modern Family on Wednesdays at 9 p.m. on ABC.