Sarah Hyland Talks 'Modern Family' Character Raising Twins: "There Will Definitely Be a Learning Curve"
Who had twins on 'Modern Family'? Co-creator Steven Levitan talks about what fans can expect in Season 11. Here's everything we know so far.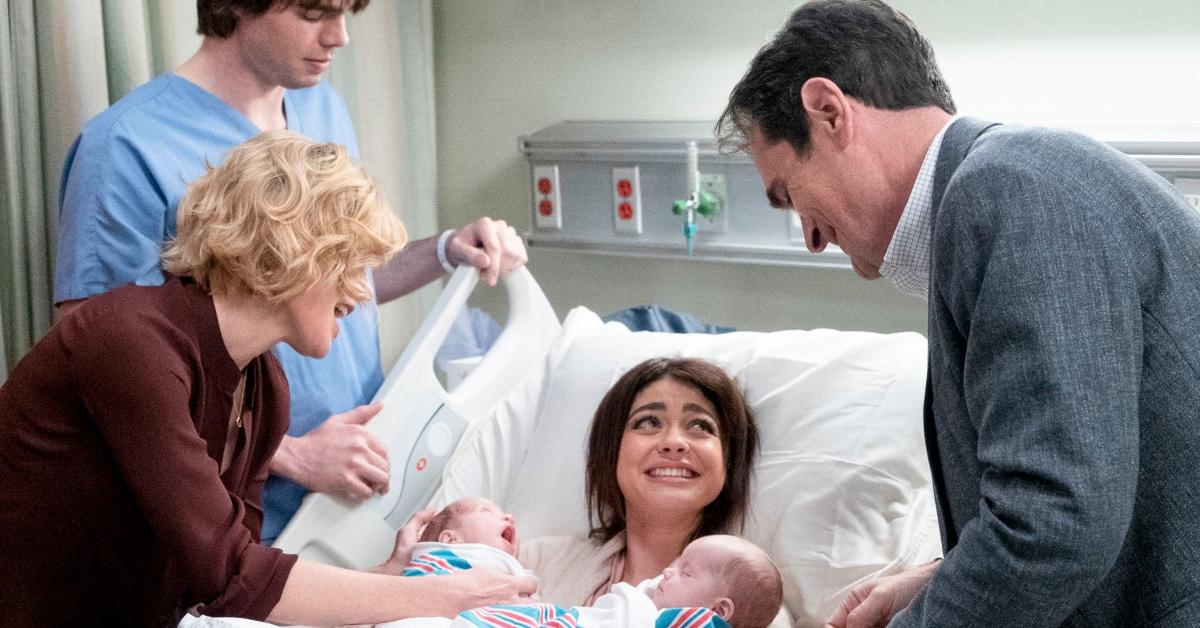 There are two new additions to this "modern family." In the Season 10 finale of ABC's hit series, Modern Family, viewers watched as our main characters gathered around a hospital bed to welcome two new babies into their group. But who had the little ones? None other than Haley Dunphy — she had twins during last season's finale on Modern Family.
Article continues below advertisement
Who had twins on Modern Family? Haley and Dylan are the proud parents.
Haley and her new husband Dylan welcomed a boy and a girl into their family. As an homage to the show's pilot, Cam and Mitch even walked the babies around like Simba in The Lion King, which Cam did with baby Lily in Season 1. While this emotional moment felt like a wrap on the series, the cast decided to move forward with an 11th and final season.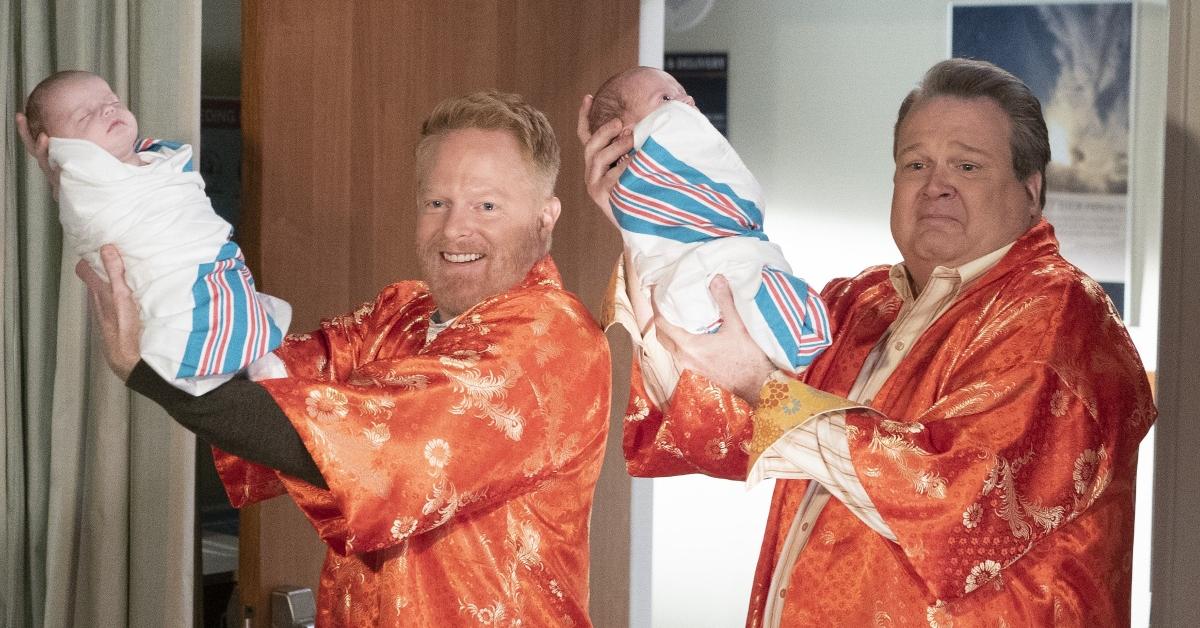 Article continues below advertisement
"I thought that this season or series would end exactly like this season did, which was having the babies, having a circle-of-life moment," actress Sarah Hyland who plays Haley told Entertainment Weekly. "I definitely was like, 'That would be a really beautiful, full 360 to pay homage to the pilot, wrap it all up with everybody being together and having this new modern family.'"
So, what can fans expect in the upcoming final season?
Sarah Hyland talks about her character raising twins on Season 11.
In the upcoming final season, fans will watch Haley and Dylan's lives as new parents. "There will definitely be a learning curve," the actress told EW. Adding, "The funny will come in with her not knowing what to do and Dylan knowing what to do, or maybe both of them not knowing what to do. I mean, that's the fun of having new parents that are young."
Article continues below advertisement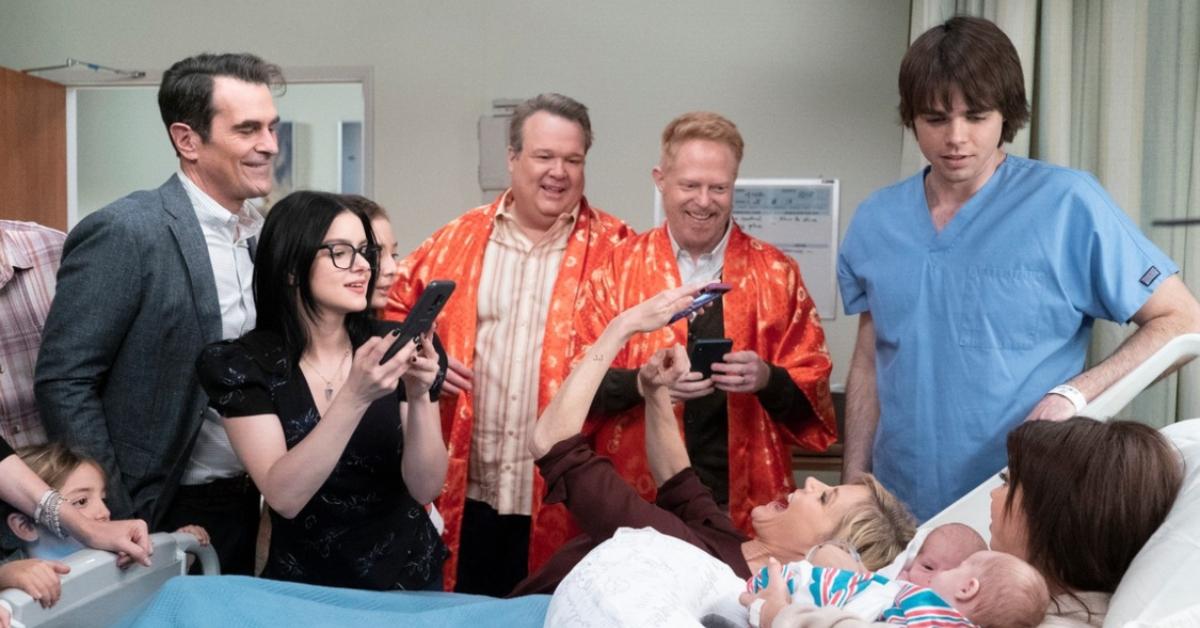 While the young parents may struggle with learning the ins-and-outs of raising kids, Haley's family will be there every step of the way to help. Since the new married couple is living at the Dunphy house, Haley's parents, Phil and Claire, will surely have some babysitting duties. "The way that we have it designed is that it really affects the entire Dunphy household on a regular basis," co-creator Steven Levitan told the outlet.
Article continues below advertisement
He added, "We gave them twins because they're going to need more help, and it gives Phil and Claire and the rest of the family something to really be engaged with."
With Haley returning to her job at the lifestyle brand Nerp, she will rely on her parents' help. "We didn't want to give them a baby and off they go into their own little household," Levitan said. We want them to be even more dependent on the family for a while, until they get on their feet."
Article continues below advertisement
As for the type of parent the co-creator thinks Haley will be, he predicted she'll be "very strong-minded."
He continued: "Haley might kind of just say it like it is, and I think she and Dylan will have very different styles. And at the same time, like a lot of new mothers especially with twins and especially if you have a busy job with a demanding boss, she will get overwhelmed quite a bit."
Concluding, "But at the end of the day, I think she will be a fierce and ferocious protector of her kids." Watch the Season 11 premiere of Modern Family on Sept. 23, at 9 p.m. ET on ABC.