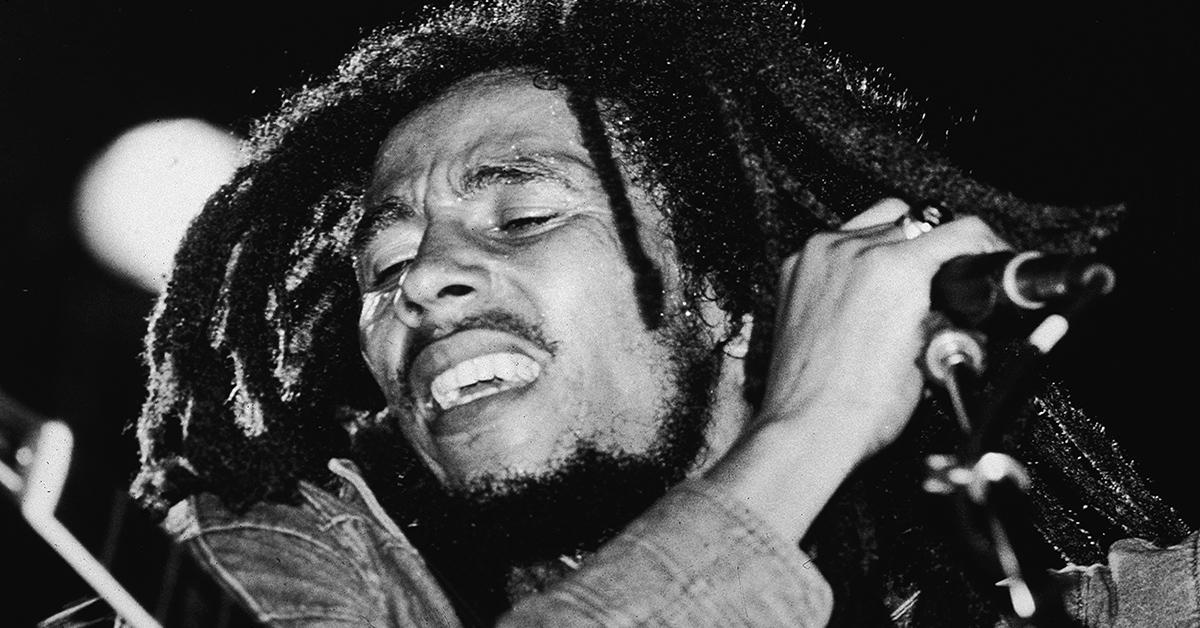 8 Memorable Television Performances From Bob Marley & The Wailers
By Mark Pygas
Bob Marley & the Wailers performed on television countless times throughout their incredibly successful careers. It's always hard to choose their most memorable performances, because they were all special in their own way, but here's a collection of what we believe to be the best.
1. 'Concrete Jungle' at Old Grey Whistle Test. United Kingdom, 1973
Concrete Jungle is one of the most memorable songs from the 1973 album Catch a Fire. The album and subsequent tour throughout the United Kingdom and United States established the band as international superstars.
2. 'Stir It Up' at Old Grey Whistle Test. United Kingdom, 1973
Catch a Fire is listed number 126 on Rolling Stone's 500 greatest albums of all time, surpassed only by Legend. In all, Bob Marley was five albums on the list.
3. 'Kinky Reggae' at Manhattan Transfer Show. New York City, 1975
Marley made his U.S. television debut by performing Kinky Reggae as part of the Natty Dread tour two years later. The Wailers starred on the Manhattan Transfer Show, hosted on CBS by the jazz group of the same name. This was the first tour that Bob was on stage without Bunny Wailer and Peter Tosh, performing as Bob Marley & The Wailers.
4. 'Positive Vibration' at TopPop. Netherlands, 1976
It wasn't long before Bob Marley & the Wailers made the jump from the United Kingdom to the continent. Despite the language barrier, the band proved hugely popular in the Netherlands.
5. 'Roots Rock Reggae' at TopPop. Netherlands, 1978
Rastaman Vibration was Marley's first huge success in the United States, reaching number 8 on the Billboard 200 charts. Roots, Rock, Reggae, was the only the only Marley single to reach the Billboard Hot 100 chart, peaking at 51.
6. 'Exodus' at Top Of The Pops. United Kingdom, 1977
After launching in 1964, Top Of The Pops was one of the most successful music chart television programs in history. It ran until 2006, and featured Bob Marley twice. The first time was during The Wailer's European Exodus tour.
7. 'Satisfy My Soul' at Top Of The Pops. United Kingdom, 1978
Their second appearance featured one of the most popular songs from the Kaya album, which they delivered perfectly.
8. 'Redemption Song' at JTV. Jamaica, 1980
It shouldn't come as a surprise that one of Marley's favorite places to perform was his homeland of Jamaica. He performed countless times in the country, but one of the most memorable was an acoustic rendition of Redemption Song with Wailer's guitarist Earl 'Wya' Lindo.