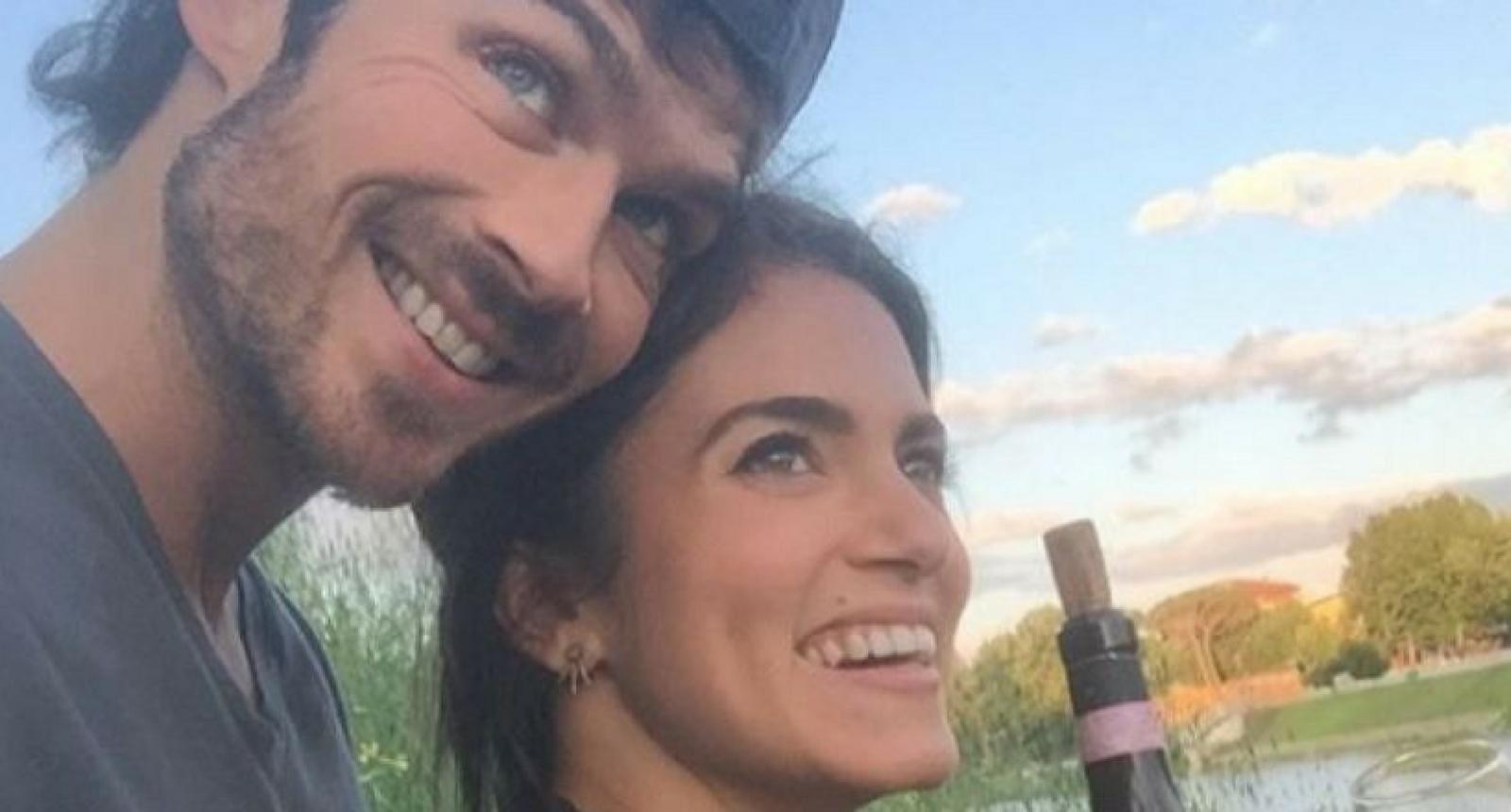 Ian Somerhalder Says He Threw Out His Wife's Birth Control Pills, And People Weren't Happy
By Mike Walsh
Meet Ian Somerhalder and his wife, Nikki Reed. Cute couple, right?
In July, Reed gave birth to their first child, Bodhi Soleil Reed Somerhalder. How sweet!
On a recent podcast called Dr. Berlin's Informed Pregnancy, Somerhalder talked about that time he was ready to have a baby but Reed wasn't sure. Here's the couple talking to Dr. Berlin and his cohost, a midwife named Blyss Young:
Somerhalder: But unbeknownst to poor Nikki, she didn't realize that I was gonna go in her purse and take out her birth control and...by the way, it was the beginning of the pack, so I had to pop all of those suckers out...
[...]
Young: Nikki! How'd you feel about that?
Reed: [laughs] There's a photo of me, and I look like—
Somerhalder: There's a six-minute video where she's freaking out.
Dr. Berlin: I want that photo.
Reed: You know what, I might actually have it. I'm sure I do.
Somerhalder: When we're done, I'll show you. I have the video.
Reed: There's a video? Why are you always taking a videos of me and I don't know it?
Somerhalder: I was in the video, you nerd! Lindsey took the video with my phone!
Reed: Oh, maybe that's why!
Young: You're a nerd by the way.
Reed: I know. I'll own it.
Somerhalder: What's so cool is there's this video of me with this handful of these little pills. [Lindsey] is sort of like interviewing Nikki, like, 'How are you feeling,' and I went like this, and Lindsey so expertly put it on slow motion, and you just see them...and they slowly go into the toilet.
Reed: I've never seen this. Was I drunk? Was I coherent?
OMG, isn't that the cutest thing EVER? Wait... hold up! That's not cute. AT ALL.
Yeah, Twitter, we know. This is really messed up:
This behavior includes explicit attempts to impregnate a partner against her will, control outcomes of a pregnancy, coerce a partner to have unprotected sex, and interfere with contraceptive methods.
Reed is now defending her husband because he's so misunderstood: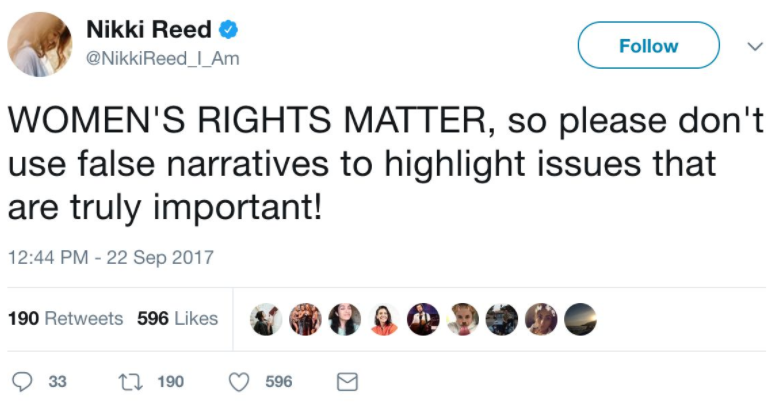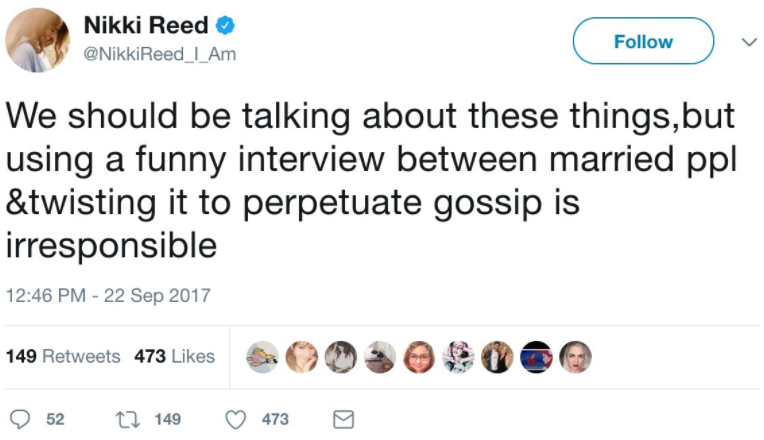 Not surprisingly, the podcast has been deleted.