Hospital Charges TikToker $3,620 for Tylenol, Sparks Healthcare Debate
A hospital patient took a look at her list of charges from a hospital visit and was flabbergasted by the amount of money she was charged for Tylenol.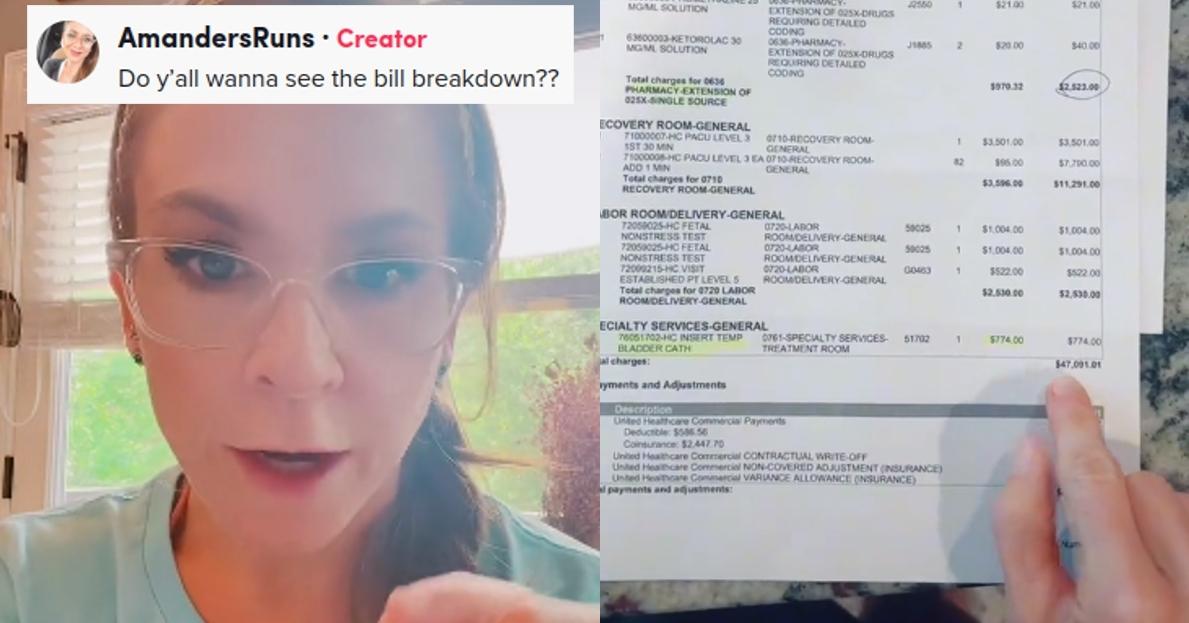 There's no way around it: the healthcare system in America has some serious flaws. In fact, reports indicate that 1 in 6 Americans work jobs they don't even want just to get on board with massive health insurance plans to they can ensure that they and their loved ones are taken care of in the event that they get sick or require care.
Article continues below advertisement
There have been tons of politicians over the years who have advocated for single-payer universal healthcare plans for United States Citizens, but if you talk to anyone who works in medicine, especially on the hospital operations/billing side, they'll tell you that navigating and actually following through on such a deal can be a very, very tall order.
While other developed countries have universal healthcare for its citizens that are rolled into their taxes, the US, despite issuing Federal Income taxes, along with individual states' goods and property taxes, have managed to put the onus of providing for one's healthcare on private citizens, or entities that are able to purchase large group insurance policy plans.
Article continues below advertisement
It seems that a consequence of this approach to healthcare has resulted in some fairly turgid medical charges that can only really be described as ridiculous, as evinced by this TikToker's claim that they were charged $3,800 for Tylenol during a hospital visit.
TikToker @amandersuns uploaded a duet clip with another user on the platform, who stated that they were charged nearly $4,000 for Tylenol.
Article continues below advertisement

"I was charged three thousand eight hundred dollars for 4 Tylenol. I mean like what do we do? What do we do? I'm not paying it. I told the hospital I'm not paying it," the TikToker said.
Article continues below advertisement

@amandersuns continued by stating, "My hospital that I went to is not in compliance with the hospital transparency act." According to Revcycle Intelligence, only 14% of hospitals are in compliance with this act that is designed to clearly outline and delineate charges for patients who are under their care.
Article continues below advertisement

Many viewers who saw the TikToker's clip expressed their disbelief at her claims, to which she replied by uploading another video that showed, item by item, what she was charged for her c-section.
Article continues below advertisement
It turns out that the TikToker got the amount wrong upon further review, it was actually $3,620 for intravenously administered acetaminophen (which is what Tylenol is) not $3,800.
Article continues below advertisement
She did additional research and say that 24 doses of the medication sell for $829.99, but then there's the cost of administering the IV Tylenol, which is definitely jacked up at the hospital, once the salaries of everyone involved in her care and other overhead costs are factored in.
Article continues below advertisement
She clarified too that these were the charges presented to her even though she has coverage from a major healthcare provider. She racked up $9,000 in pharmaceutical bills from the hospital, but the total cost of her treatment was $47,091.01. She was left to pay around $5,000 of that amount.
Article continues below advertisement

The TikToker went on to say that she has no intentions of paying the bill and has only contributed $5 towards it in a bid to keep it from going to a collection agency. "Pharmaceutical companies & insurance companies need to [be] held responsible. Crimes against humanity. I refuse. I refuse to pay such inflated prices."
Article continues below advertisement