'Disney on Ice' May Have Found a Future Cast Member Thanks to TikTok
Viral TikTok introduces 4-year-old Olive, who may be on her way to stardom following her exciting singalong at 'Disney on Ice'!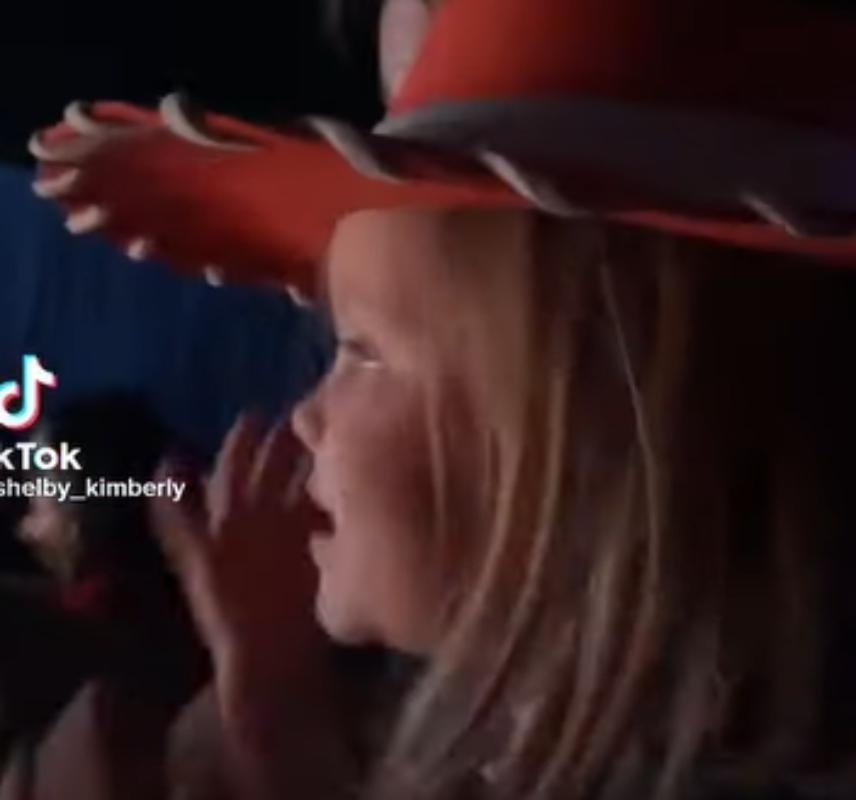 New stars are born on TikTok every day – and today is no different! User Shelby_Kimberly – whose real name is Shelby – is going viral after sharing a photo of her adorable 4-year-old daughter, Olive, singing along to the Disney on Ice live show, joking she was "more entertaining" than the actual production. Olive sang her a little heart out while donning what looks like Woody from Toy Story's famous cowboy hat and enjoying a tub of popcorn.
Article continues below advertisement
"Not my toddler being more entertaining than Disney on Ice #disney#disneyonice#singing," the TikTok user wrote on the social-sharing app, calling the audio "original" in the audio credit slot. Olive quickly garnered herself over 80 million views, 7.1 million likes, 57.8k comments and 365.2k shares.
The comments section flooded with new-found fans.
Olive was pretty much an overnight success, with one user sharing in the comments, "Get her into music lessons now!!!! You have a future amazing singer." Another agreed, adding, "If you're not singing this song with this intensity every time, you are doing it wrong." A third chimed in with, "I usually hate when someone near me sings so I can't hear the actual show- but….THAT WAS BEFORE HER." Mama, of course, was eating the lovely comments up.
Article continues below advertisement
She even caught someone at Disney's attention.
"The passion, the performance and while eating popcorn?!?" the Disney Parks verified TikTok wrote – which promoted Shelby to reply back, "Thank you!! Hopefully we can take her to the parks to see a show soon" alongside a series of kiss-face emojis.We think Disney should put her IN the show, popcorn and all!
Article continues below advertisement
Santa Claus also enjoyed the show.
Whoever is behind Santa Claus' verified TikTok also shared their seal of approval, commenting, "Wonderful!" with a series of green hearts and Santa-face emojis. Mama wrote back this time around, "I'll let her know Santa approves" – and we bet Olive was just thrilled to hear that!
Article continues below advertisement
We even got treated to an encore!
After all the love Olive received from the original video, her mother shared a part 2 clip of the little one further booming with excitement over the Disney on Ice live show. "I have that toy!" the little one can be heard exclaiming in the video as her mother seemingly attempts to hold in her laughter.
We certainly hope Olive finds her way to the stage as a Disney princess soon – and in the meantime we hope to follow her ~budding career~ on TikTok!