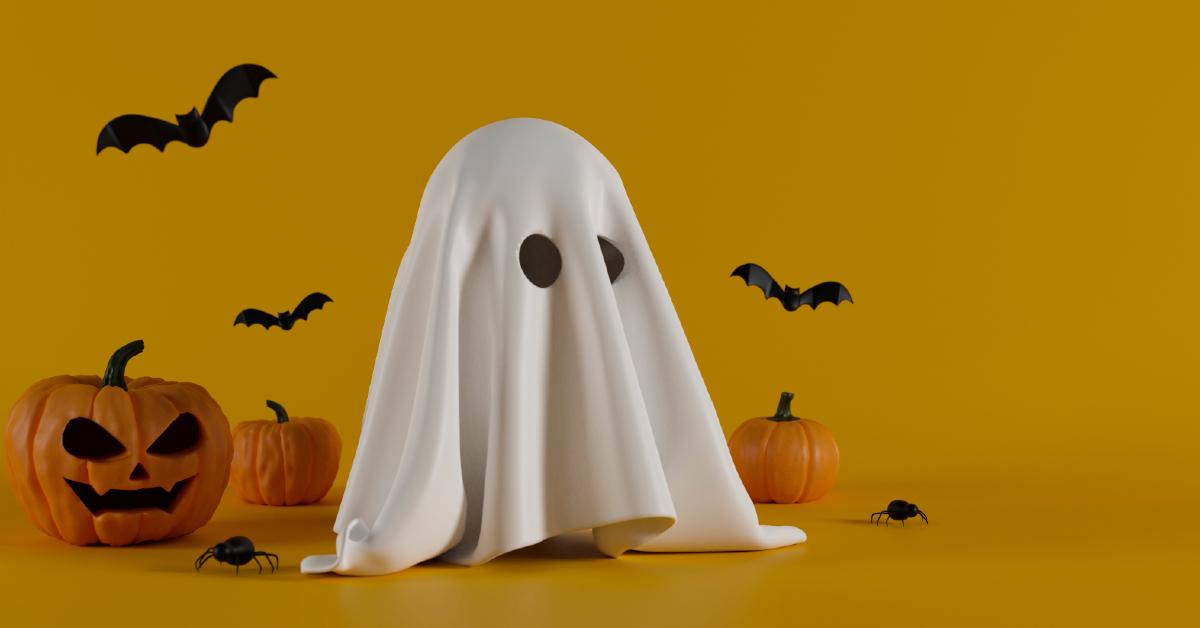 Woman Dumps Boyfriend Who Freaked out About Her "Inappropriate" Halloween Costume in Viral TikTok
A woman went viral on TikTok after sharing a story of her boyfriend
TikToker Pia Blossom (@piablossom_x) went viral after sharing a story of how her break up with her boyfriend stemmed from a disagreement over a Halloween costume she wore. After hearing the story, many users think she dodged a bullet.
Article continues below advertisement
Pia says in the clip, "So, I thought I'd tell you guys about the time I got dumped over a Halloween costume." The TikToker then shows a picture of the outfit she was talking about: a black jumpsuit with black bunny ears and faux-blood makeup on her mouth and upper right clavicle area.
"This is the Halloween costume in question...I was a dead Playboy Bunny, I don't know. I was wearing just tights, and they're quite dark in that picture, but I was just wearing tights, which is more obvious in another picture I posted from behind that, if I post on here, would get taken down by TikTok."
Article continues below advertisement
She continues, "My very new boyfriend was, like, angling for an invite on this night out and I was only going out with like two girls who both weren't bringing partners so I just kind of like ignored his hints because it just would've been weird, but then when I posted that on my Instagram before I was going out, he literally texted me being like, are you actually wearing that? Like outside?"
Article continues below advertisement
Pia said her "very new boyfriend" at the time was not happy with her choice of costume because he could see her "whole a--" through the tights.
"I'm like, 'I know it's great,' and then he basically told me he thought it was inappropriate. I was at my friend's house ready to go at this point, and he's like, 'could you ask if you could borrow some leggings from her or something and wear leggings instead of tights?'"

Article continues below advertisement
The TikToker wasn't a fan of this idea, "And ruin my costume? No. But he was going to be picking me up from this night out, which he insisted on by the way. Like I was happy to just stay at my friend's house and he was like, 'no, no, no, I'll come get you.' OK, if you like night driving, that's on you."

Article continues below advertisement
"Then obviously I'm like in the car, it was Halloween, everyone was dressed up, and I meet this guy dressed as a giant egg. I was like, I want to be an egg! I spoke to this guy, really drunk, I was like, 'oh my God I love your costume I love that you're an egg.' He was like, 'I love yours, do you want to swap?'"

Article continues below advertisement
"So I said, 'hell yeah I wanna swap my costumes!" So I did. I literally put the egg costume over the top and like leotard out from underneath and I mistakenly was like, 'my boyfriend will love this because now I have no bum, no boobs, and I'm an egg.'"
However, it didn't seem like her boyfriend liked the fact that she took her costume off in a club and exchanged it with another man.

Article continues below advertisement
"He sees my Instagram stories and he tries to call me a million times. I don't see it because I just take the Instagram story and put my phone in my bag. Then I go out to the smoking area with all of my friends, I look at my phone in my bag and I'm like, 'oh my God, he's called me so many times.' So I called him back thinking he, like, can't give me a lift or something, which would be fine."

Article continues below advertisement
Pia then learned he was very upset over the costume swap. So when she gets on the phone with him, he immediately starts yelling, asking, ";Whose costume is that?!' I was like, 'I don't know, I thought you'd like it. Like you can't see my boobs or my bum anymore. I'm an egg!'
"And he's going psycho like, 'what man did you sleep with to give you that costume!'"

Article continues below advertisement
Pia was shocked at his response. "I did not sleep with a man for the egg costume. It was a very even trade. I hung up, turn my phone off, carry with my night out with my friends, went home with my friends.... never saw him again. And then he told people we broke up because…somehow he had this narrative that I slept with someone for an egg costume."

TikTokers remarked that it was good her ex "showed her who he was" before their relationship went any further, and that his behavior was a major red flag.
What do you think? Would you feel some type of way about a significant other wearing a particular costume on Halloween on a night out? Or do you think it's ridiculous for someone to try and dictate what their partner wears?