If You Thought Your Day Was Productive, This 6-Year-Old's Morning Routine Might Put It to Shame
TikTok users are in absolute awe of this 6-year-old whose morning routine includes more than most regular people accomplish on any given day.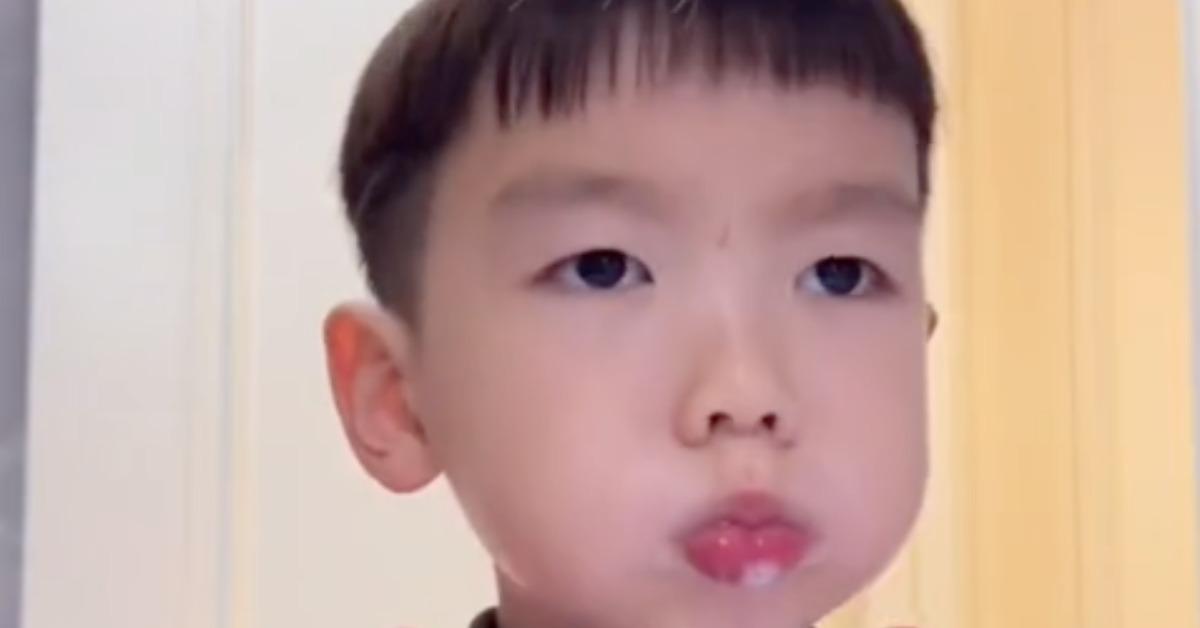 Just when you thought that you had a productive schedule worked out for your morning routine, it turns out there's a 6-year-old who has managed to make even the most productive adults look at least a little lazy. Indeed, a viral TikTok of the youngster going through his morning rituals has gone ridiculously viral online, garnering over two million likes and tens of millions of views.
Article continues below advertisement
So, what exactly is this 6-year-old's morning routine actually like, and why is everyone on TikTok in a frenzy over the video? Keep reading to find out!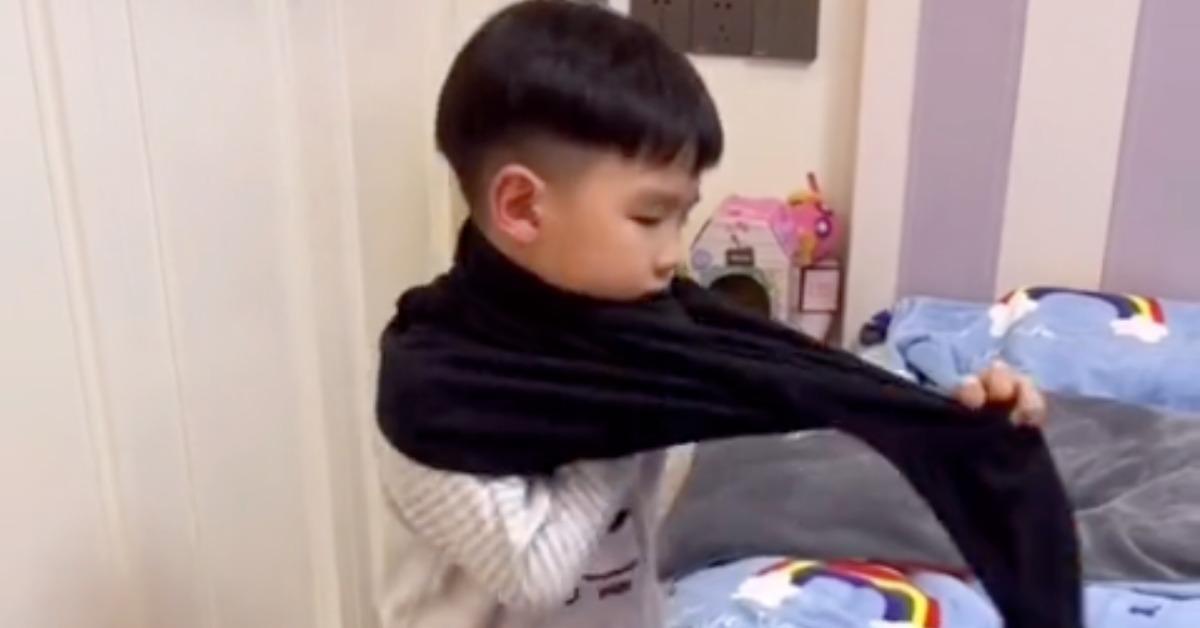 Article continues below advertisement
This 6-year-old's morning routine is truly something to behold.
In the original video, which was shared by TikTok user @shopping666, viewers are taken through a play-by-play of the child's morning regimen. The extent to which he cares for himself, his belongings, and his home is something that we can all take notes from.
The caption alongside the video reads, "My baby is 6 years old, and he gets up at 6 every day to cook for himself, do housework, and then go to school."
The video begins with the boy waking up at the crack of dawn, turning on an electric fireplace, and steam cleaning his clothing. He then empties the dust from the clothing and continues onward.
In the bathroom, the boy unfolds a step ladder to reach the sink and begins brushing his teeth with a special toothbrush that sits on all his teeth at once, much like a mouthguard.
Article continues below advertisement
The next step is for him to refill the bathroom's tissue dispenser, which he does with ease, taking one to wipe his face afterward. Heading to the kitchen, the boy begins preparing two eggs, some grains, dumplings, and a cup of tea. Once he's done eating, as expected from someone as clearly meticulous as him, he cleans all of the plates with ease.
Article continues below advertisement
You'd think that he would stop there, but the boy then moves on to household chores. He uses the bathroom, but promptly scrubs the toilet after, and even squeegees the shower.
After washing his hands and laying out a new rug, he then does a load of laundry. While that is running, he vacuums his bed, clears the dust from the machine, and sweeps the living room floor.
Article continues below advertisement
Wrapping up his routine, the boy can be seen wheeling over a foot spa for his relaxing mother and placing her feet in it. As she soaks, he steam-cleans his sneakers and scrubs them a bit by hand afterward to ensure they are squeaky clean.
The video concludes with the boy, fully dressed, heading out of the front door of his house to school.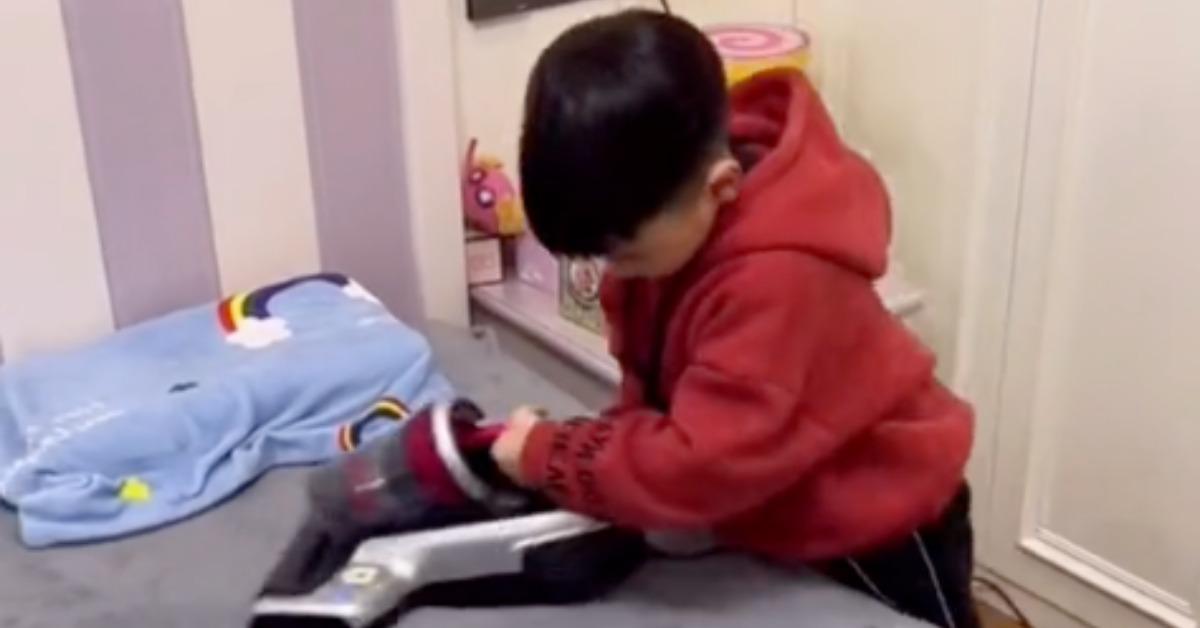 Article continues below advertisement
Naturally, the video caused plenty of mixed reactions in the comments.
It's stunning to see someone so young have their life so well put together, and that's exactly the sentiment that many shared in the comments under the video.
"He is much more mature than I am [at] more than twice his age," wrote one user.
"I couldn't even bring myself to do a third of that in the morning," chimed in another.
There were also concerned users who vocalized their worries that the boy might be doing too much for his age.
"Shouldn't the little man be outside playing?" Said one commenter.
"That's great and all but he is 6. He should live his childhood and not worry about household chores," agreed another.
Whether you agree with someone that young having such a chore-filled morning routine or not, it's certainly an inspiration for those of us who can barely get out of bed at all on many mornings.