TikToker Discovers Card Skimmer in 7-11 Pay Terminal After Being Charged $600
Card skimmers are a scary reality for some shoppers, but for them to exist in an indoor location especially at a known chain is mind-blowing.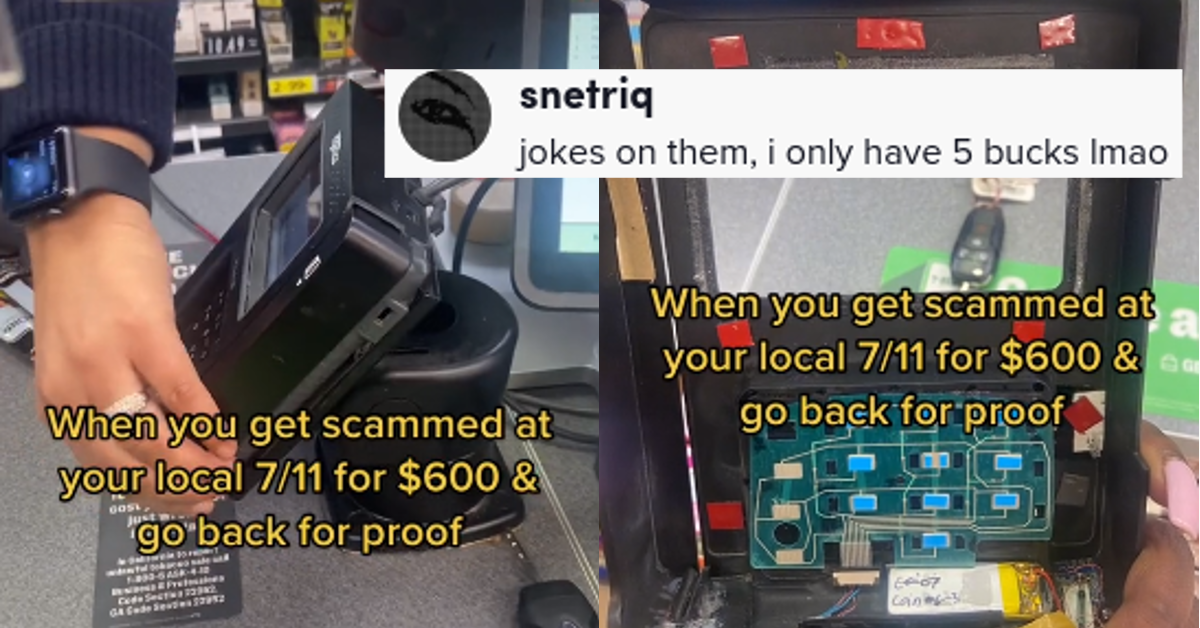 It's hard to forget that the movie Catch Me if You Can is based on a true story and that Frank Abagnale Jr. (who Leonardo DiCaprio depicted in the film). And that Frank, after leading a life of crime and falsifying checks, ended up working for the FBI to help spot and combat fraud. Frank is a huge proponent of folks using credit cards (not debit) stating that for the end consumer, it's the most secure option.
Article continues below advertisement
Sure, credit card numbers can be compromised and there are people who can steal those numbers to then use for all of their purchasing needs.
However, they do hold a significant advantage over debit cards and cash. If someone steals your dollar bills, they're pretty much gone. And for debit cards, once that money has been deducted from your account, you have to wait, sometimes, up to 6 weeks to get that money back.
However, if fraud occurs with a credit card, you could always dispute the charge and that balance gets temporarily returned to your account. If your card is stolen, then you always have the cash in your bank account to rely on.
So it's in your best interest to get a credit card that you use for swiping because folks are coming up with all sorts of ways to steal your transactional digits, something this TikToker learned during a visit to a 7-11.
Article continues below advertisement
Nyshje, who posts under the handle @thedeluxedway posted a clip from inside of a 7-11 convenience store that shows an employee opening up a credit card machine.
Article continues below advertisement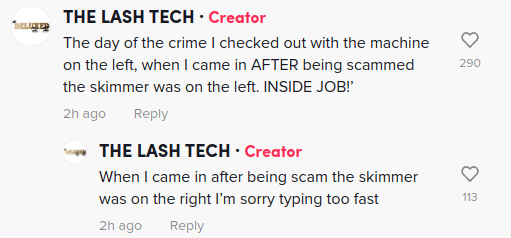 He's having difficulty prying it open, until Nyshje takes matters into her own hands (literally) and rips the top cover off, revealing a credit card skimming set up hidden in the terminal.
Article continues below advertisement

Scammers use a variety of "skimming" techniques that electronically store customer credit/debit card information that they can then rip off. In many instances, they appear to be seamlessly integrated into pay terminals.
Article continues below advertisement

In theory, these skimmers primarily exist on outdoor payment terminals, usually, gas station pumps or shady-looking ATM machines. That's because these devices are often left unattended for long periods of time, which allows scammers to attach the skimmers to them.
Article continues below advertisement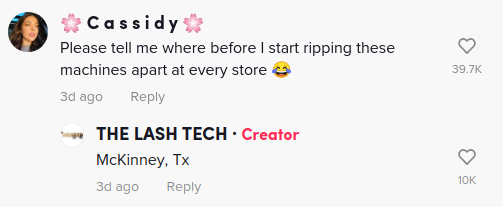 This is why it's surprising to find a skimmer on an indoor payment machine that is located on the counter of a 7-11 franchise, where there is usually an employee standing at nearly all times.
Nyshje states in a follow-up video that she received a potential fraud alert on her card and she immediately thought of the 7-11 location.
Article continues below advertisement

That's because the machine she was swiping at kept malfunctioning and the employee behind the counter kept giving very specific instructions on how to use it. Sure enough, when she was able to open up the machine she found the card skimmer.
Nyshje said that the device is now in the hands of authorities who are looking into how it was installed on the terminal in the first place.
Article continues below advertisement
Many TikTokers suspected either the employee was in on installing the card skimmer or was in trouble because part of their job duties is to inspect terminals for potential skimmer installation.
Nyshje, as of this writing, has yet to be reimbursed the $600 she was charged on the machine.