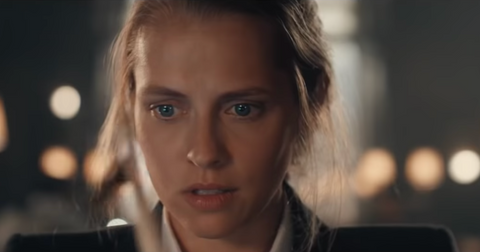 Here's How to Watch 'A Discovery of Witches' Online
By Sara Belcher

Updated
Based on the All Souls trilogy written by Deborah Harkness, A Discovery of Witches is your next favorite fantasy drama to binge. This U.K. based series has it all: witches, vampires, and drama, but without the sappy love triangles of Twilight to drag the plot down.
Following historian and witch Diana Bishop (played by Teresa Palmer), she attempts to uncover the secrets of the Ashmole 782. Along the way, she meets Matthew Clairmont (played by Matthew Goode), who offers to help her in her quest to uncover its secrets.
But there's one problem: Matthew is a vampire, and as a witch, Diana was taught never to trust a vampire. But can she uncover the Ashmole's secrets without him?
The first season launched with some success, though it's become increasingly popular lately. If you haven't already watched the first season, here's how to watch A Discovery of Witches online.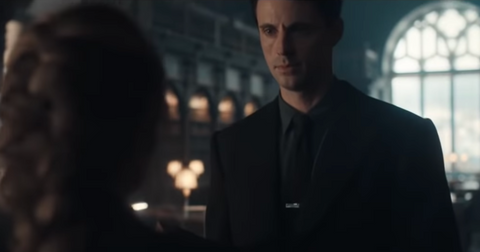 Where to stream 'A Discovery of Witches' online.
If you haven't already watched the first season of A Discovery of Witches, you have a few options to stream it.
The Sundance Now website offers the entire first season, as does AMC. Those with access to BBC can also stream Season 1 on the company's website.
Those with a YouTube TV subscription also have the option to watch the first season on their website. If you don't have a YouTube TV subscription, you can sign up for a one-week free trial.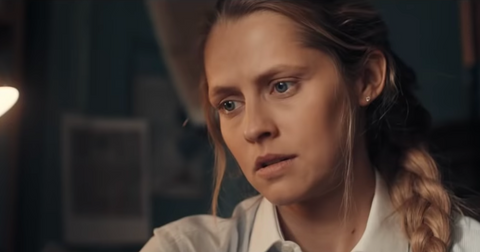 Is 'A Discovery of Witches' on Netflix?
Unfortunately, it does not look like A Discovery of Witches is available on Netflix at this time. A Discovery of Witches is also currently not available on Hulu in the U.S.
While this is unfortunate for those who rely on their Netflix subscription to stream shows or movies, there are plenty of other options to binge the first season of A Discovery of Witches.
If you don't have a subscription to any of the other streaming services the show is available on, you can either rent or purchase the season on Amazon Prime Video.
Will there be a Season 2 of 'A Discovery of Witches'?
Despite Season 1 ending over two years ago in 2018, it was recently revealed that there are plans for a second season for A Discovery of Witches. According to The Global Coverage, a second and third season have been confirmed for the show, to air in 2020 and 2021, respectively.
The outlet reported that the show had finished filming its second season early in the year, though there has yet to be an official release date set for Season 2.
While little has been revealed about the next season, we know that it'll involve witch hunters, the Book of Life, and what happened to Diana and Matthew.