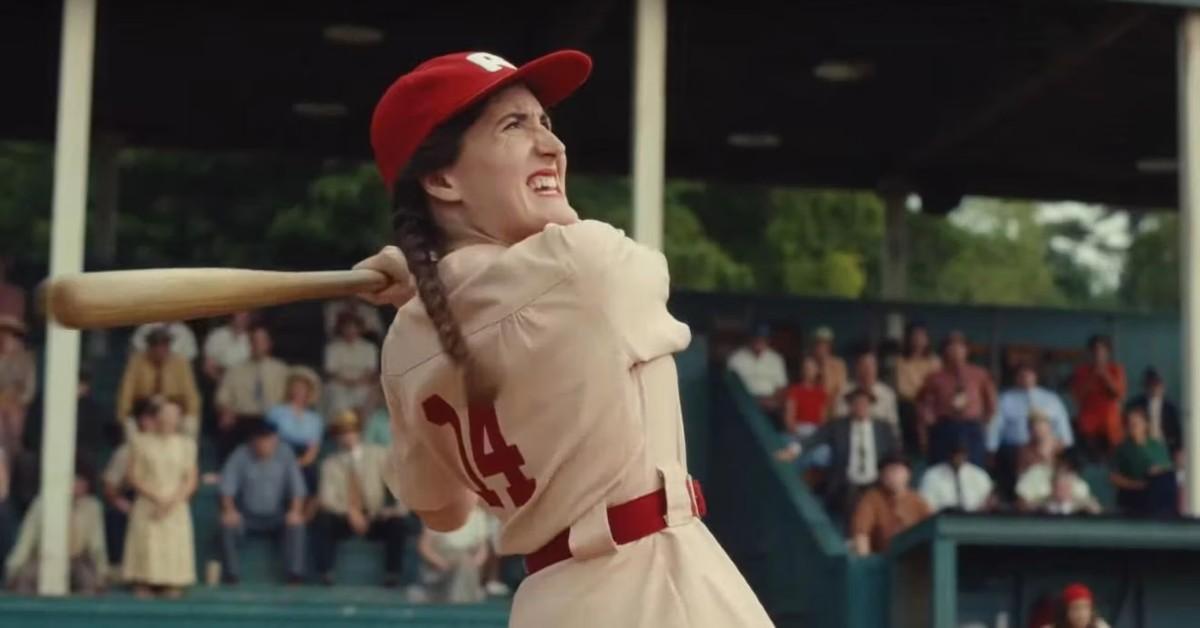 Will Prime Video's 'A League of Their Own' Get a Season 2? Season 1 Ends on a Juicy Cliffhanger
Spoiler alert: This article contains spoilers for Season 1 of A League of Their Own.
The Rockford Peaches have had our hearts since 1992, and the girls are back to kicking ass and taking names in 2022. Based on Penny Marshall's cult classic film of the same name, Prime Video's A League of Their Own series adaptation is killing it with a Rotten Tomatoes score of 95 percent. Premiering on Aug. 12, 2022, Will Graham and Abbi Jacobson's (Broad City) series follows the trials and tribulations of the Rockford Peaches women's baseball team — which is a part of the the All-American Girls Professional Baseball League — circa WWII.
Article continues below advertisement
The story features two main protagonists, one being Abbi Jacobson's Carson Shaw — a white army wife who's unknowingly looking to escape her heteronormative life. Following a separate storyline, we get to know Chanté Adams' (The Photograph) Maxine "Max" Chapman — a Black woman with a gift for pitching and a dream of playing professional baseball. Though she's turned away from tryouts simply because of the color of her skin, Max and her bestie, Clance Morgan (Gbemisola Ikumelo), embark on a complex journey of their own.
And get this: Both Carson and Max are queer women. The gay community is truly winning!
The series is a spectacular modern sports drama, one that tastefully pokes fun at the sociopolitical downfalls of the 1940s. So, we know it deserves it, but will A League of Their Own get a Season 2?
Article continues below advertisement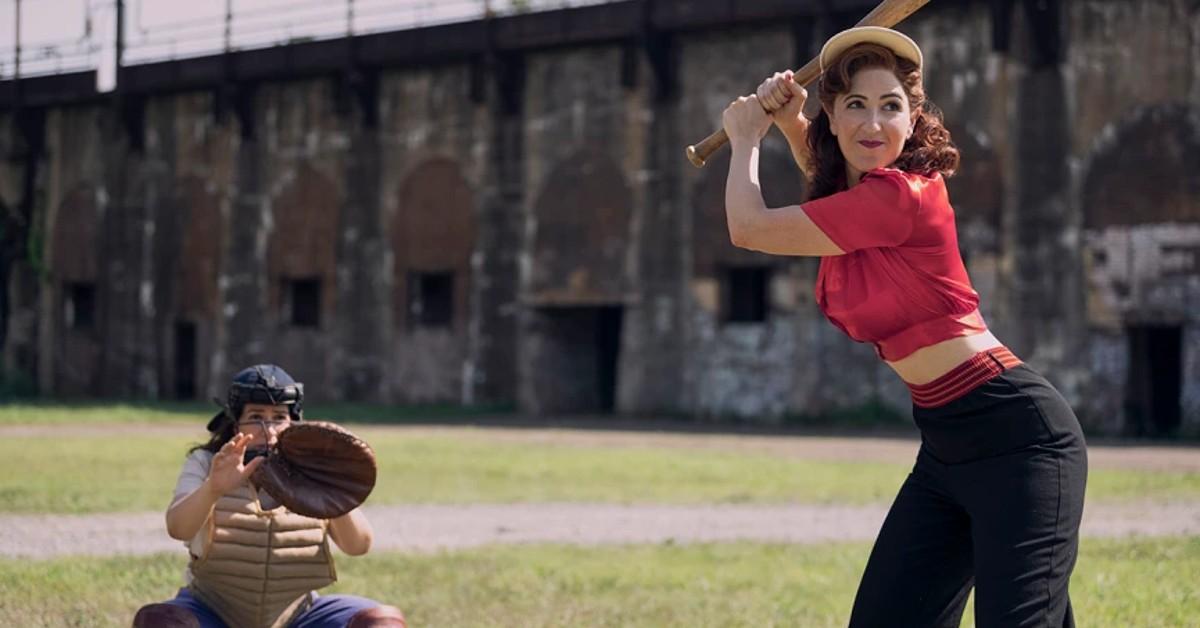 Will Prime Video's 'A League of Their Own' get a Season 2?
Listen, we know how this works; shows typically get renewed if viewership is stellar, so it'll be a few weeks, maybe months, before its future becomes more clear. However, we know that the creators are hoping and praying it gets renewed.
"We've already started writing and bringing the story for Season 2 ... Our hope is to shoot in like, mid-spring," co-creator Will Graham said at the A League of Their Own Television Critics Association panel, per Elle.
Article continues below advertisement
"This is a show that is more than a show to all of us and to every single person in the cast … and we've been pinching ourselves the whole time just about what it means to get to tell these stories 30 years after the movie came out. It's been a life-changing experience and we already know what we want to do with season two," he continued, clearly passionate about the show's beautiful stories.
Article continues below advertisement
Aside from the Rockford Peaches losing the championships, at the end of the first season, Carson Shaw made the difficult decision to leave both her well-meaning military hubby and her new lover, Greta Gill (D'Arcy Carden) — a Rockford Peach. Though she loves Greta immensely, Carson decides it's time she chooses herself over anyone else, passionately kissing Greta one last time before her train arrives.
"I don't know where I'm headed. You changed my whole life," Carson tells Greta, who helped her come to terms with her attraction towards women.
Things get messy when her husband, Charlie (Patrick J. Adams), arrives unannounced for the second time, watching his beloved wife secretly smooch another woman. Holding a bouquet of flowers, he's shocked and angry, and Carson is terrified of what the repercussions of this moment might do to her. It's the perfect cliffhanger for a Season 2!
Season 1 of A League of Their Own is currently streaming on Prime Video.