Aaron Carter's Dating History Involves a Tattoo on His Face and Two Engagements
Child star and musician Aaron Carter has an extensive list of relationships. He's dated many famous names and has also been engaged twice.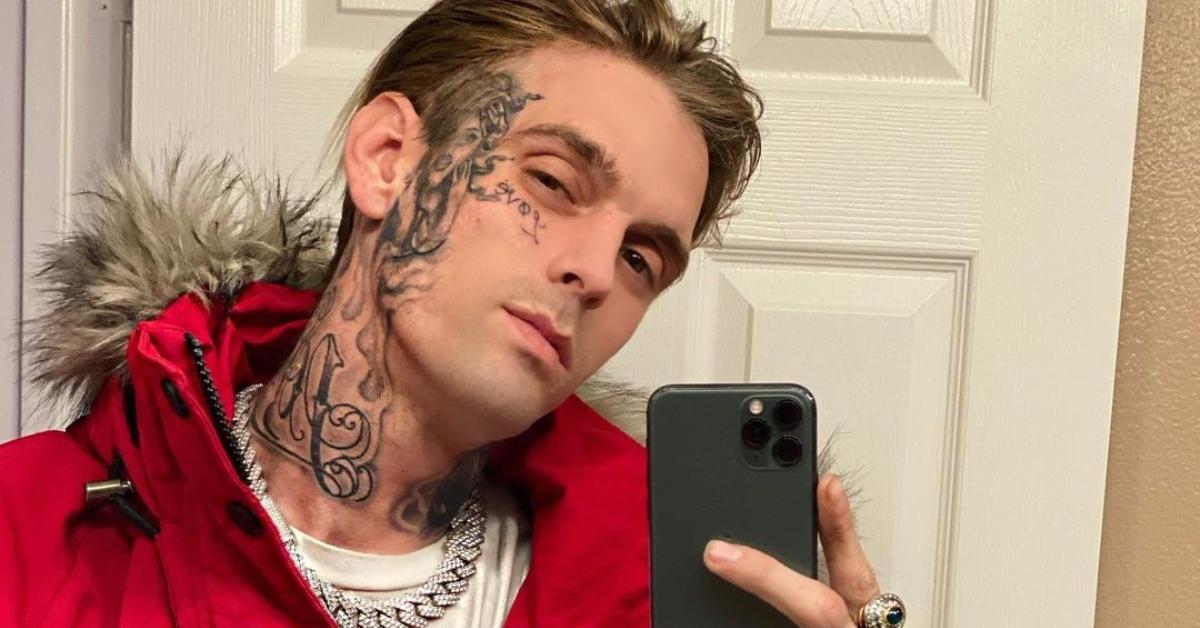 You know Aaron Carter for his child fame, music career, and for being the younger brother of Backstreet Boys' Nick Carter. But in more recent times, he has been the center of attention for his physical appearance — where he's debuted many new tattoos (some being on his face) — and his rather extensive and, honestly, kind of complicated romantic life.
Article continues below advertisement
His first public relationship goes all the way back to Hilary Duff during The Lizzie McGuire days (so cute). But since he dated the Disney alum, his love life just got a bit messy from there. We're talking a very cringey on-and-off relationship and two engagements. Stay tuned if you want to find out more. It's too juicy not to!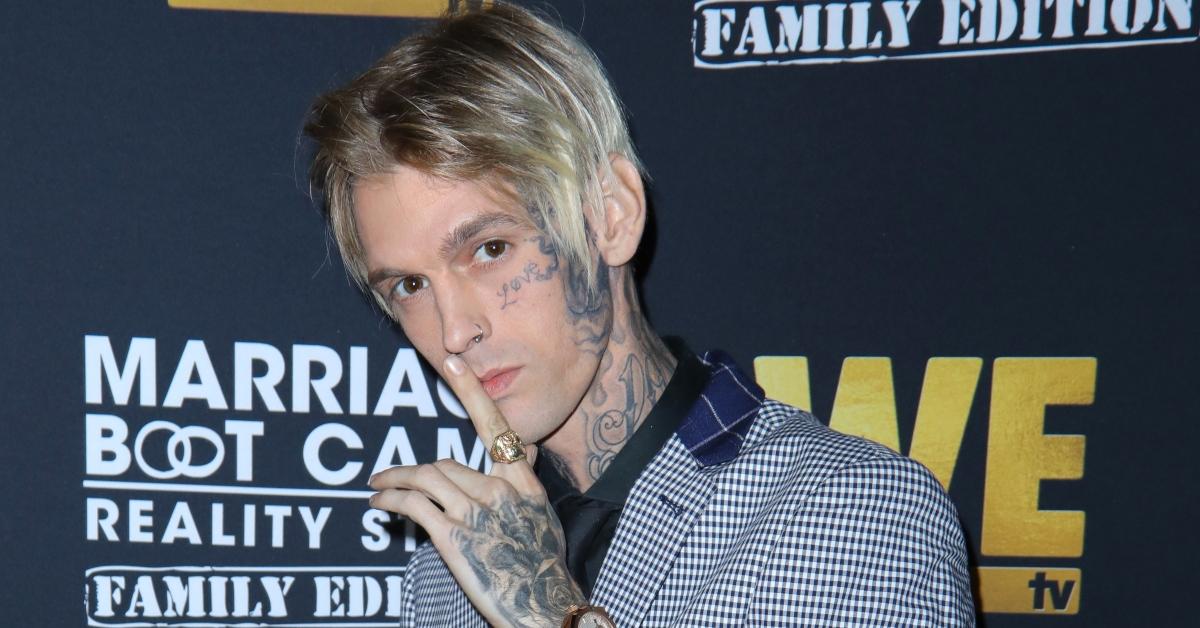 Article continues below advertisement
Aaron Carter's dating history starts with Hilary Duff.
Who can ever forget the iconic Lizzie McGuire episode in 2001 where the two kiss! For one, this was already shocking because it was a long-shot to see mouth-to-mouth action on Disney Channel back in the day. And secondly, just from that episode, people could feel the chemistry between the then 13-year-olds, and it was just the icing on the cake. After that, they allegedly started dating and were back-and-forth for a few years that involved Lindsay Lohan. Yeah, it's a lot.
In 2014, he posted tweets directed to Duff about how he wanted to win her back. Those tweets have since been deleted. But shortly after he professed that on his social media account, he went on ET and talked about his shocking declaration. When he was asked if he still loved her, he responded: "Absolutely…I don't know who she is today, she doesn't know who I am today, but I would sweep her off her feet if I ever got a chance to again and fix what I did wrong."
Article continues below advertisement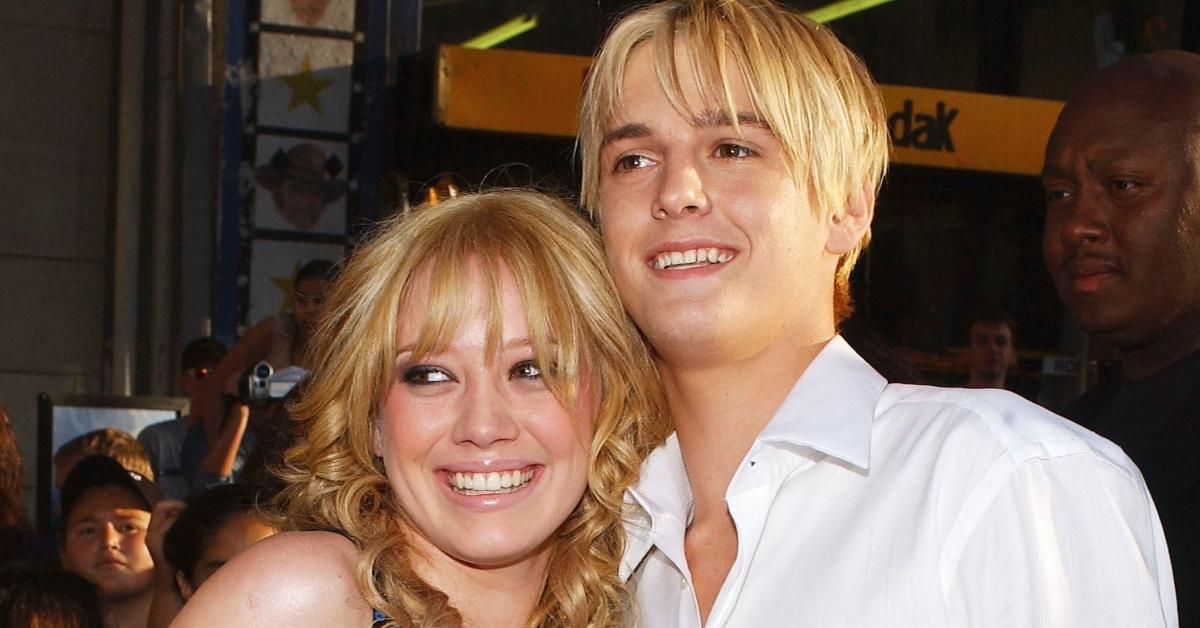 During a Buzzfeed interview, Duff was asked about how she felt about the things Aaron had been saying about her — years after they had been involved — and she said, "He does, I keep seeing that, that he keeps doing that. I don't know how I feel. I mean, that was so long ago, and obviously, I'm still married and I have a baby, and we kind of just…don't know each other. So, yeah…" This comment was made at the time she was married to Mike Comrie.
Article continues below advertisement
Aaron dated Lindsay Lohan briefly.
Lindsay allegedly appears to be one of the reasons why Hilary and Aaron broke up. Apparently, when speaking to CNBC in 2005, he said: "I was dating [Hilary] for like a year-and-a-half, and then I just got a little bored so I went and I started getting to know Lindsay." Harsh, much??
They were teens when they dated and didn't stay together for very long. Though in 2010, Aaron Carter touched on what their relationship was like with OK!: "If I had a chance to talk to her, she would probably end up trying to attack me or something because the things that I would have to say would be very blunt and not what everybody else has told her."
He continued, "I don't need you. There were times when you needed me, so don't forget that." Alrighty then!
Article continues below advertisement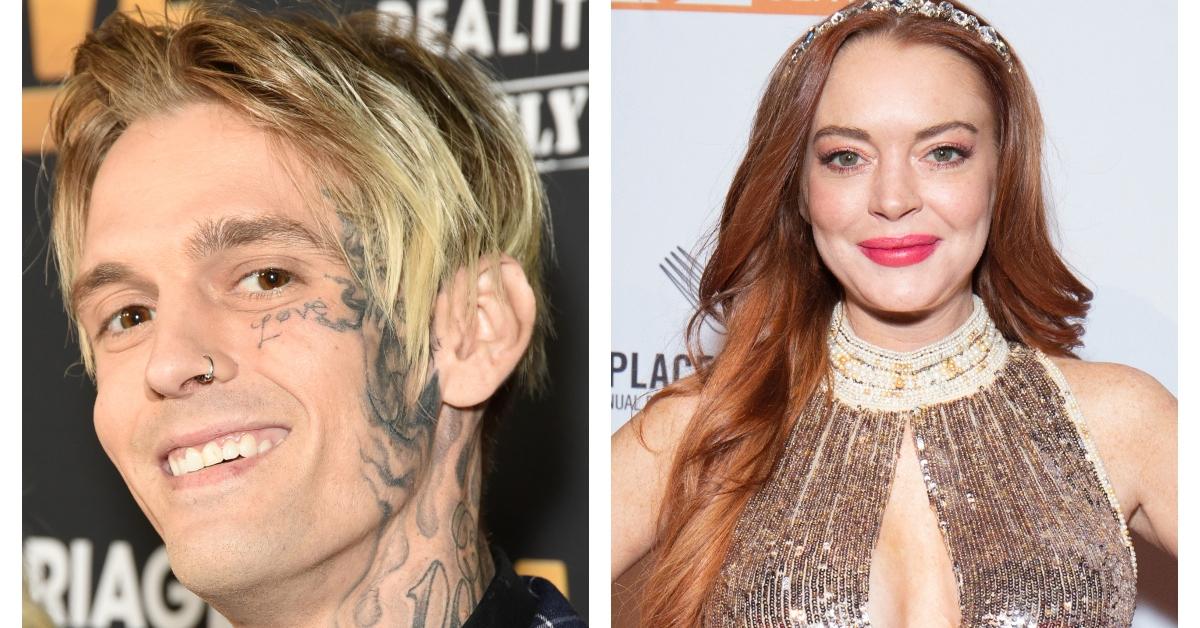 When he was 18 years old, Aaron proposed to a Playboy model.
Teenage Aaron popped the big question to Kari Anne Peniche when he was 18 and she was 22 at the time. She also had allegedly dated his brother Nick. In 2006, she said yes to the proposal at a Playboy Comedy Tour at the Palms Casino Resort in Las Vegas.
But just six days after it happened, they called it all off. A rep of his told People, "He decided he had made a mistake. He's young and got caught up in the moment. He hopes they can be friends."
Article continues below advertisement
Aaron then dated a woman named Madison Parker, and broke things off before revealing he was bisexual.
They dated for a little over a year and were very serious about each other to the point where they were living together, an insider told Us Weekly. But after they had called it quits, she moved out. And a week after their breakup, Aaron released a statement via Twitter opening up about his bisexuality.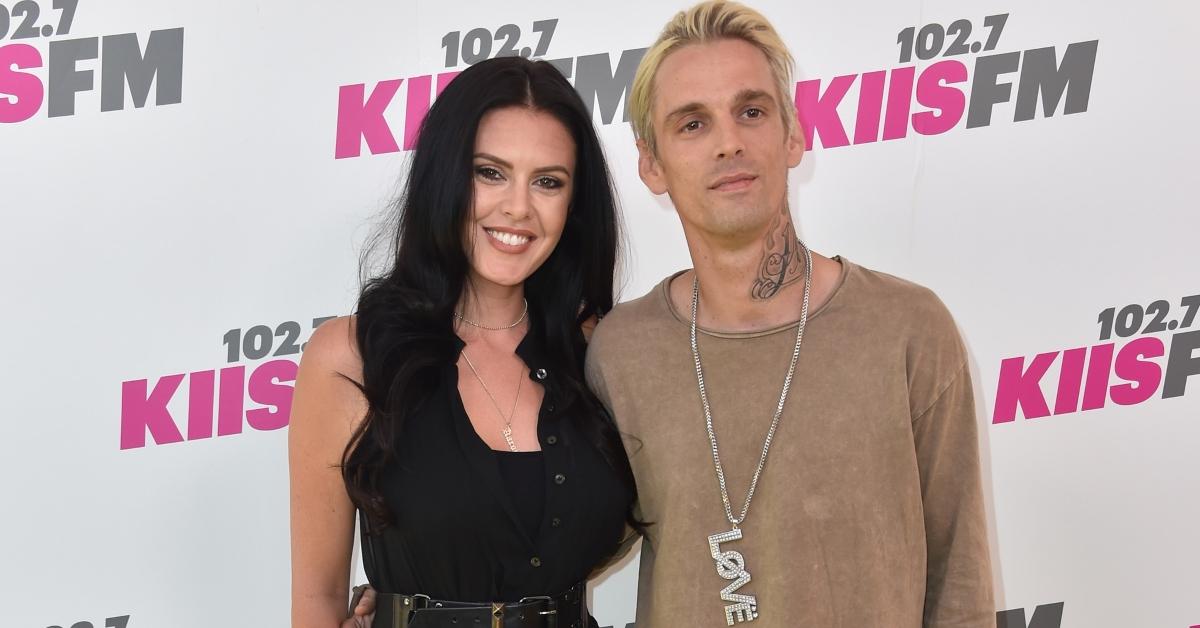 Article continues below advertisement
In a since-deleted tweet, he said, "There were years that went by that I thought about, but it wasn't until I was 17 years old, after a few relationships with girls, I had an experience with a male that I had an attraction to who I also worked with and grew up with."
Rumors circulated that this was the reason that he and Madison broke up, but she confirmed with E! that that wasn't true. "My split with Aaron has nothing to do with him being bisexual. Our parting of ways is something that has been coming for some time and it's the best thing for us both," she said.
Article continues below advertisement
In 2018, Aaron Carter revealed he met the one he was meant to be with.
He posted an Instagram post (that is now deleted) with Russian-born and Los Angeles-based artist Lina Valentina. He captioned the post, "You have my heart for the rest of my life our relationship is new but we WILL grown [sic] old together and have our family and I will cherish honor respect and be the man I've always wanted to be because you've shown me you're the woman I've always dreamed of." After almost a year of dating, Aaron confirmed that they went their separate ways.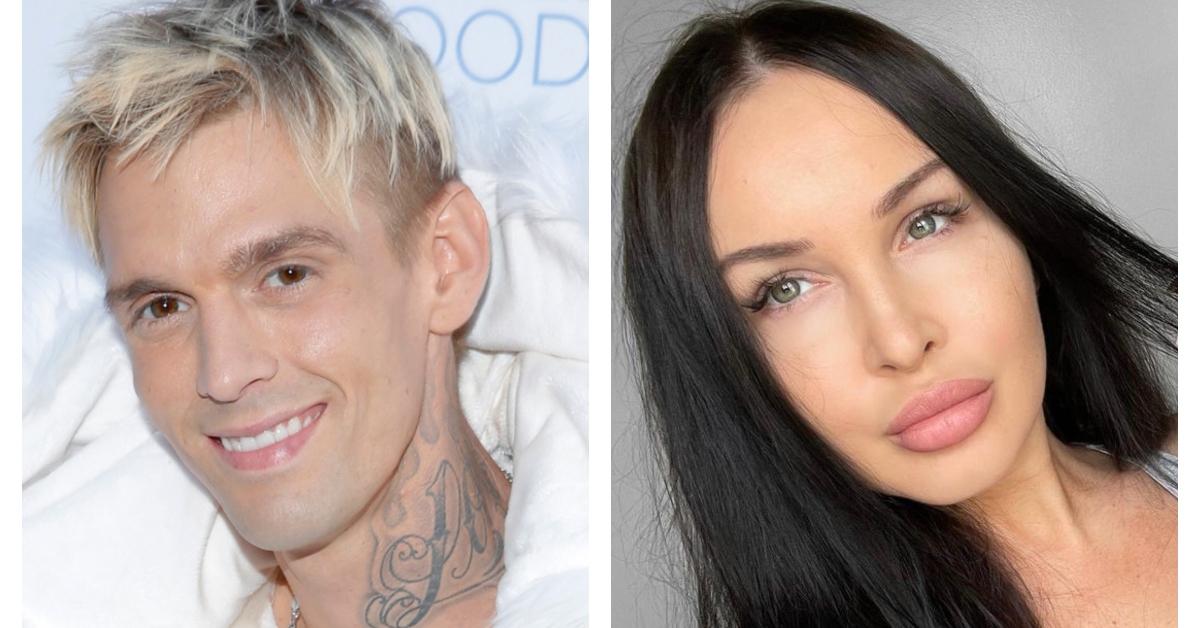 Article continues below advertisement
Currently, he's engaged to Melanie Martin and has her name tattooed on his face.
The two only went public with their relationship in January 2020. She must've been really special considering he got her name permanently inked on his face. And now, they have transitioned to bride and groom-to-be, after a rocky relationship that included an arrest on a domestic violence charge, according to Cheat Sheet.
Article continues below advertisement
The news of their engagement came after they announced on a YouTube live stream that they were back together and had suffered a miscarriage. Their brief separation was a messy one, where Aaron tweeted some things, but they seem happy now that they're in each others' lives again!