Aaron Carter Is Sporting a New Face Tattoo of This Famous Singer Amid Personal Battles
Who is Aaron Carter's face tattoo artist? The singer has been dealing with some personal issues lately, and he just got a huge tattoo on his face.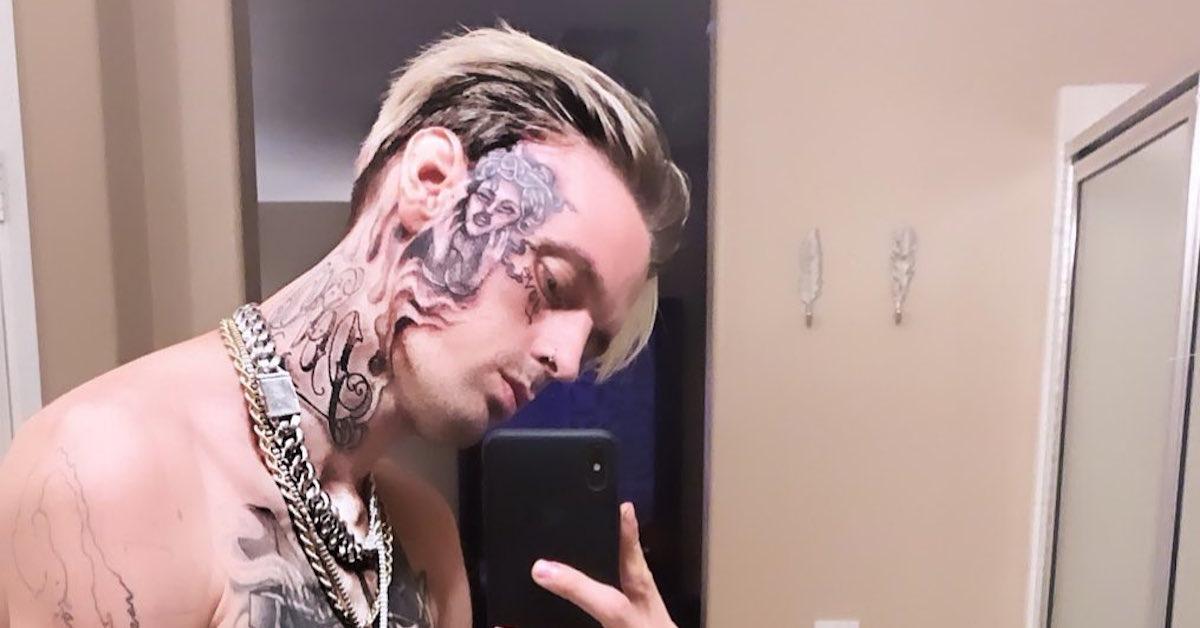 To say that Aaron Carter is looking a little different these days would be quite the understatement. The "I Want Candy" singer has been battling family issues with several of his siblings — including Backstreet Boys singer Nick Carter — and he's been tweeting some pretty confusing quips about his personal life. His latest headline-making behavior is a brand-new tattoo of a very famous singer.
Article continues below advertisement
Aaron just got a face tattoo that is the opposite of subtle. Who is Aaron Carter's face tattoo artist? All the details on what the new ink represents, how he's doing amid his reported personal turmoil, and where Aaron stands with the rest of the Carter siblings.
Who is Aaron Carter's face tattoo artist?
Aaron's new ink takes up a significant portion of the left side of his face, so it's no surprise that he selected a tattoo artist expert to do the ink. Aaron chose Herchell L. Carrasco, the owner of Pachuco Tattoo in Orange County, to tattoo his face.
Herschell posted several photos of the artist's latest tattoo addition on Instagram, including one with the caption, "hardest face tat in the game?"
Article continues below advertisement
The subject of the tattoo is also drawing some questions from fans, as it resembles a certain singer and business mogul. If Aaron's tattoo looks familiar, it's because it is believed to be from the GQ cover featuring Rihanna from 2013. On the cover, Rihanna had snakes on her head to resemble the Greek mythological figure, Medusa.
Article continues below advertisement
In Greek mythology, Medusa was a powerful figure, and those who looked directly into her eyes were turned to stone. Her hair was made of snakes as a symbol of her disdain for men. This choice for Aaron's tattoo might be a statement against critics or his family, or it could just have been a choice because he simply liked the look.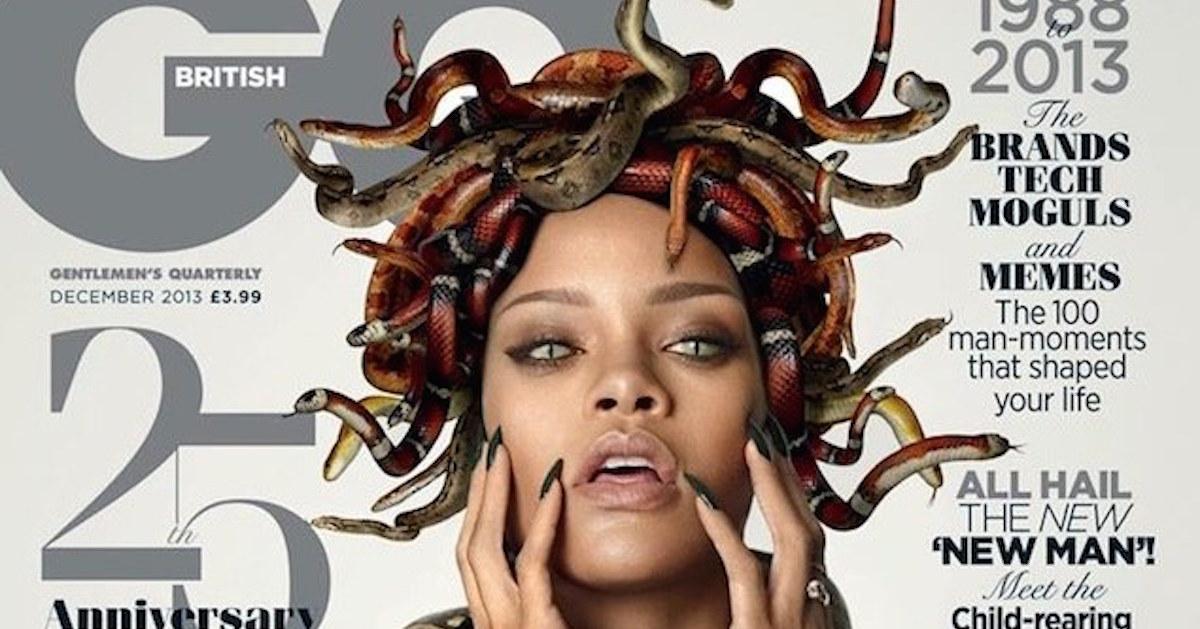 Article continues below advertisement
Aaron is no stranger to getting tattoos, though this is the first one on his face. He also got the word "love" printed next to the Medusa image, near the bottom of his eye. The singer also has part of a map printed on his bicep, the word "love" printed again in flames on his neck, and a piano keyboard on his forearm, among other tattoos scattered on his body.
While some fans are loving Aaron's bold face-tattoo choice, others are wondering if the tattoo is hinting at deeper issues in his life.
What's going on with Aaron Carter and his siblings?
While Aaron is still busy promoting his singing career on his social media, and referring to himself as "the biggest thing in music right now" on Instagram, his family is feeling unsettled by his recent behavior.
It doesn't appear as though he is too fazed by the recent restraining orders that his brother, Nick, and twin sister, Angel, got against him.
Article continues below advertisement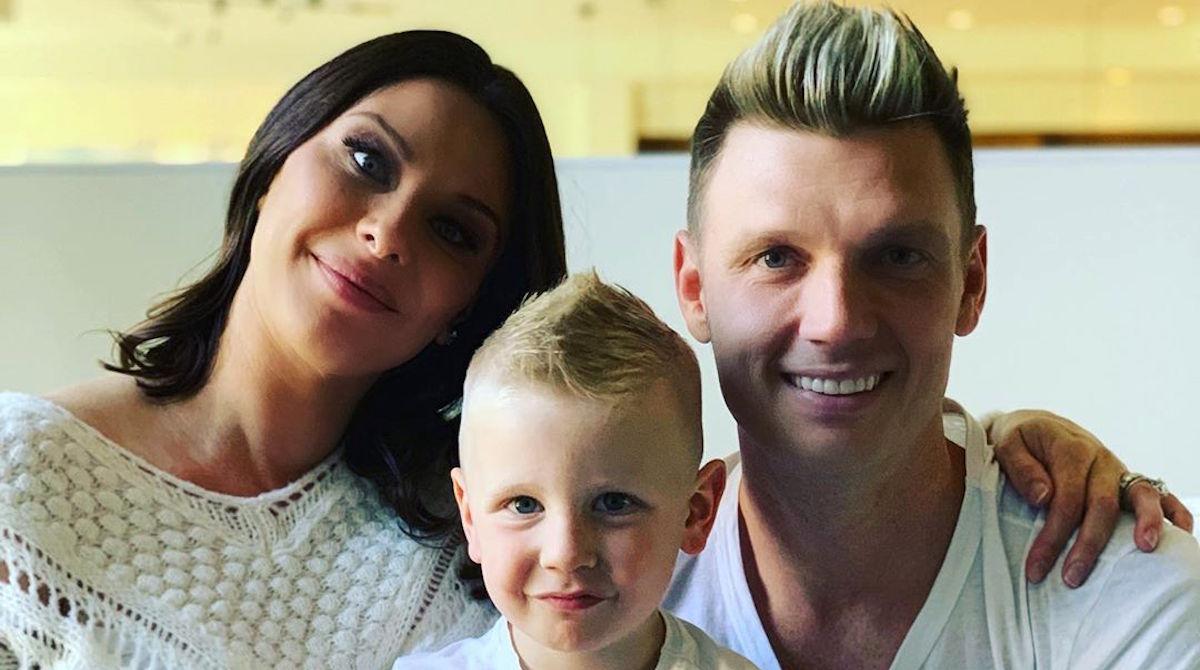 The brothers reportedly haven't seen each other in more than four years, but Nick grew concerned when, he claims, Aaron threatened to kill Nick's pregnant wife. Aaron allegedly admitted to feeling violence toward babies, and Nick and Angel both have young children. Aaron has been court ordered to stay at least 100 feet away from Angel and Nick.
Article continues below advertisement
Aaron has been open with his demons, and he went on CBS's The Doctors to discuss his battle with bipolar disorder, and his usage of marijuana and opiates.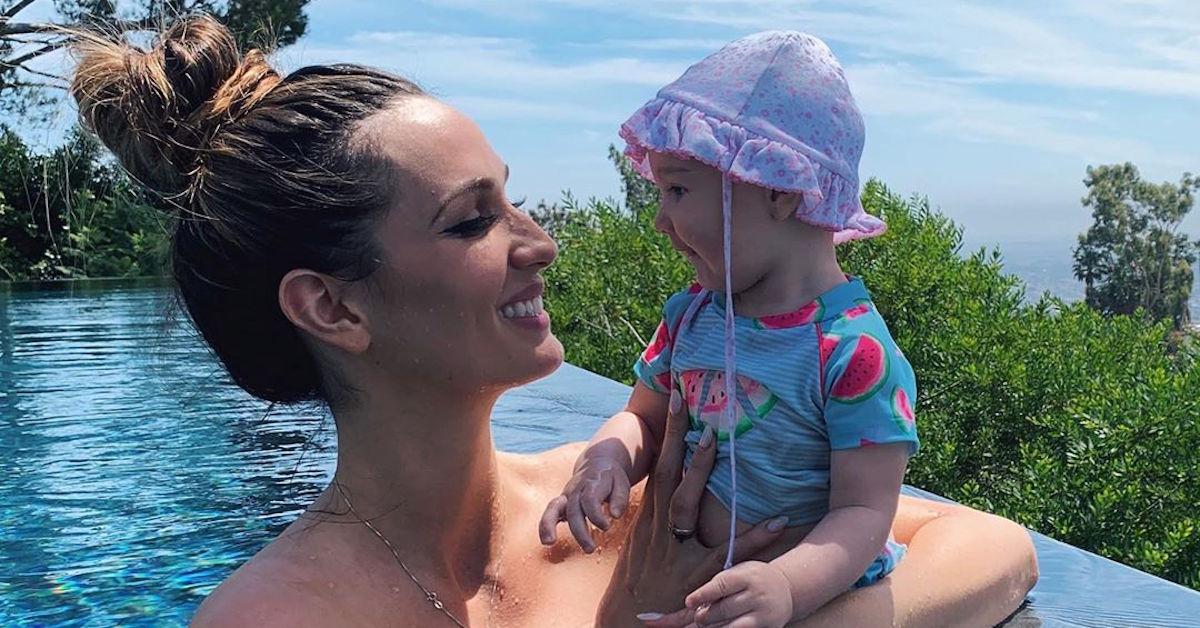 Nick and Angel have subsequently spoken out about how they care for Aaron, but that the protective orders against him were necessary for their safety. They have yet to comment on their brother's new choice of tattoo.