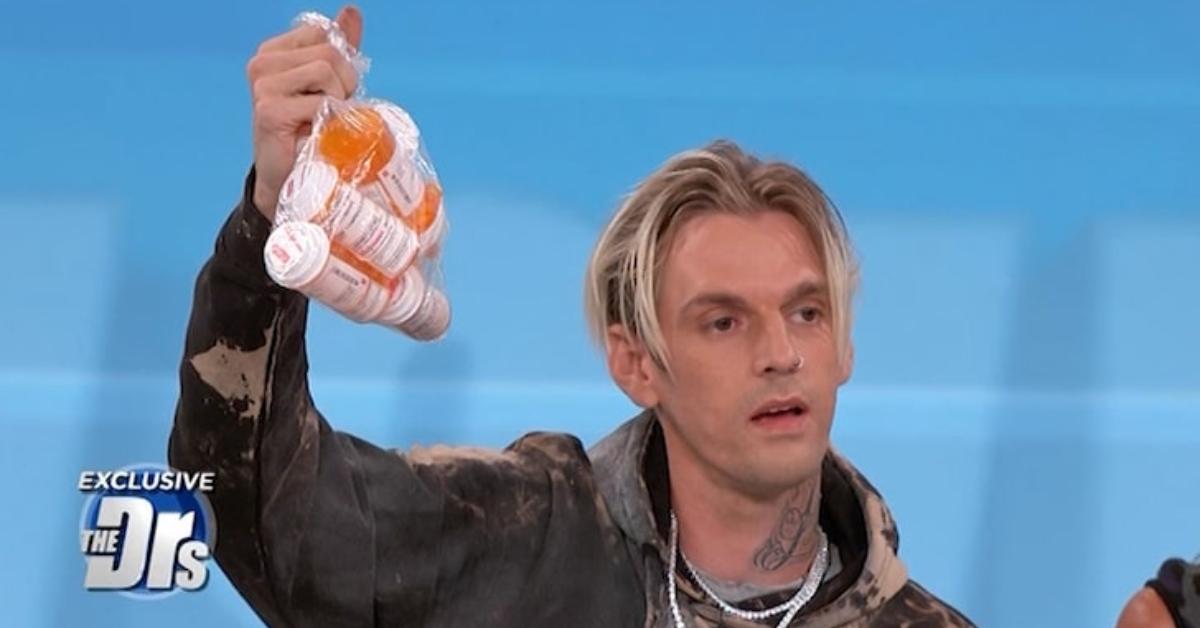 Aaron Carter Opens Up About Mental Health Diagnosis: "I Have Nothing to Hide"
In a new episode of The Doctors, former child star Aaron Carter opens up about his mental health struggles. In a clip for the upcoming two-part special, the 31-year-old singer reveals his diagnosis and the medications he's currently been prescribed.
Article continues below advertisement
"The official diagnosis is that I suffer from multiple personality disorder, schizophrenia, acute anxiety; I'm manic depressive," the "I Want Candy" singer told Dr. Travis Stork. "I'm prescribed to Xanax, Seroquel, gabapentin, hydroxyzine, trazodone, omeprazole." Aaron showed the audience the medications he's currently taking, saying, "This is my reality." Adding, "I have nothing to hide."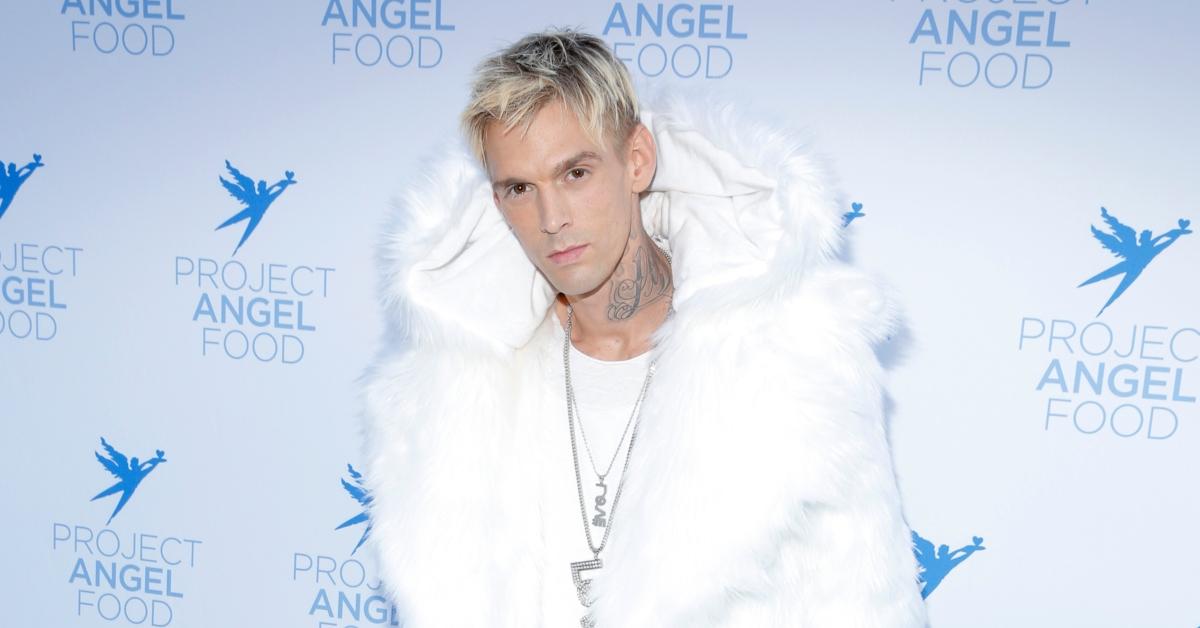 Article continues below advertisement
This is not the first time the troubled singer has been open about his struggles. Aaron has made headlines the last few years following legal troubles, ultimately coming clean about his struggles with drug addiction and overcoming an eating disorder. In 2017, Aaron even opened up to fans about his sexuality.
Singer Aaron Carter talks about his sexuality to fans.
In a 2017 Twitter post, Aaron revealed that he finds both "boys and girls attractive." He tweeted that as a teenager he was interested in both sexes. "It wasn't until I was 17 years old, after a few relationships with girls, I had an experience with a male that I had an attraction to who I also worked with and grew up with," he wrote. At the time, Billboard confirmed this tweet was the singer coming out as bisexual.
Article continues below advertisement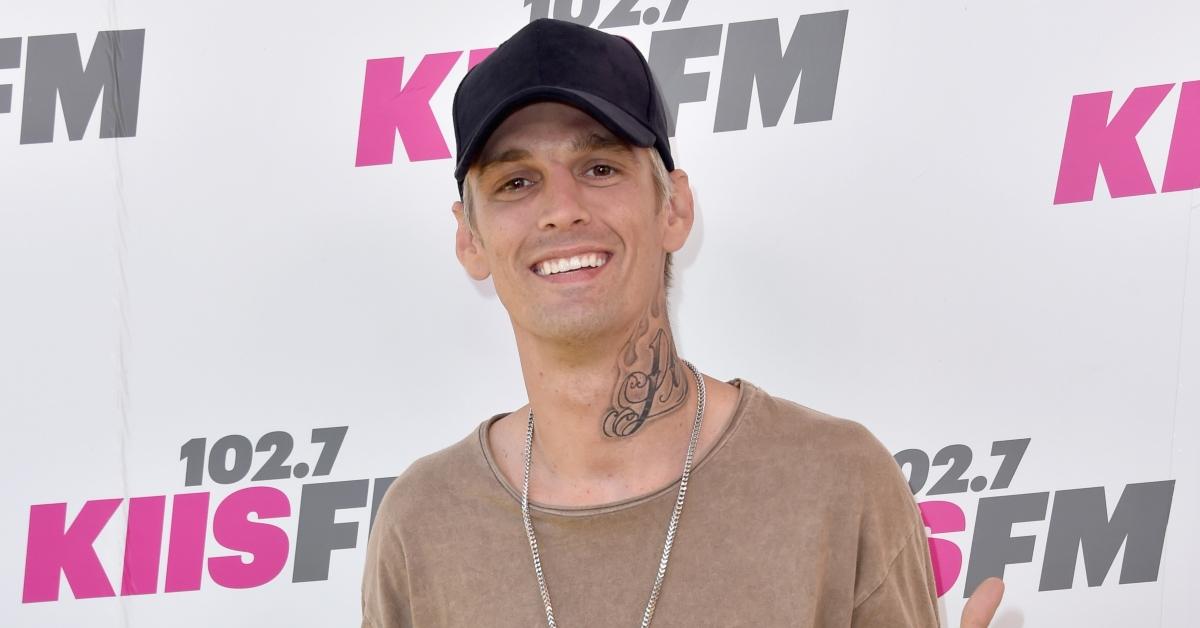 However, Aaron confessed to HollywoodLife that he ultimately "[sees himself] being with a woman and having kids."
"It was more so just a story that happened when I was like 17 with somebody. And I can find men and women attractive, but when it comes down to it, I think it was a little misconstrued," he told the outlet in March 2018. "I see myself being with a woman and having kids. I want to have a family."
Article continues below advertisement
Aaron Carter talks getting sober and recovery.
Following the death of his father, Aaron felt as if he hit "rock bottom." Splitting from his then-girlfriend Madison Parker, with a DUI arrest soon after, he dropped to a mere 115 pounds. "I started getting really stressed out about things like my relationship or the expectations people had for me, and then I just stopped eating," he told People in 2018.
Article continues below advertisement
Ultimately, he sought professional help and checked into Alo House in Malibu. "It's amazing to see what happened when I just took some time off for myself, looked around, and found ways to appreciate life," he told the outlet.
So, did Aaron stick with his recovery program? In the upcoming two-part special, the singer told Dr. Stock that he has not "taken any opioids," later backpedaling, confessing, "Oh no, no. I did. I got my teeth done, I got six crowns, so I had to take hydrocodone."
The show teased viewers with the results of Aaron's drug test. Dr. Stork claims, "Aaron tested positive…" However, fans will need to tune in to find out what drug is in his system.
Watch Aaron Carter on The Doctors in a two-part interview airing Sept. 12 and 13. (check local listings).