Mama June's House Is for Sale Amid Allegations She's on Drugs and Estranged From Her Daughters
Mama June addiction rumors are flying after she put her house on the market. Her daughters, including Honey Boo Boo, have reportedly cut her off.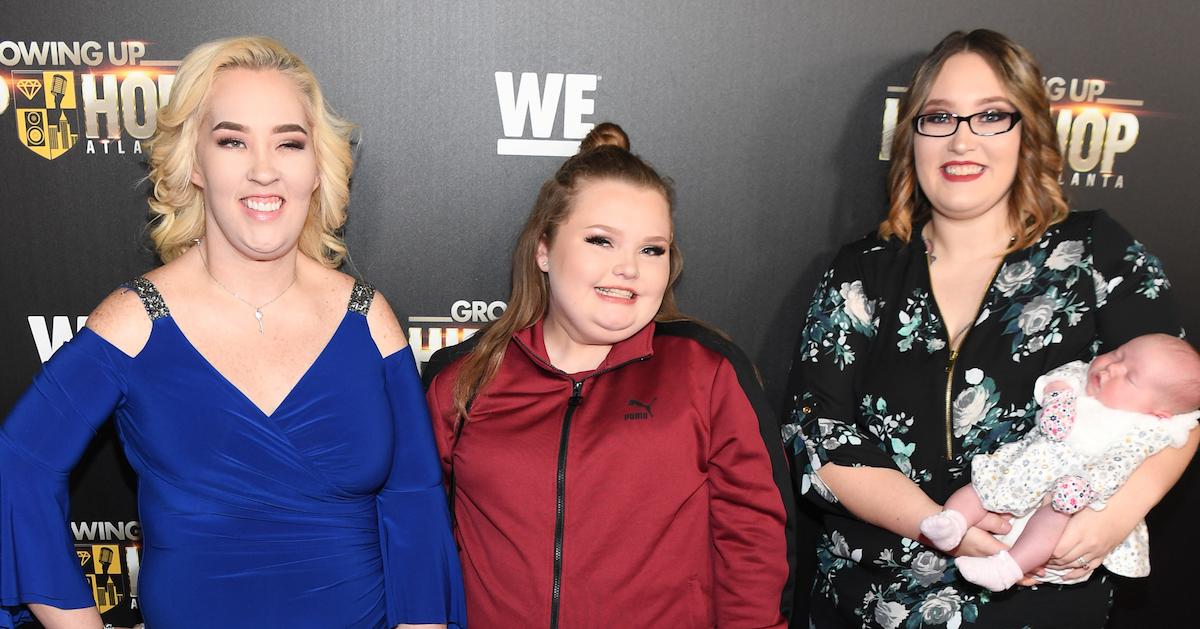 There seems to be a schism in the Here Comes Honey Boo Boo family, which was once held together by matriarch, June Shannon. The family, which includes former pageant tot Alana Thompson, shot to fame in 2012 with their hilarious TLC show, Here Comes Honey Boo Boo and again in 2017 with WE tv's Mama June: From Not to Hot.
Fans loved watching their antics, from their insistence on the deliciousness of "sketti" (which is spaghetti with ketchup on it) to June's extreme couponing obsession.
Article continues below advertisement
But the show took a dark turn when Mama June and boyfriend (and Alana's dad) Sugar Bear broke up and she reunited with an ex, who was arrested for sexually abusing one of her own daughters. However, Mama June's fall from reality TV grace had only just begun as it now appears she's in hot water again.
Mama June's house has just been listed on the market, and rumors are flying that she and her daughters are no longer speaking. Inside Mama June's addiction battles, the boyfriend she chose over her kids, and her long history with drama.
Article continues below advertisement
Why is Mama June's house for sale?
Mama June has four daughters: Anna "Chickadee," Jessica "Chubbs," Lauryn "Pumpkin," and Alana "Honey Boo Boo." They were all featured on their original TLC show, but their tight bond didn't last.
Anna spoke out about her estrangement from her mom, and Jessica only occasionally appeared on Mama June: From Hot to Not. Alana — who is still only 14 — and Lauryn appeared with their mom on her weight loss show regularly.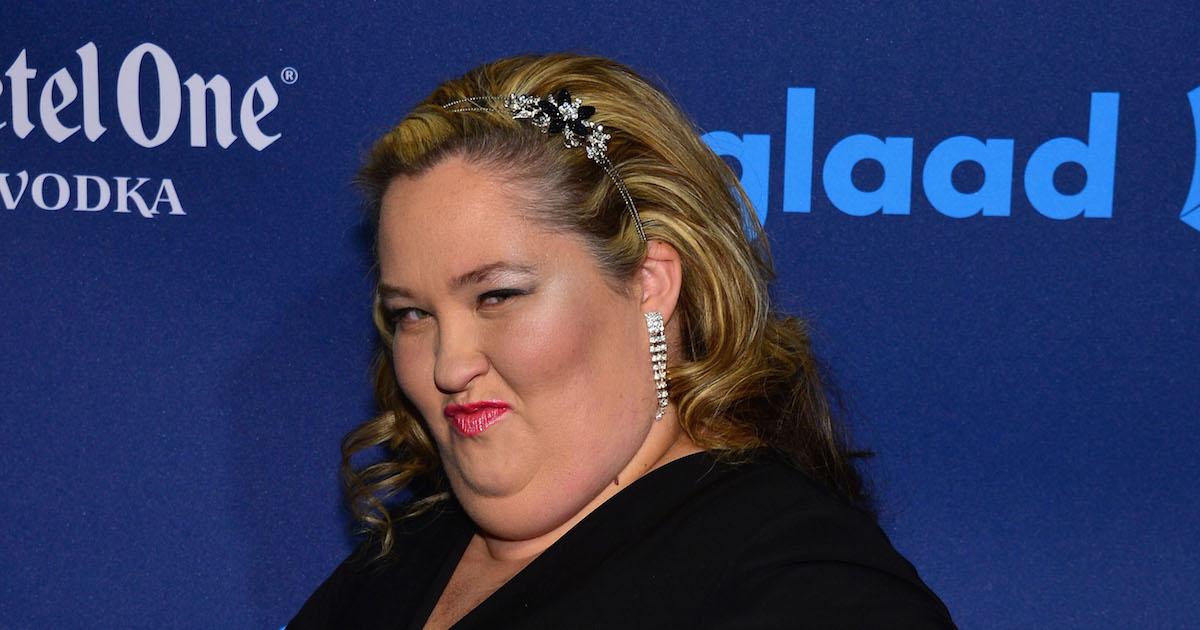 Article continues below advertisement
Season 1 of Mama June: From Not to Hot focused on her weight loss, as she got gastric bypass surgery to lose over 300 pounds in time for her ex, Sugar Bear's, wedding. Subsequent seasons of the show centered on Mama June trying to date again, and by the third season, she was dating Geno Doak, who was not liked by three of her daughters.
Mama June reportedly has a drug addiction and was arrested in 2019 on related charges.
In Season 3 of the show, Lauryn, Jessica, and Alana staged an intervention with a doctor in order to show their mom that she needed to change her behavior. The intervention resulted from Mama June's March 2019 arrest for drug paraphernalia.
Police arrested her for having a pipe and a needle, and a white substance that appeared to be cocaine was found in her car.
Article continues below advertisement
June was with Geno at the time of her arrest, and police were initially at the scene because the two were arguing, and they suspected a domestic incident was occurring. After the intervention, it was alleged that Mama June is battling a drug addiction.
Article continues below advertisement
The dramatic intervention didn't work, however, as June continued to date Geno, and she allegedly chose him over her daughters. Reports are circulating that her daughters refused to provide her with any future financial help, so June listed her Atlanta home and has plans to live with Geno in an RV.
Alana is not living with June, nor is she apparently communicating with her. Lauryn, who is 19 and has a young daughter herself, now has temporary custody of Alana.
The reality TV star is no stranger to family drama.
Sadly, this isn't the first time that Mama June has gotten into trouble for her romantic decisions. In October of 2014, Here Comes Honey Boo Boo got canceled after it was revealed that June was dating a convicted sex offender — and allowing him near her minor children.
Article continues below advertisement
Mark McDaniel and June first began seeing each other before he was arrested for child molestation in 2004. One of his victims was June's oldest daughter, Anna. June and Anna no longer speak.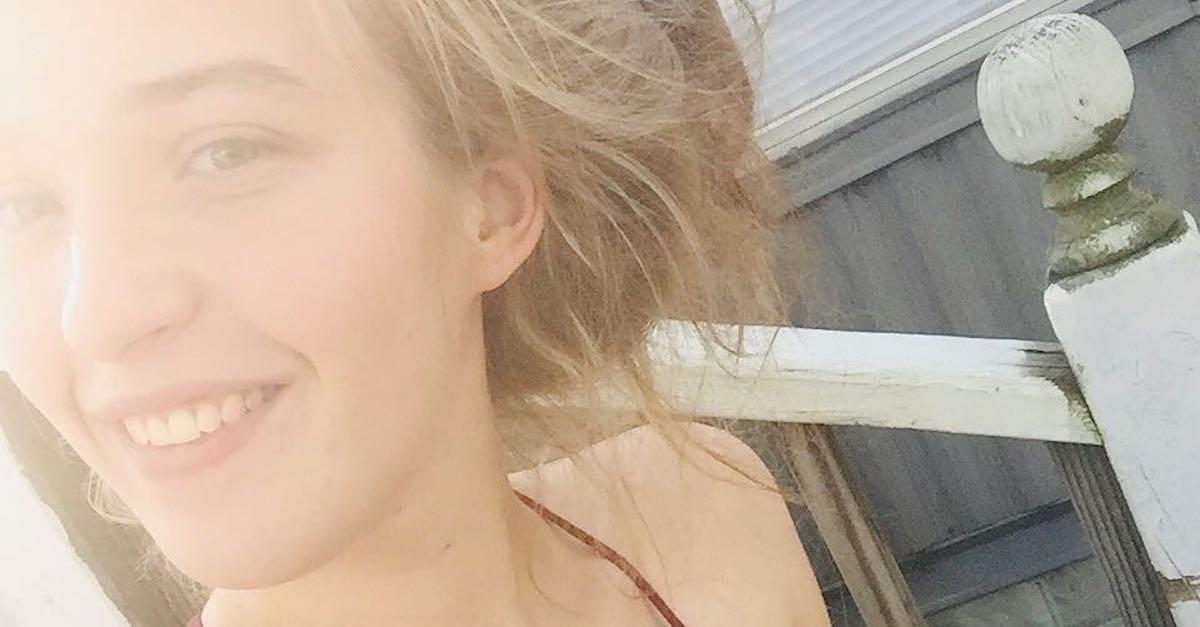 Article continues below advertisement
June attempted to deny that she was seeing Mark again, but the show had already been canceled. Anna even did several interviews to confirm that her mom was seeing him, and to detail the abuse that she suffered from Mark.
The sad reality of Mama June's life leaves the fate of her WE tv show in the air. We hope that her daughters are doing okay as their mom continues to battle her demons.