Trisha Paytas Made Some Confusing Comments About Whether or Not She's Dating Aaron Carter
Are Trisha Paytas and Aaron Carter dating? The pair posted several PDA-filled videos over Labor Day Weekend, and Trisha is now denying any romance.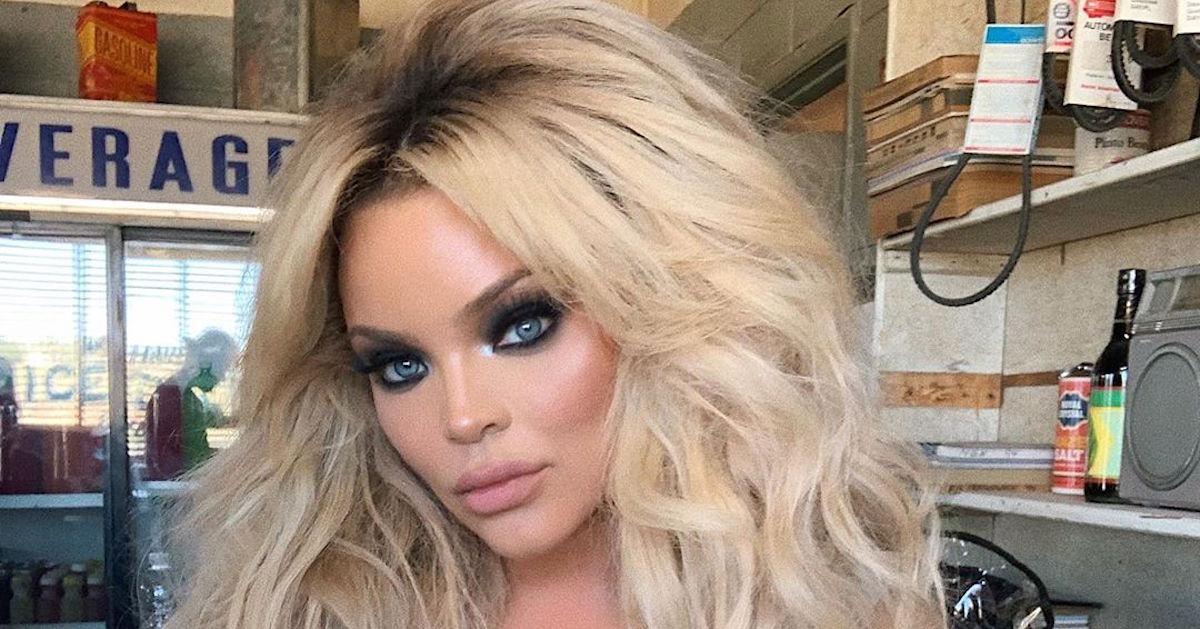 Because so many YouTuber couples are dating for fame and clickbait, we have to take any hints of a burgeoning YouTuber relationship with a grain of salt. Online media personality Trisha Paytas has made a name for herself by garnering 4.9 million subscribers on YouTube, and for her willingness to think outside the box for her (oftentimes NSFW) videos.
Article continues below advertisement
After a Labor Day Weekend video where she was seen kissing singer Aaron Carter, and a slew of flirty tweets, fans are wondering if the rumored romance is real, or if it's for views.
Are Trisha Paytas and Aaron Carter dating? The video that started it all.
Trisha posted a video called "Sunday Funday with Aaron" on Sept. 4, and it began with her promoting both her and Aaron's music tours before they ran some errands. Aaron then made a painted custom T-shirt for Trisha with his face on it. During a solo car ride, Trisha addressed the relationship speculation between her and Aaron.
Article continues below advertisement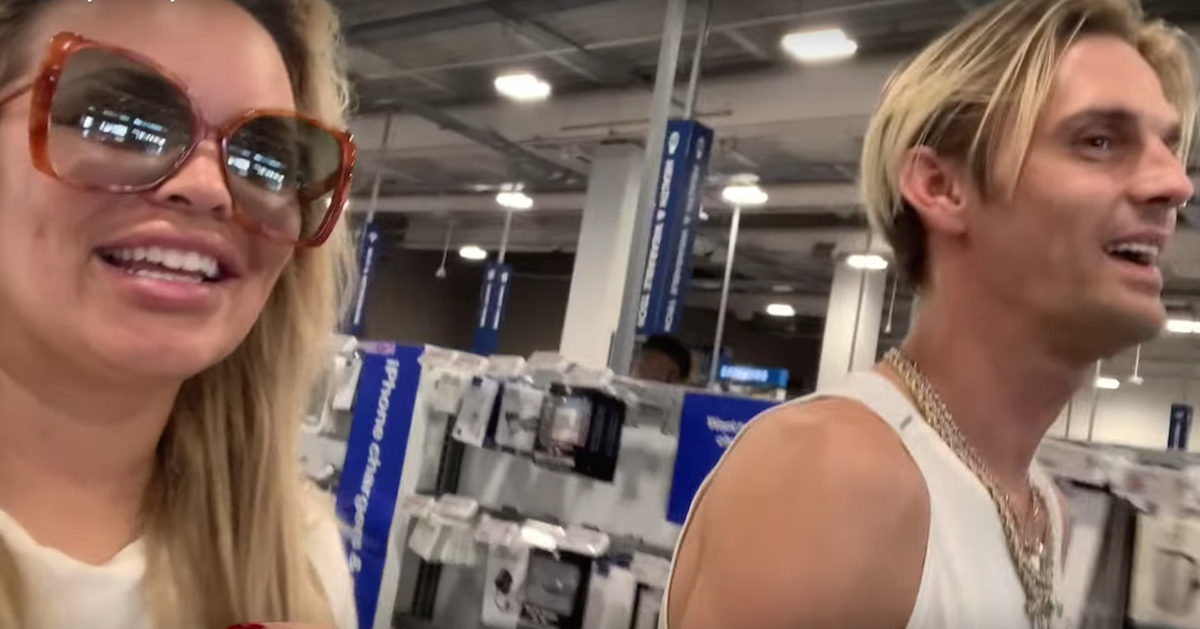 "The Aaron Carter situation," she said. "First and foremost, I freakin' love Aaron, like, so much. I really love him. I think he's a really kind guy, a really sweet guy. I think he's really misunderstood, and I think he's had a lot of problems. He's had a lot of tragedies in his life, and a lot of setbacks in his life."
Article continues below advertisement
Trisha went on to say that Aaron had called her crying about family issues a few days before she filmed the video, and that she was trying to be a supportive presence to him. She then said that it was easy to be there for him because they "did have a previous relationship" that ended on "cool terms," but that there was no remaining chemistry between them.
Article continues below advertisement
Aaron and Trisha may have been an official couple for all of a few hours.
While Trisha was filming her video over Labor Day Weekend, Aaron was also filming the pair and posting content on his Instagram stories. In one video, the couple is seen kissing while driving around. On Twitter, Aaron wrote about picking Trisha up from her house, which she responded to with the heart eye emoji. She responded to several of Aaron's other tweets with hearts.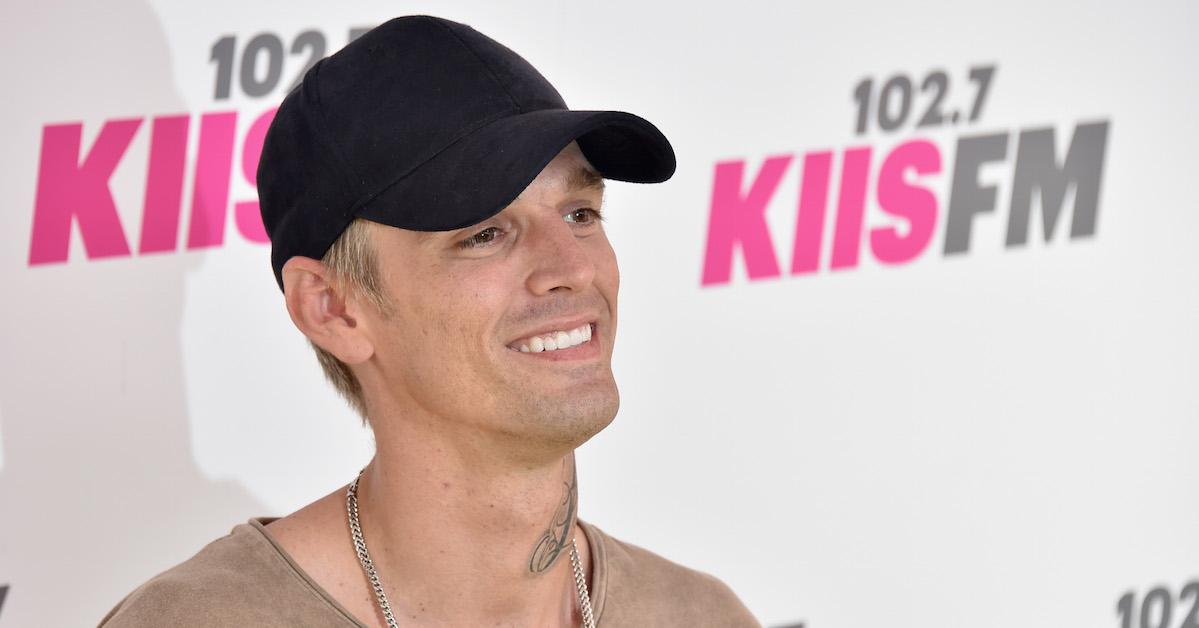 Article continues below advertisement
In the Instagram livestream on Aaron's page, the two left a candy store together and claimed that they were an official couple. In the car on the way back, a woman called Aaron's phone and Trisha picked up. After hearing what the woman on the other line had to say, Trisha accused Aaron of sleeping with someone else a few days earlier. They quickly made up and spent the rest of the day together.
On August 30, just a few days before the Sunday Funday video was filmed, Trisha tweeted explicit things about how she and Aaron had slept together. She also tweeted, "NGL [not gonna lie] but I think Aaron Carter is my soulmate. Glad we reconnected," with the engagement ring emoji.
Article continues below advertisement
She spoke about her reconnection with Aaron in her video, saying that night was when she had visited him because he was upset. She said that she fell asleep and then she had left a few hours later. The tweets suggest that they might have rekindled something, but Trisha did say that nothing happened in her video.
Aaron also addressed the speculation on his Twitter page when he wrote about how he was still single and he was "grieving a newly lost relationship." He also has referred to the relationship rumors as "promotion" for his music.
It looks like this "romance" is just another instance of clout chasing but we can't say that we're surprised...