Brooke Houts Won't Be Charged With Animal Abuse After Slapping Her Dog in Shocking Video
Where is Brooke Houts now? What she's been doing on social media and how backlash from a potential dog abuse video has affected her online presence.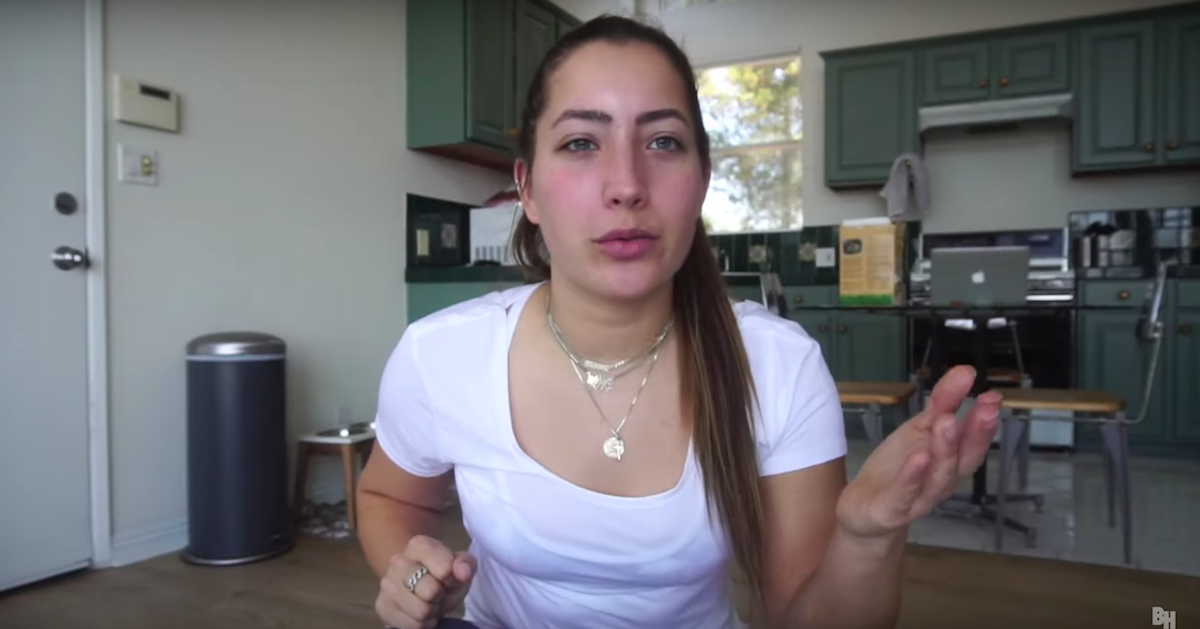 While most YouTubers who turn vlogging into a profession are no strangers to controversy, Brooke Houts is reeling from the scrutiny she recently dealt with over alleged dog abuse. The vlogger posted a video in August that has since come under tremendous fire because viewers thought that Brooke abused her Doberman puppy throughout. After a police investigation, Brooke's fate has been decided.
Article continues below advertisement
So where is Brooke Houts now? Inside the video that had fans calling for her arrest and what she's been doing to cope with the allegations against her.
Brooke was recently accused of animal abuse after she posted a shocking video. 
Brooke's YouTube channel boasts over 326,000 subscribers, and she had been posting a lot of content related to the new addition to her family: her Doberman puppy, Sphinx.
She claimed that fans were loving the dog content in the comments section of her videos, so most of her recent content pertained to her pup. But, fans said one video went too far and Brooke was soon apologizing for her behavior on Twitter.
Article continues below advertisement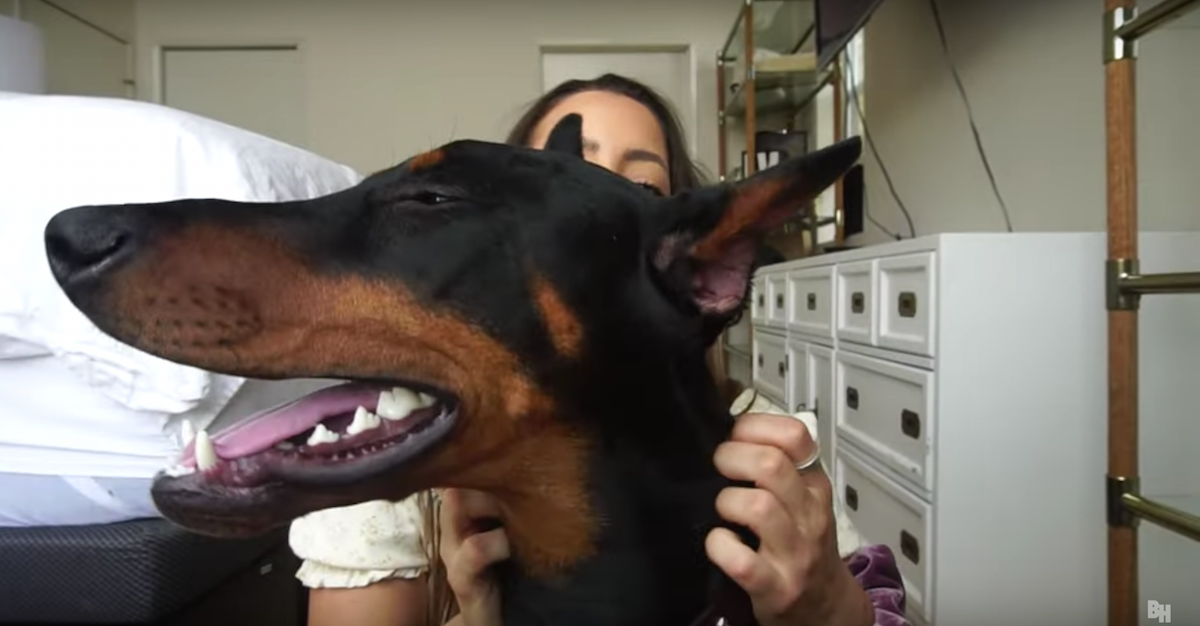 Brooke meant to post a prank video against the 11-month-old pup, where she put plastic wrap around a door for the dog to run into, but she instead accidentally posted a piece of the video that was supposed to be edited out. In the edited piece, Brooke is attempting to talk to the camera, but Sphinx keeps entering the shot.
Article continues below advertisement
Brooke is seen slapping the dog, spitting on him, and then pushing him to the ground. Though the video has since been deleted, fans caught the mistake quickly and were calling for police action. The LAPD conducted an investigation but Brooke was cleared of any charges on Sept. 4. She will be allowed to keep Sphinx, and the police claimed that there was no evidence of neglect or abuse on Brooke's part.
Where is Brooke Houts now? She has basically been offline since the incident.
Since the backlash began, Brooke turned her Instagram page from public to private, and she hasn't posted a video on YouTube since. She did issue a statement on Twitter when the controversy first began. She apologized for posting the footage and she claimed that she had been having a tough week when she filmed the video.
Article continues below advertisement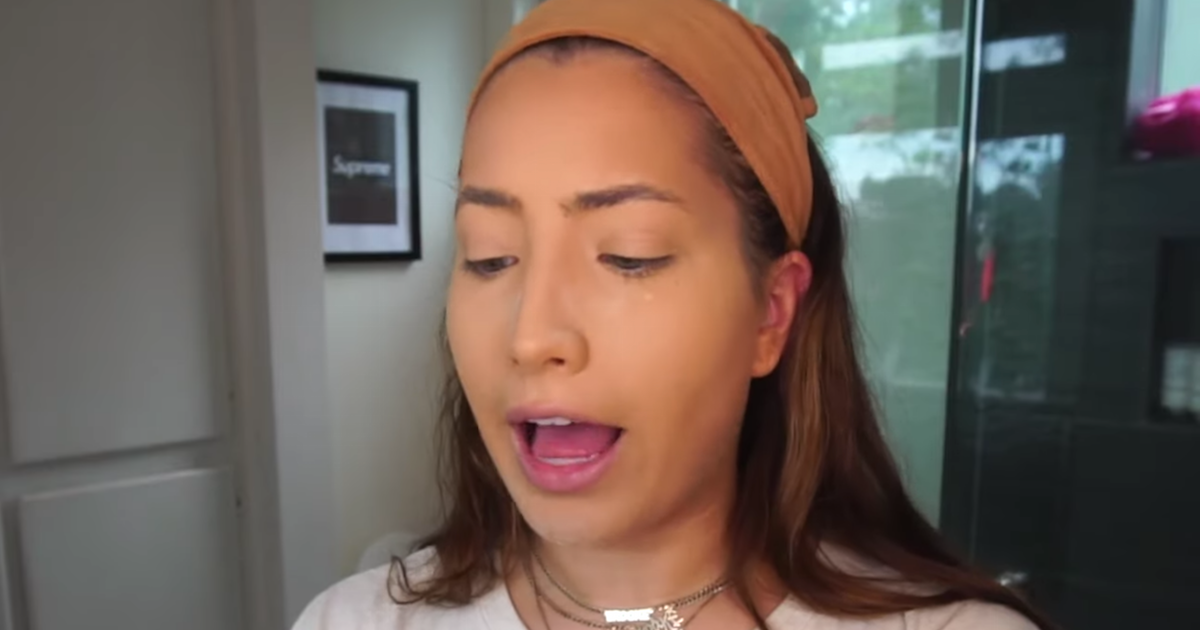 In part of her statement, Brooke wrote, "I am not going to play the 'victim card' or anything of that sort, but I do want to point out that I am rarely as upset as what was shown in the footage."
Article continues below advertisement
She went on to write, "That being said, this does NOT justify me yelling at my dog in the way that I did and I'm fully aware of that. Should I have gotten as angry as I did in the video? No. Should I have raised my voice and yelled at him? No. However, when my 75 pound Doberman is jumping up in my face with his mouth open, I do, as a dog parent, have to show him that this behavior is unacceptable."
Article continues below advertisement
Since the video was posted, Brooke has only spoken out on Twitter once after her apology. She thanked people who were "kind and understanding," and has been radio silent since. Now that Brooke is out of a police investigation, her return to YouTube and social media is more likely.
But the comments section on her last YouTube video has viewers still calling for Brooke to stop making videos and calling her "canceled." Time will tell if Brooke decides to continue her channel, or speak out more about the dog abuse allegations.