Abby Lee Miller Debuts Facelift Transformation on 'The Doctors'
Abby Lee Miller discusses her health struggles on 'The Doctors,' including Burkitt lymphoma and a paralysis complication. Now, she's got a facelift.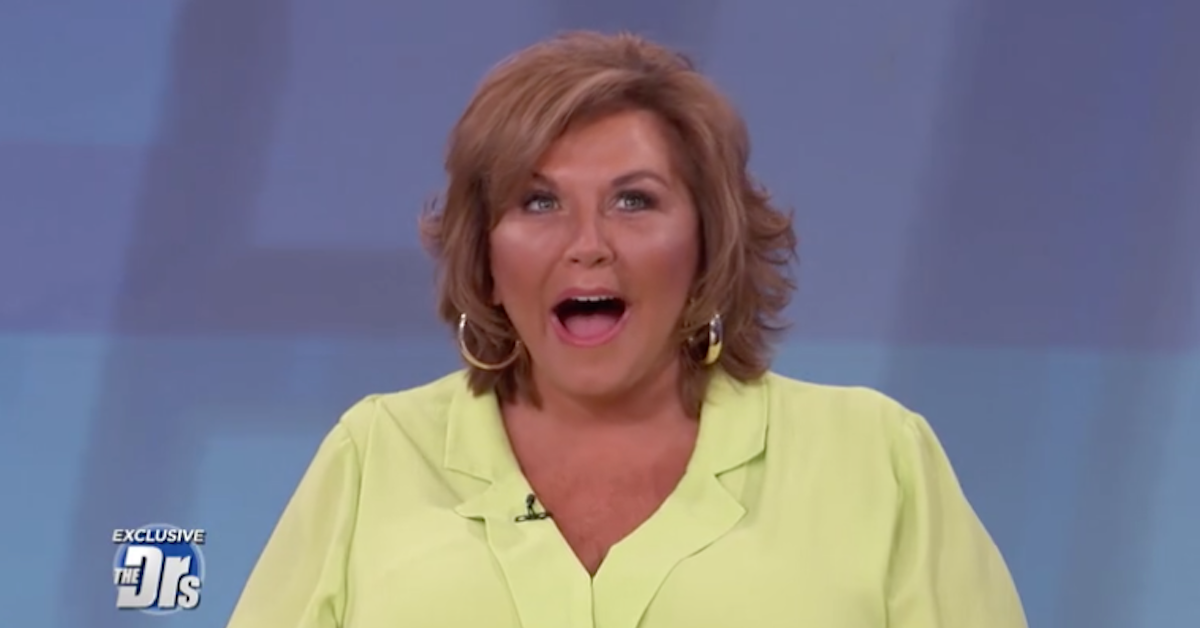 It's been quite the year for Dance Moms star Abby Lee Miller who has successfully recovered from "Burkitt Lymphoma and Paralyzation!!," she reminds Instagram followers, saying that "#covid_10's got nothing on" her.
Article continues below advertisement
The dance company owner and reality TV star was diagnosed back in April 2018 with Birkitt lymphoma, "a cancer that starts in the white blood cells and can be lethal within weeks without treatment," as Women's Health explains. "She also had to learn how to walk again after two emergency surgeries on her spine, in addition to her chemotherapy," the outlet continues.
Now, she's set to appear on The Doctors to discuss her incredible health journey and detail how what she thought was a sinus infection turned into this aggressive disease, as well as debut a facelift. "This, I did for myself!" she says on The Doctors' Instagram page. The facelift was done while Abby was fully awake. Wait, what?!
Keep reading for more about the reality star and her cosmetic procedures.
Article continues below advertisement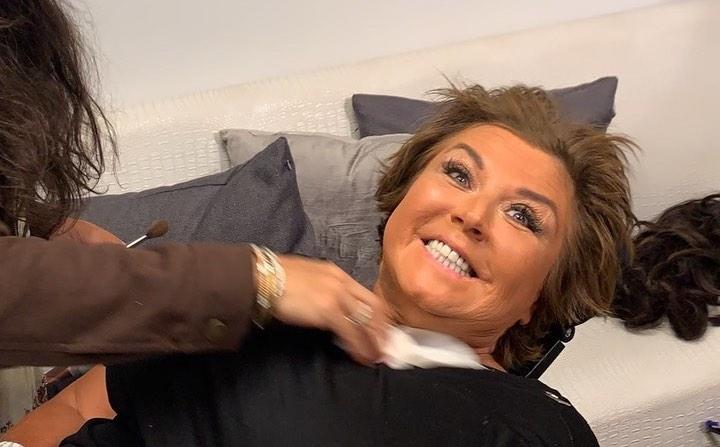 Who did Abby Lee Miller's face lift?
Dr. Simoni's facelift procedures are unique in that patients stay awake while the surgeon performs them, which was important for Abby, whose doctors didn't want her to undergo major anesthesia in light of her recent health battles.
Article continues below advertisement
In an interview with ET Online, Dr. Simoni explained "the Simoni facelift." "First of all, the patient is awake," he said. "Obviously, we make sure the patients are comfortable, we make sure we give you enough stuff that you're relaxed during the procedure. And then we kind of get them a little bit sitting up so that way I can see the face in a natural state."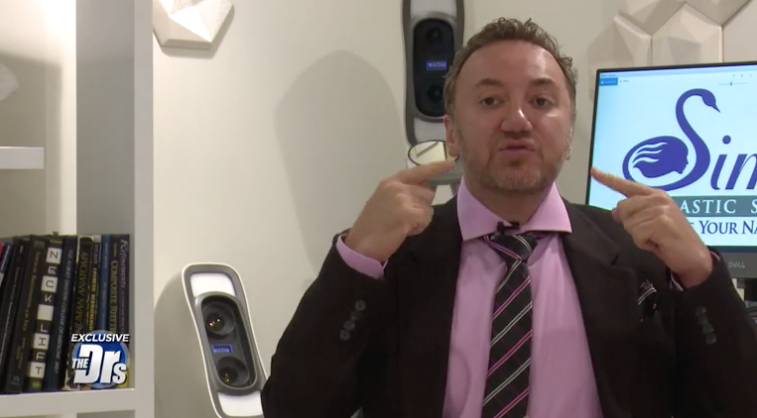 Article continues below advertisement
"So, when I lift it, I don't have to guess," he continued. "This becomes a natural facelift. So, I don't have to just pull in directions that I'm not sure of. I can see what I'm doing, patients awake, patients talk to me and they're comfortable and we finish it in two hours."
In case you're curious about the facelift or other cosmetic procedures, Dr. Payman Simoni works out of a practice in Beverly Hills.
Abby is happy with the results, but the procedure itself was "horrific."
Undergoing a surgical procedure while awake might sound like no big deal, but the experience was quite traumatizing for Abby. "I was talking to him as he was cutting my face open," she recalls to ET.
Article continues below advertisement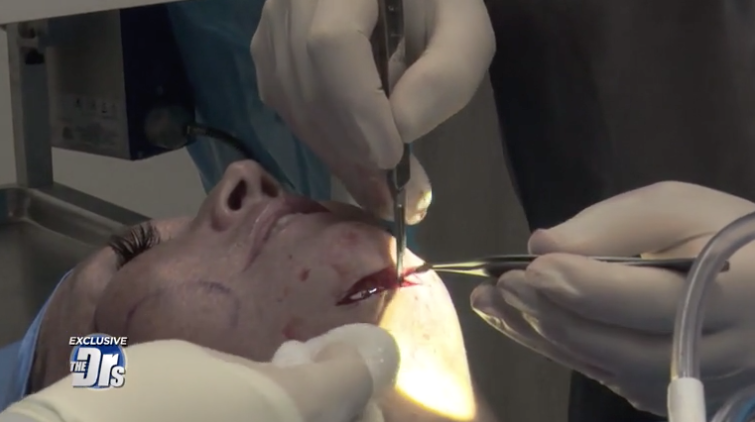 "It's horrific," she continued, adding that while the office is "beautiful" and "fabulous," the actual procedure itself was a trying one. "You go in, you feel really comfortable, they numb you up a little bit, next thing you know, you're finished."
Article continues below advertisement
Except then, Abby decided to watch a "video of the actual technique," which is to say "the cutting and the sucking the stuff out," and that left her "absolutely horrified and freaked out."
Article continues below advertisement
While Abby remembers the whole procedure, she admits she "didn't feel it." "Had I known what he was doing," she continued, "I would not have talked to him. You know, like somebody's driving the car in a snow blizzard, you don't chit chat."
Horrifying procedure aside, Abby Lee Miller is now looking great and enjoying the confidence her new facelift has instilled in her. "When I look into the mirror, and I'm doing my own makeup, it's like, 'Oh, OK.' You're working on a better surface."
Catch Abby Lee Miller on The Doctors on CBS.