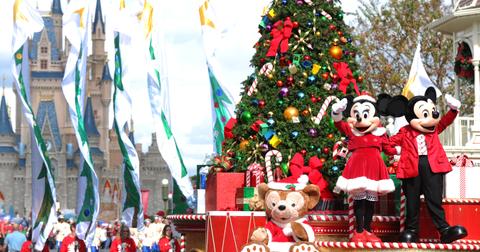 All of the ABC Holiday Specials You Need to Get You in the Christmas Spirit
By Sara Belcher

Updated
It's that time of the year again — and what better way to celebrate the holidays than with some good old-fashioned Christmas specials? Good thing ABC has you covered this year.
ABC Christmas specials you won't want to miss:
Just like every year, the network puts on a series of specials leading up to Christmas to give you some holiday cheer. Here are all of the specials to look out for this year.
1. 'The Great Christmas Light Flight': Dec. 2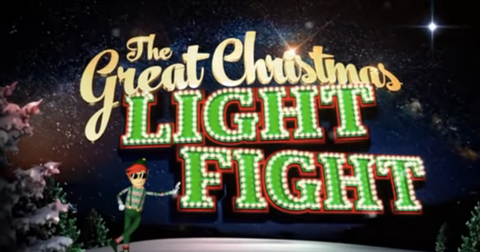 Everyone's favorite decorating competition is back. Dec. 2 is the season premiere of this show, with a new episode each week leading up to Christmas. In each of these hour-long episodes, four families will compete to have the best-decorated house for a prize of $50,000 and the Light Flight trophy. The show premieres at 8 p.m.
2. 'Olaf's Frozen Adventure': Dec. 12
The most lovable snowman from arguably one of the best Disney movies comes at you this holiday season with a new adventure. Partnered with Sven, Olaf goes on an adventure to find the best traditions ever to bring home to Anna and Elsa, who haven't celebrated Christmas in years. What will this duo bring home for the sisters for their "first Christmas in forever"? Tune in at 8 p.m.
3. 'Toy Story That Time Forgot': Dec. 12
Your favorite Toy Story characters are back for a post-Christmas play-date, where they navigate troubles with the hot new toys on the block. You can catch this special at 8:30 p.m., just after Olaf's Frozen Adventure.
4. 'The Great American Baking Show: Holiday Edition': Dec. 12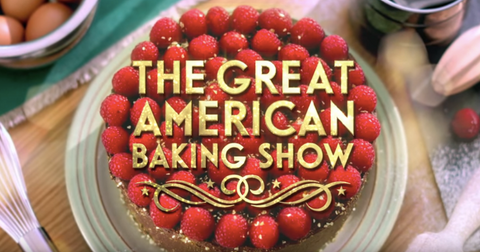 Catch the season premiere of the holiday special of everyone's favorite American baking show. In this season, contestants go toe-to-toe to produce the best holiday goodies. Inspired by The Great British Baking Show, see who gets crowned the "America's Best Amateur Baker" this holiday season. The first episode premieres at 9 p.m.
5. 'Shrek the Halls': Dec. 17
Believe it or not, Shrek is not someone who really enjoys the holidays. In this half-hour special, watch as he tries to get into the holiday spirit for the sake of Fiona and his kids. This special starts at 9:30 p.m.
6. 'Disney Prep & Landing': Dec. 19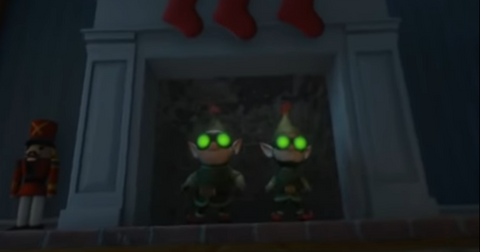 Brought to you by Walt Disney Animation Studios, an elf named Wayne, who is part of an elite unit of elves known as Prep & Landing, doesn't get the promotion he's hoping for. Instead, he and another elf named Lanny end up on an unexpected mission to guide Santa and his crew of reindeer through a Christmas Eve snowstorm. Can he do it? Disney Prep & Landing airs at 8 p.m.
7. 'Disney Prep & Landing 2: Naughty vs. Nice': Dec. 19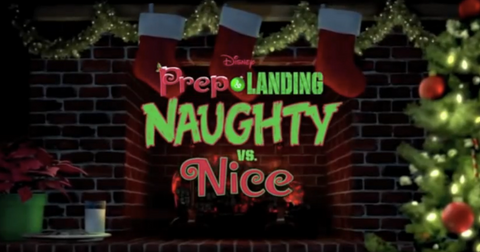 If you enjoyed the first Disney Prep & Landing, you'll have to tune in for the sequel immediately after it. Wayne and Lanny are back, and this time, they're trying to retrieve some top-secret technology from a Naughty Kid in an effort to save Christmas. Can they do it? This sequel airs at 8:30 p.m.
8. 'Disney Parks Magical Christmas Day Parade': Dec. 25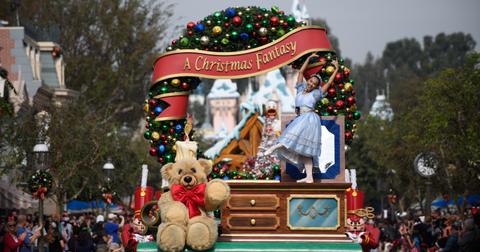 In a finale for the holiday season, tune in to the annual Christmas morning tradition. Filmed at both the Walt Disney World Resort in Orlando, Fla. and Disneyland Resorts in California, tune in to see some of your favorite Disney characters take a walk down Main Street USA, as well as some celebrity performances and appearances. The parade starts at 10 a.m.