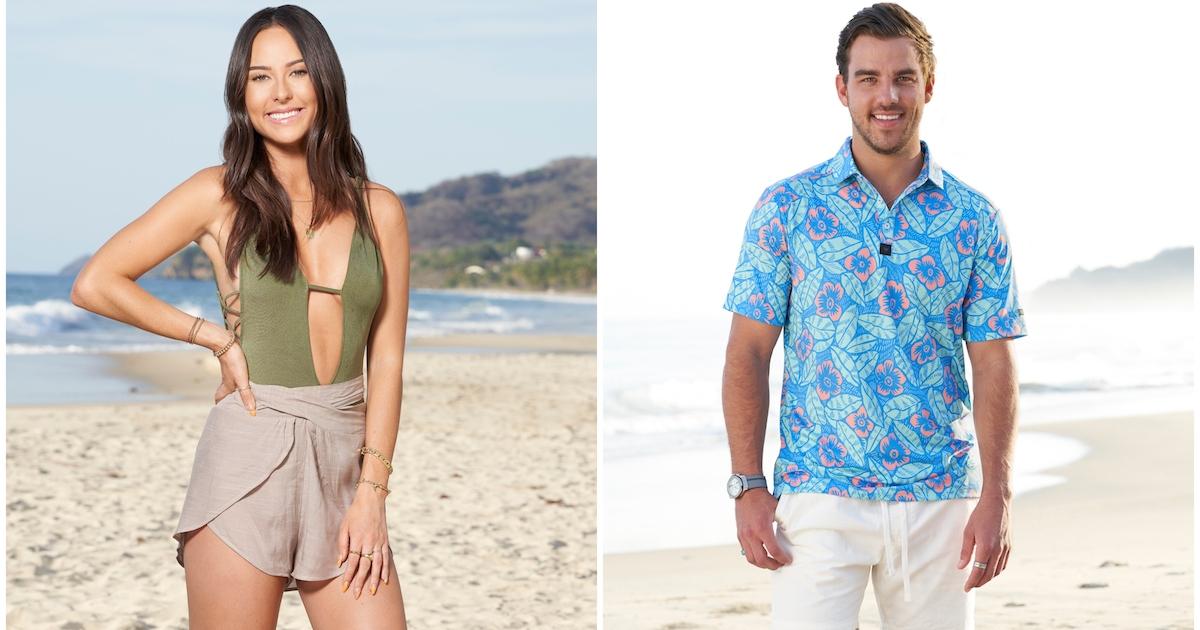 What's in Store for Abigail and Noah on 'Bachelor in Paradise' Season 7?
By Shannon Raphael

Aug. 23 2021, Published 3:36 p.m. ET
SPOILER Alert: This article contains potential spoilers for Bachelor in Paradise Season 7.
While the entire purpose of Bachelor in Paradise is for cast-offs from The Bachelor and The Bachelorette to find love with each other, the Season 7 premiere included an unprecedented amount of Night 1 makeouts and couplings.
Article continues below advertisement
First, there was Tahzjuan Hawkins and Tre Cooper's steamy post-uncle discussion kiss, which was followed by Mari Pepin and (a still naked) Kenny Braasch's daybed smooch. Viewers also got to see Grocery Joe Amiable and Serena Pitt's PDA after dissecting their 12-year age difference, Connor Brennan and Maurissa Gunn's lip lock, and Tammy Ly and Aaron Clancy's snog. Connections certainly formed throughout the first day of the show.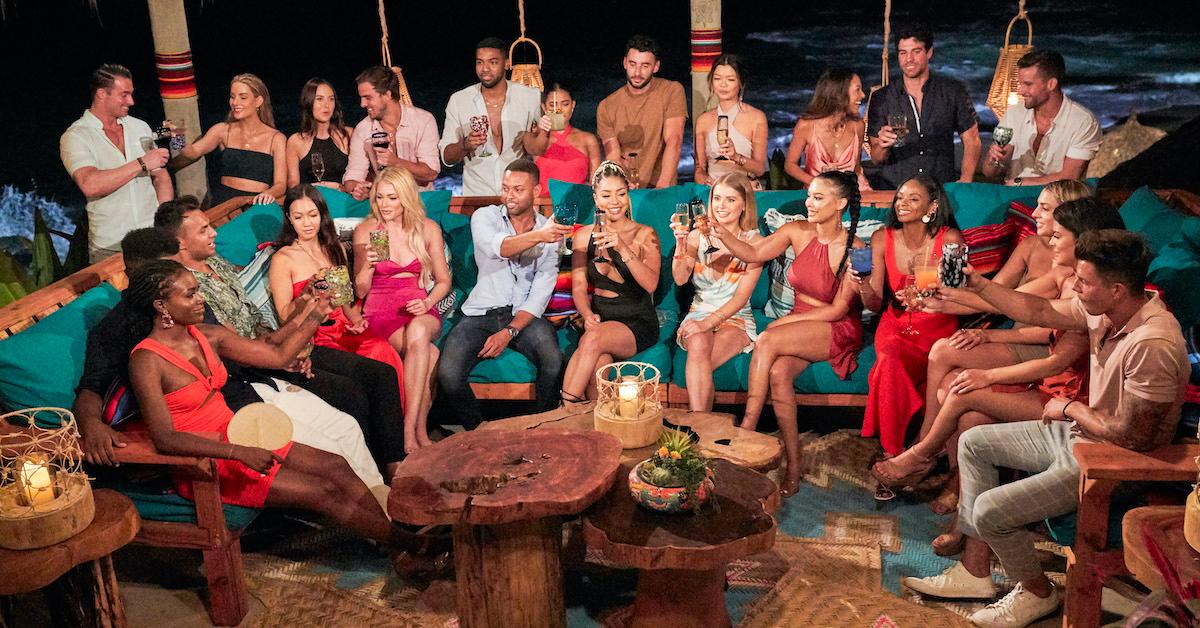 Article continues below advertisement
Though there was a lot for viewers to look at and take in during the premiere, the burgeoning relationship between Abigail Heringer and Noah Erb became the central focus of the episode.
Abigail was a fan favorite on Matt James' season of The Bachelor, while Noah and his mustache were slightly polarizing on Clare/Tayshia's season of The Bachelorette.
The pair had the first date of the season, and they also shared a sweet kiss — but do they stay together throughout the entire season?
Abigail and Noah went on the first date of the season on 'Bachelor in Paradise.'
In addition to being the first person to arrive in Paradise, Abigail had the distinction of getting the only date card of the premiere. She selected Noah, who had expressed an interest in her from the start.
"Abigail, I like because I'm a nurse," Noah told guest host David Spade before he joined the group. "I used to do clinicals with kids that were deaf, and I think it's powerful. She's been through adversity. It's not really a disability to her, and I think that speaks a lot about a person."
Article continues below advertisement
Abigail, who was looking for a "spark" with one of the guys, noted that Noah was "cute and funny." After Noah pulled Abigail for a one-on-one chat, the two connected.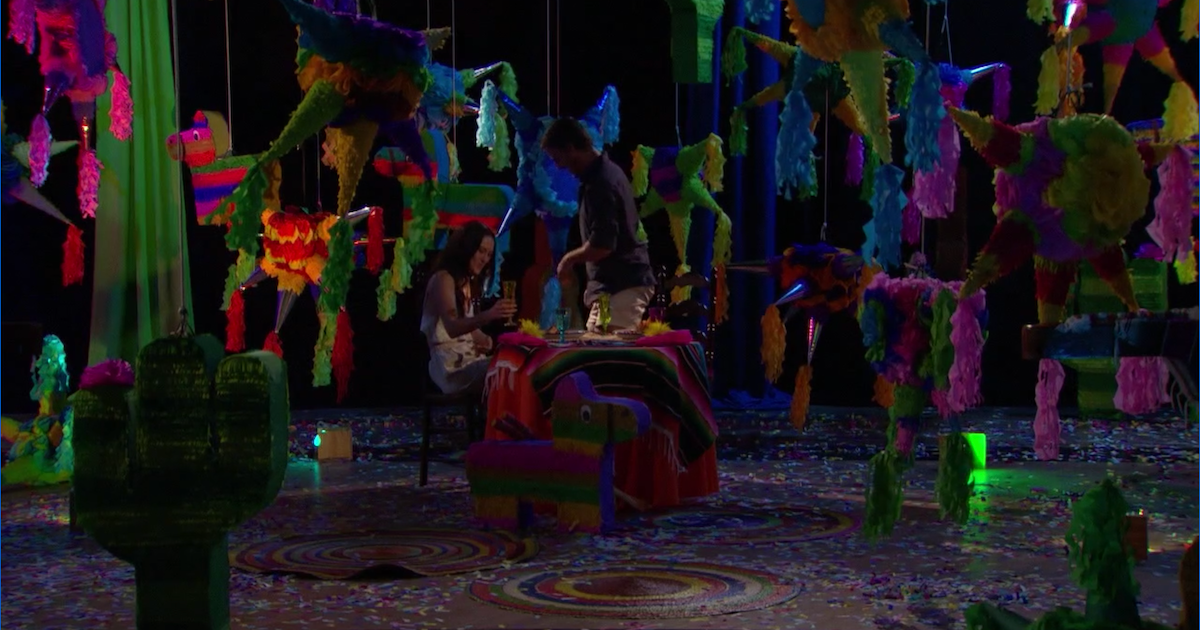 Article continues below advertisement
During their date, Abigail shared that she had a tendency to put guys in the friendzone, and that she had gotten comfortable with being single. Noah wanted to make sure that he made his romantic intentions clear, so he kissed the 26-year-old while they were breaking piñatas on the date.
Noah said that his date was "wife material," and that he could see himself getting engaged to her. Does that end up happening?
Do Noah and Abigail get engaged on 'Bachelor in Paradise' Season 7? SPOILERS.
According to the unconfirmed spoiler site Reality Steve, Abigail and Noah are not one of the couples to get engaged at the end of the season. Per the website, Noah and Abigail become a strong "it" couple early on, but they break up before the overnight date portion of the show. It is unclear at this time why the two will break up, or if anything has changed between them after filming.
Article continues below advertisement
It is important to note that these spoilers won't be corroborated until later on in the show.
While Noah and Abigail are currently winning fans over as the couple to watch, it doesn't seem like these two are in it for the long haul.
Bachelor in Paradise airs on Mondays and Tuesdays at 8 p.m. ET on ABC.