The Accent Challenge on TikTok Might Be the Best (and Funniest) One Yet
What is the Accent Challenge on TikTok? Millions of users are getting in on the fun, which involves comparing two accents against one another.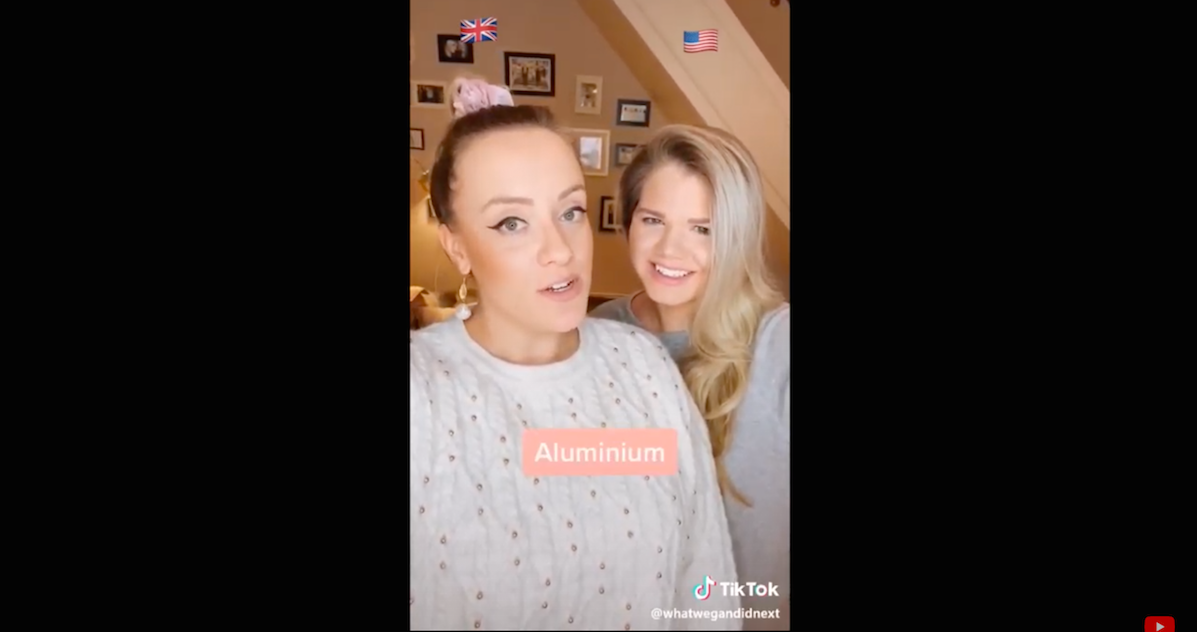 Whether you scroll through TikTok when you're bored or you're constantly refreshing your feed and the "For You Page" to catch up on the latest content from your favorite creators, there's no denying that TikTok challenges can be both addicting and wildly entertaining.
While the Renegade Challenge, the "Say So" Challenge, and the Naked Challenge have all gone viral in recent months, there's one new type of video that is going viral with its simplicity.
Article continues below advertisement
The Accent Challenge is the newest craze on TikTok — and users are having their fair share of fun by posting videos of them and a family member comparing how words are said with different accents and languages.
What is the Accent Challenge on TikTok? Read on to find out what the challenge entails, and to see some of the most hysterical videos.
Article continues below advertisement
What is the Accent Challenge on TikTok?
The premise of the Accent Challenge is simple and can easily be done during quarantine, or even through a duet on the app. The videos generally center around two people, and they each put an emoji of the flag representing the country from which the accent is from.
Then, one participant begins by saying a word that would be pronounced differently with an accent. Popular words to kick off the challenge include "aluminum," "tomato," "squirrel."
Many who have made the accent videos have written the words out as the users speak them.
The videos have garnered more than 200 million views on the app, and people are really having fun making them. A lot of people who got thousands of views on their videos have made "Part 2" content.
Article continues below advertisement
While some use the challenge to highlight how various accents pronounce words differently, others use it to show how words with the same meaning are interchanged based on where you are from. For example, in an Australia vs. United States accent video, the American user called summer shoes "flip flops," while the Australian participant referred to them as "thongs."
Article continues below advertisement
The accent challenge doesn't even have to take place between people from multiple countries — regional accents work just as well too (and are sometimes even funnier).
There's a solo version of the Accent Challenge on TikTok too.
While the comparison videos between people with vastly different accents are going viral on TikTok, there's also a version that can be done with just one person. If you want to participate in the challenge but everyone in your house has the same accent, then you can still join in by doing the following:
Many users are instead posting lists of words on pieces of looseleaf and reading through them with their accents.
Article continues below advertisement
While some are taking this challenge seriously, others are using it as an opportunity to make fun of stereotypes about where they are from.
One Southerner posted a TikTok of the name "Dolly Parton." Instead of saying her name, she instead said "god."
If you decide to participate in the accent challenge— whether it's with another person or by yourself — just be sure to add a hashtag so people can see your take on the viral video challenge.