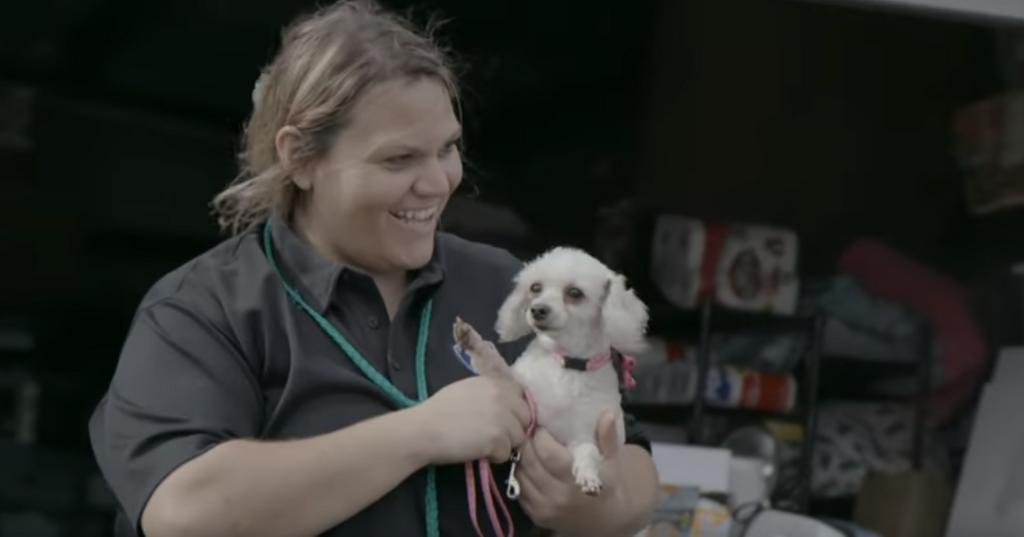 Accountant Quits Job to Bring Animal Shelter's Kill Rate From 100 Percent to 0
Kayla Denney, an accountant who quit her job as an accountant to lead the City of Taft Animal Control Department has been awarded $35,000 by The Petco Foundation for managing to bring the city's shelter kill rate down from 100% to 0.
Article continues below advertisement
According to Denise Hitt, Taft's city manager, before Denney arrived the shelter had a tiny budget and no electricity. Every Wednesday, the staff would euthanize all the animals brought in over the prior week.
"The animals looked sad, the building looked sad, so I decided we were going to make a change," Hitt said.
Together with Chief of Police John Cornish, the two set about trying to transform the shelter into a no-kill facility. That's when they found Denney, an accountant who was willing to quit her job to make the dream a reality.
Denney managed to get the local community to donate over 800 boxes of supplies, and in the first five months that she was in charge, not a single animal was euthanized.
Article continues below advertisement
She's also managed to rally a team of volunteers who make sure that the animals get plenty of playtimes.
Denney told KZTV she started in November of 2018. As of Nov. 1, 2019, she said the department has saved 565 dogs and cats in Taft.
Article continues below advertisement
Denney received the $35,000 from The Petco Foundation, which aims to support "pet adoption and lifesaving efforts." All that money is going to go back into the shelter.
"It's an older shelter and its run down," Denney told KZTV. ""We got lights thanks to a donor who put in electricity for us, but I want indoor outdoor kennels with a guillotine in between so when it's raining we can put them inside."
"We want an area where they can have meet and greet out in the field and somewhere, they can have grass time rather than just cement time."
Article continues below advertisement
Unsurprisingly, people have been incredibly supportive of Denney's efforts."
"We need more people like Kayla round the world to stop animal cruelty and killing," one user wrote. "Such a lovely story and heart touching wish you all the best and thank you for saving and caring for these loving animals."
While another added: "Awesome story! More shelters could be like that if they really tried! We need more people like Kayla to run all shelters!"
And one user concluded: "Amazing story. Congrats Kayla!"