Ace Frehley and Paul Stanley Seem to Have Serious Beef With One Another
Why is it that Ace Frehley and Paul Stanley have beef? The two previously worked together as members of KISS, but what happened between them?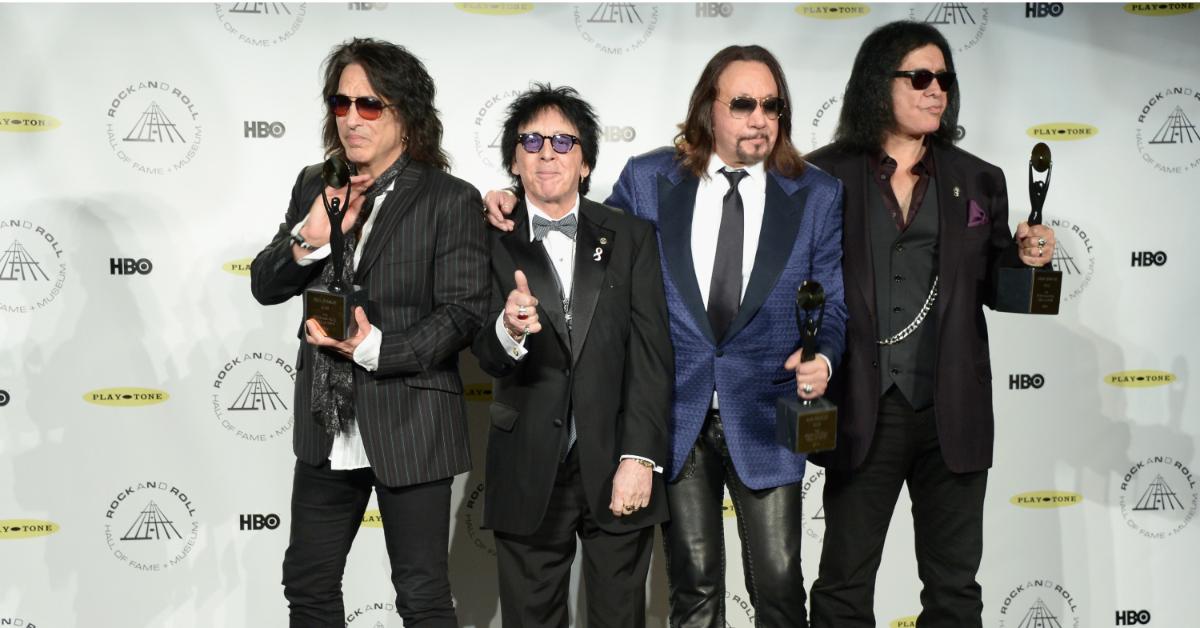 It goes without saying, both visually and musically, that KISS is one of the most iconic rock groups of the 20th century. The glammed-out artists drew in millions of fans worldwide through hit tracks such as "Beth," "Hard Luck Woman," and "Detroit Rock City." Its original lineup, which consisted of Gene Simmons, Paul Stanley, Ace Frehley and Peter Criss, spurred a definitive moment in rock and roll history, one that solidified their place within it for the foreseeable future.
Article continues below advertisement
Despite working together on one of the most impactful rock groups ever, not all of the original KISS members are on the best of terms. Case-in-point: the beef that Ace Frehley has with Paul Stanley. So, what's going on between the former friends and collaborators?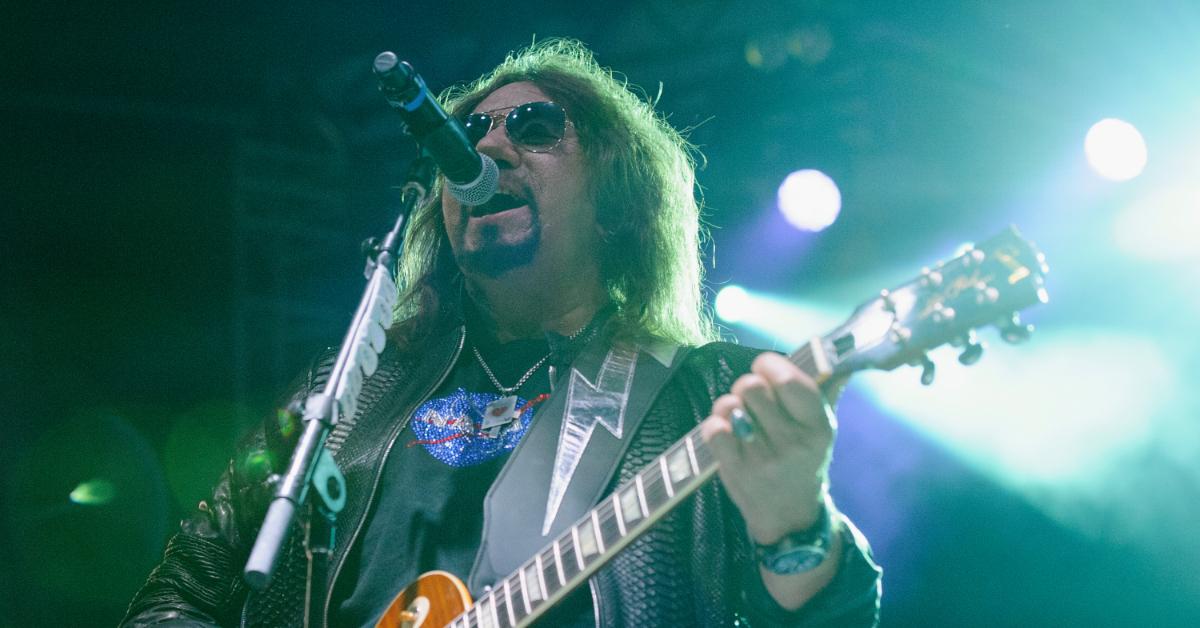 Article continues below advertisement
What's going on with the beef between Ace Frehley and Paul Stanley?
Although the two musicians were once frequent collaborators, it seems as though that has dissolved into bitter feelings in the modern day. The genesis of Ace and Paul's most recent spat seems to be over comments that Paul made during an interview with Howard Stern regarding his refusal to perform with the other original members of KISS during the group's 2014 induction ceremony into the Rock and Roll Hall of Fame.
"They were demanding, quite honestly, that we play with the two original guys," Paul told Howard. "Peter [Criss] and Ace [Frehley], and at this point, that would be demeaning to the band, and also would give some people confusion. 'Cause if you saw people on stage who looked like Kiss but sounded like that, maybe we should be called Piss."
Article continues below advertisement
On March 29, 2023, Ace appeared on SiriusXM's Trunk Nation With Eddie Trunk and responded to Paul's comments as well as the "Piss" moniker. He threatened to release 120 pages of "dirt" on Paul and Gene if the former didn't apologize for what he told Howard. Well, in a follow-up interview, Ace said that Paul reached out and it went far from ideal.
Article continues below advertisement
Ace told Eddie Trunk, "Yes he did, not long after the show was over," in reference to Paul calling. However, he added, "I was blindsided by the phone call because I saw his name come up on my cell phone and I spoke to him 100 different times on that number — and that can be verified by Verizon, who is my cell phone carrier — I figured he was calling me maybe to apologize or at least explain why he said that."
Paul was apparently angered by the whole situation, as Ace recalled. "Maybe he meant it more toward Peter than me. Instead of an apology, I got a 5-second phone call, 'F--- you Ace, I'm not going to apologize' and hung up. He wasn't even man enough to give me a rebuttal and explain why I'm so upset or anything like that. And if you look for your email messages that I sent you, I did screen-grabs from Verizon ... it's the same day as our interview and it says 5 seconds."
Article continues below advertisement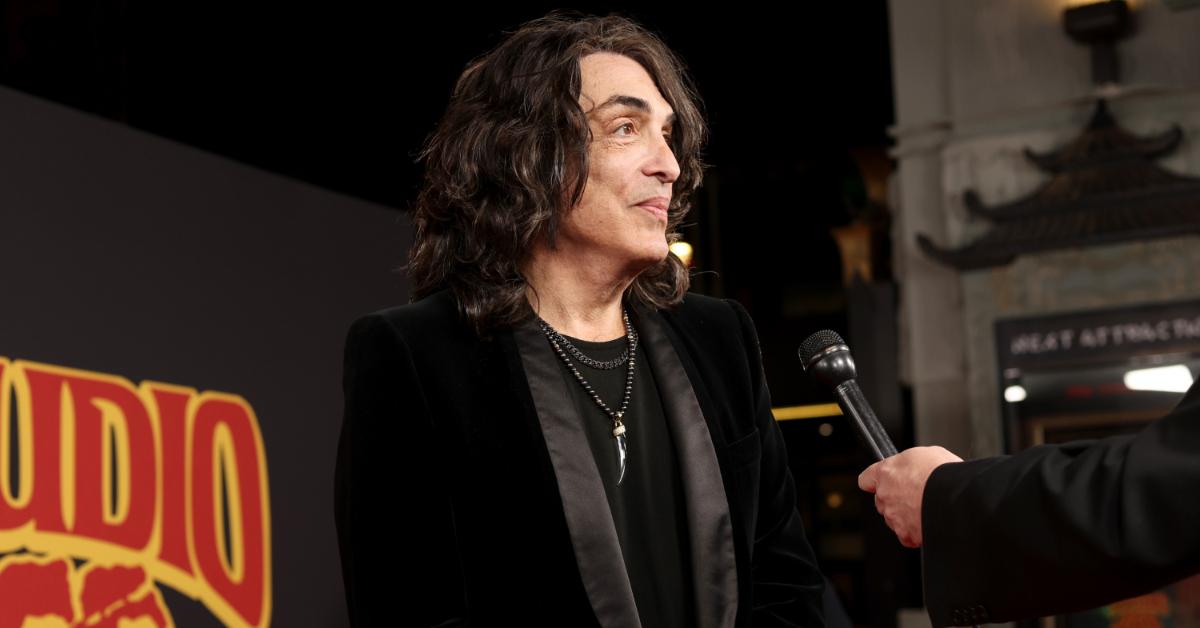 Ace Frehley said that he has been in contact with KISS manager Doc McGhee.
"I've been in touch with Doc for at least three or four times between our last interview and today," Ace explained to Eddie. "And the earliest I texted him was today because I was hoping Paul had enough sense to ... you know what? I would've been happy if Paul just called me one on one like a man and apologized. That would've sufficed, but after cursing me out on the phone the gloves are off."
On if he actually plans to release the alleged "dirt" he has on his former bandmates, he said, "I came to the realization that I don't even have to bring up anything that I have hidden away in my attorney's safe deposit box. I can just talk about things that they've said about me in black and white. They can't come after me after that because they said it — it's in black and white."
As of the time of writing, it seems as though the issues between the rockers will remain unresolved.