Gene Simmons Is Making KISStory Yet Again, This Time as a Painter: "I'm Untrained — I Just Doodled" (EXCLUSIVE)
Fans worldwide know Gene Simmons thanks to his role as a frontman of the band KISS, but few are aware of the fact that he is also a passionate artist.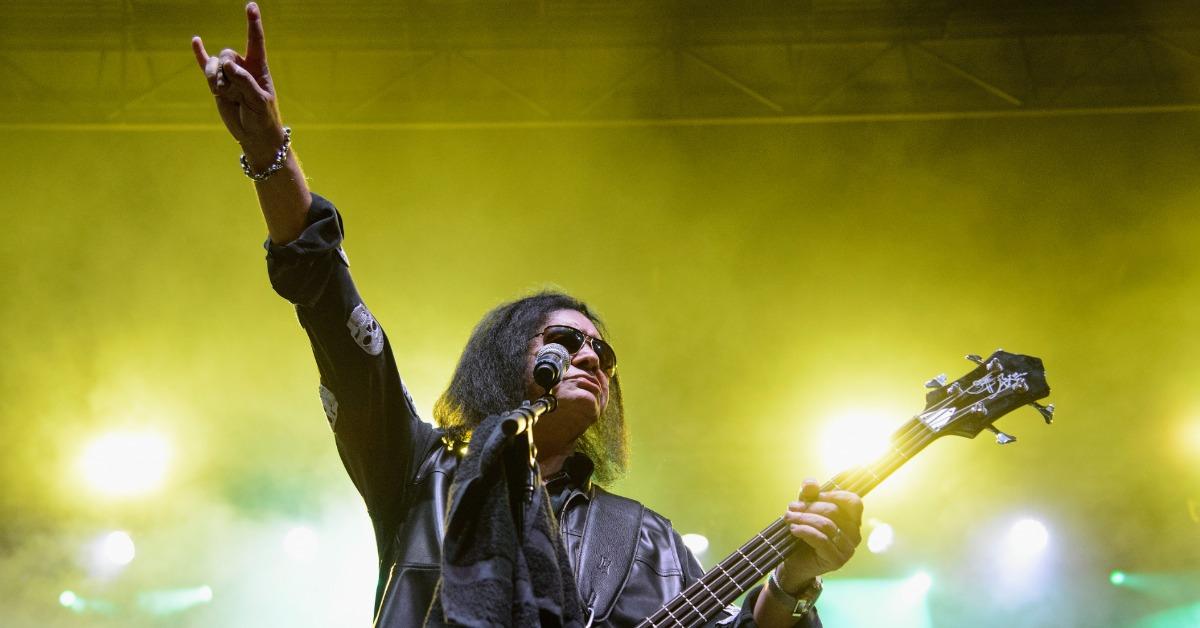 Through a multi-decade career spanning a variety of creative and business-related pursuits, Gene Simmons has interjected himself into the cultural zeitgeist in more ways than one. Whether it be as a frontman of the band KISS, working in the magazine industry, or through one of his countless other ventures, Gene, in his own words, reflected that "everything I did as a kid became a reality and successful."
Article continues below advertisement
Now, his latest venture into the art world — something he has had an affinity for since he was a young boy — is poised to take his career in another remarkable direction. This move is one that is wholly dictated by unabridged personal expression.
In an exclusive interview with Distractify, Gene discussed the impact that painting and art as a whole have had on him; his experiences with one of the greatest pop artists of all time, Andy Warhol; as well as how he's exploring that same passion today.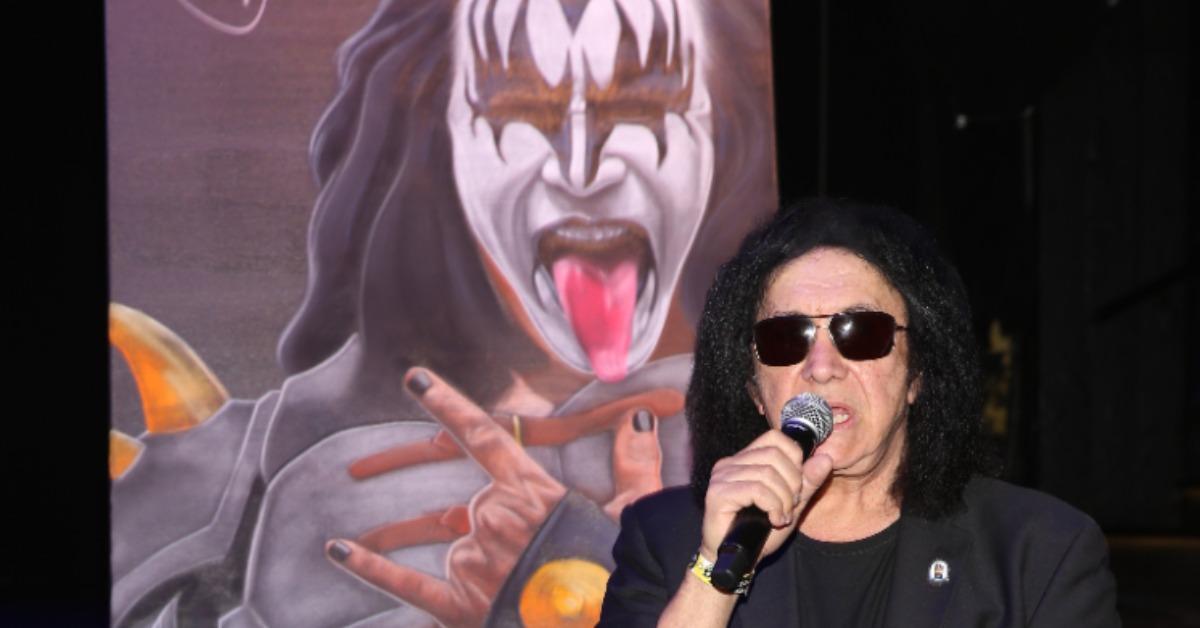 Article continues below advertisement
For Gene Simmons, art was a creative pastime that he never thought would translate into any genuine public interest.
When Gene and his mother, Flóra Klein, emigrated from Israel to the U.S. in 1958, he "couldn't believe" what he saw in terms of the over-the-top nature of American culture. "Everything was huge," he recalled. "The buildings were enormous, the people were big, the sandwiches were big, and I hadn't seen television, never heard of it!"
Indeed, coming from a nation that was still struggling to establish itself meant that he hadn't had access to radio or television prior to crossing over to America.
Gene's difficult childhood in Israel led him to a genuine curiosity in visual arts when he and his mother finally made it to their new home. "When I came to America I just gorged on all of that," he said. "People were flying through the air, they were wearing costumes and doing amazing things. So, it was America itself that attributed to opening my imagination." It was around that time that the sights and sounds of the nation began truly inspiring him in a way fans might not know him for — his art.
Article continues below advertisement
"So I started doodling at a really early age and kept all my drawings," Gene explained, adding, "I didn't think anybody would care. I'm untrained — I just doodled!"
Although Gene may have put his affinity for art to the side for some time after his childhood, he decidedly took up a profound interest in another art form — music — which led to the formulation of his legendary band KISS with Paul Stanley. Nonetheless, he always remained close to the pursuit and respected those who did it.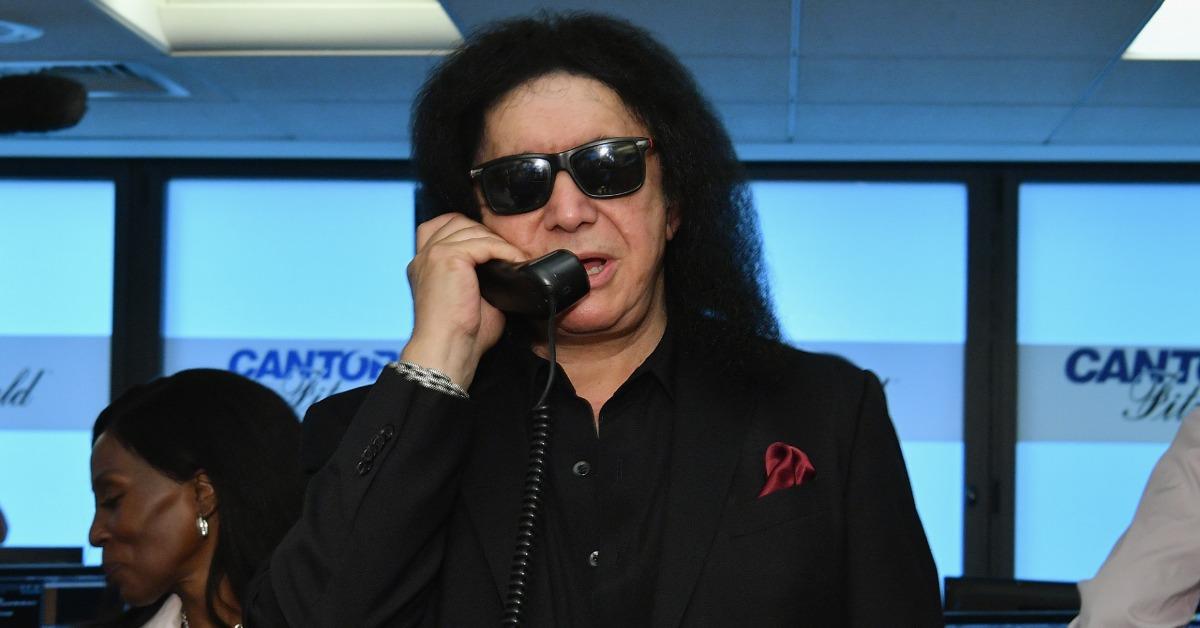 Article continues below advertisement
Gene's time in Andy Warhol's studio helped him understand what he liked and didn't like about the creative process.
One of the many famous faces Gene crossed paths with in his life was Andy Warhol, whose process helped shape a better understanding of art as a whole in the rock star's head. "Andy Warhol, who I knew, we used to hang together at Studio 54 and all that. He had never taken a photo, never painted or done anything [at the time] but became a very successful artist. So, I make the point that training doesn't always prepare you for success," he noted.
During their time in Andy's studio after that, Gene watched as the famed artist painted "like a movie director, where he would tell other people, 'Give me a little more red, give me a little more of this or that.'"
Although he appreciates Warhol and all of his work, the rock star admitted that his process of creating art later in life was much different: "Nobody touches my canvases, nobody touches my paintbrushes or garden utensils."
Article continues below advertisement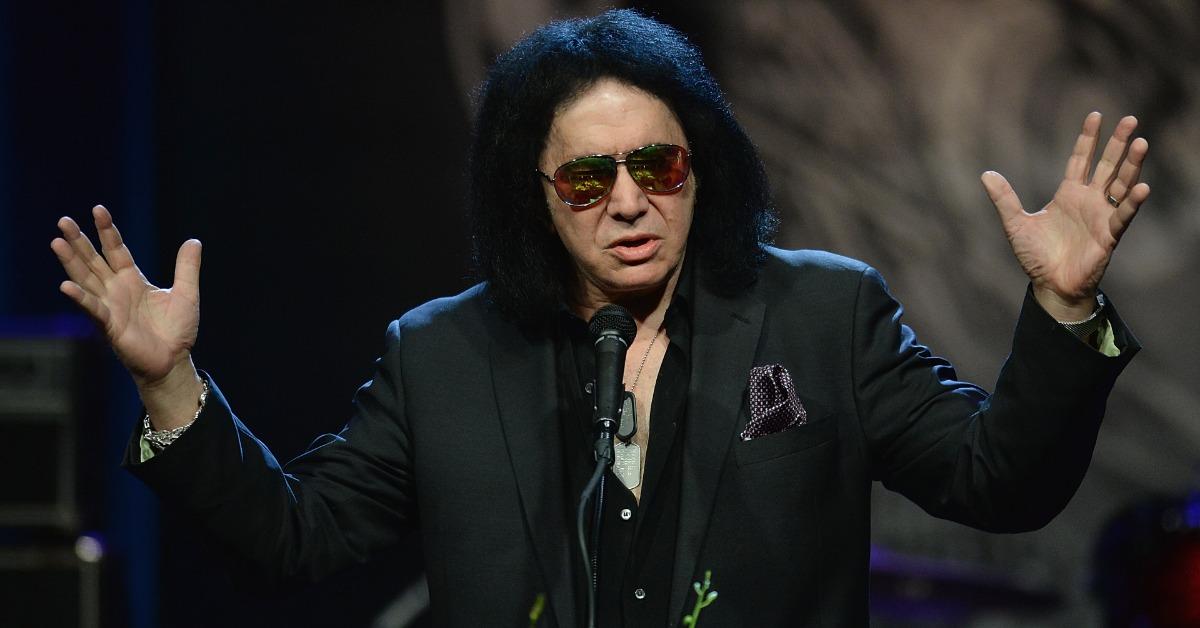 Nowadays, after reaffirming his love for painting during the COVID-19 pandemic, Gene is gearing up to host his own art show.
The dormancy didn't last, however, and Gene recalled that quarantining during the COVID-19 pandemic reawakened his love for painting, spurring him to order "huge canvases, eight feet wide, four feet tall."
When approached by gallery director Nicholas Leone about the work he did during that time, Gene was shocked at the level of interest he had. "'You really think it's good?'" he asked Nicholas, who suggested they host a gallery show at the Venetian hotel in Las Vegas to showcase it.
That put in motion Gene's latest venture, a show scheduled for Oct. 14–16, 2021 at the Venetian. It is set to include a broad variety of his artwork, ranging from sketches to small- and large-format paintings. To top it all off, a few lucky fans will have the opportunity to bid on and own Gene's work for themselves.
"Whatever it is that was created, I created by myself, so if people like it, that's great," Gene said, excited to fully share his lesser-known passion with the world.