Guns N' Roses Drops "ABSUЯD," First New Song Since 2008
What does Axl Rose look like today? Learn more about the singer and his new work with Guns N' Roses.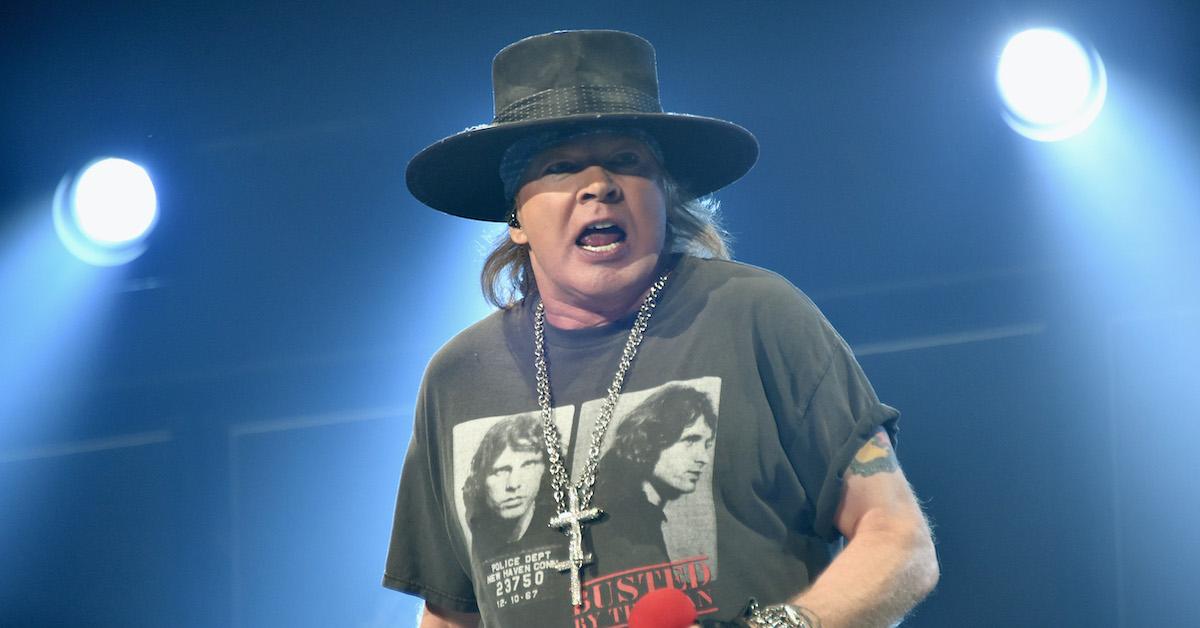 Oh, sweet child o' mine, we have good news: Guns N' Roses released the single "ABSUЯD," their first new song in more than a decade, on Thursday, Aug. 5.
(The band doesn't appear in the YouTube video, but you can see what lead singer Axl Rose looks like today in a video clip below.)
According to Pitchfork, "ABSUЯD" is the first song Guns N' Roses has released since the 2008 release of their latest album, "Chinese Democracy."
Article continues below advertisement
In fact, the track is actually a rework of "Silkworms," an unreleased song from the hard rock band's "Chinese Democracy" sessions.
Guns N' Roses performed "ABSUЯD" at Fenway Park in Boston, Mass., on Tuesday, Aug. 3, per Rolling Stone. "Some of you might have heard this under another name, but this is really kind of absurd to try this," Axl said, introducing the track.
The lyrics are ABSUЯD-ly explicit.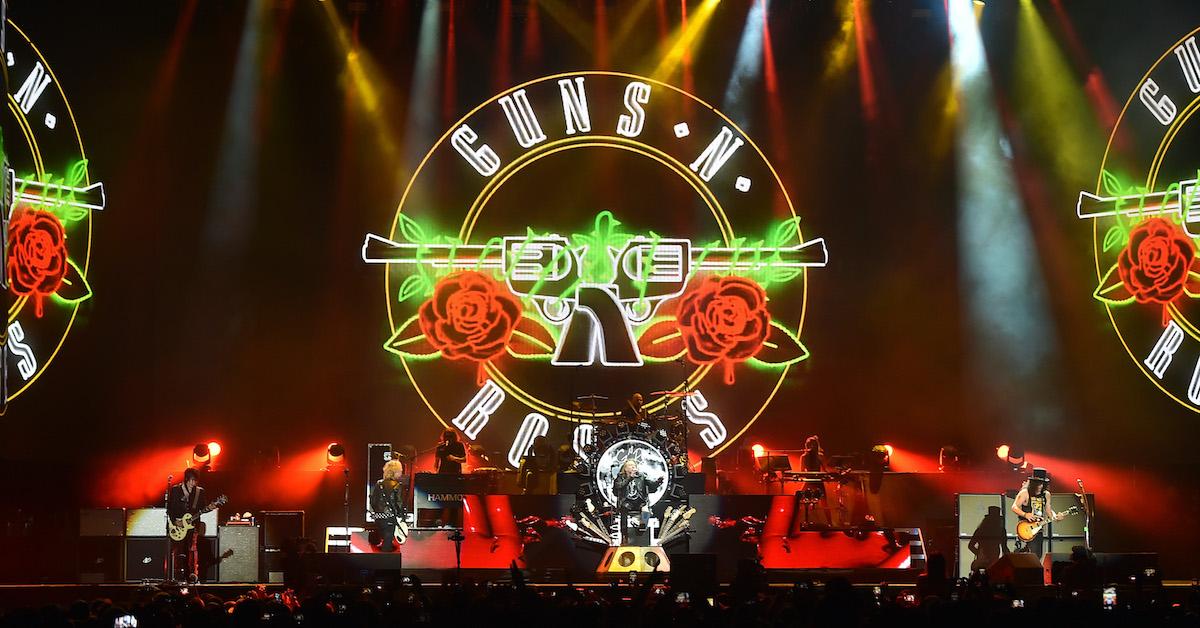 Here's a censored copy of the opening verse:
Listen motherf—kers to the song that should be heard
Back down in the gutter is more than you deserve
Screaming f—king banshee, you know that's what you are
P—y full of maggots, isn't that absurd
Dizzy little dreamer with your head down in the stars
F—king little schemer lost yourself inside the art
Syphilitic priestess baby, I know who you are
Parasitic demon sucking acid through your heart
Article continues below advertisement
Axl cracked wise about the song's aggressive tone at the Fenway Park concert. "See? I never run out of love songs," he said, as drummer Frank Ferrer punctuated the joke with a drug sting
"That was fun," Axl added. "So you heard it here first, a new Guns N' Roses song."
Article continues below advertisement
Guns N' Roses also made headlines for their Biz Markie tribute on the same day.
In other Guns N' Roses news, the rapper honored Biz Markie — the '90s-era rapper who died at age 57 on July 16 — at their concert at New Jersey's MetLife Stadium. (Here's your glimpse of Axl and his bandmates as they look now!)
As Guns N' Roses performed their song "November Rain" on Thursday, Axl sang an excerpt of the 1989 track "Just a Friend," Biz's best-known song, according to Rolling Stone. He also sang the "Just a Friend" chorus before Slash's guitar solo midway through the song and again as the song concluded.
Article continues below advertisement
And before the band performed "Knockin' on Heaven's Door" at Thursday's concert, Axl told the audience, "I want to dedicate this next song to Mr. Biz Markie."
As Rolling Stone notes, Guns N' Roses previously honored two other late musicians after their respective deaths, performing Soundgarden's "Black Hole Sun" after Chris Cornell died and Glen Campbell's "Wichita Lineman" after his death.
Guns N' Roses' next album is in the works.
In December 2020, Slash told Cleveland.com that he and bassist Duff Kagan were working on the band's seventh studio albums.
"Duff [McKagan] and I did some jamming, and we also worked on the Guns record, and I've had a couple of ancillary recordings and jams on top of that, so there's been a lot of stuff going on," he said. "I'm really not good at slowing down and just sitting around."