The Everly Brothers' Career Was Full of Highs, Lows, and Repeated Struggles With Fame
The Everly Brothers were one of the most influential pop music groups of the 20th century, but why exactly did they fall out? Here's what we know.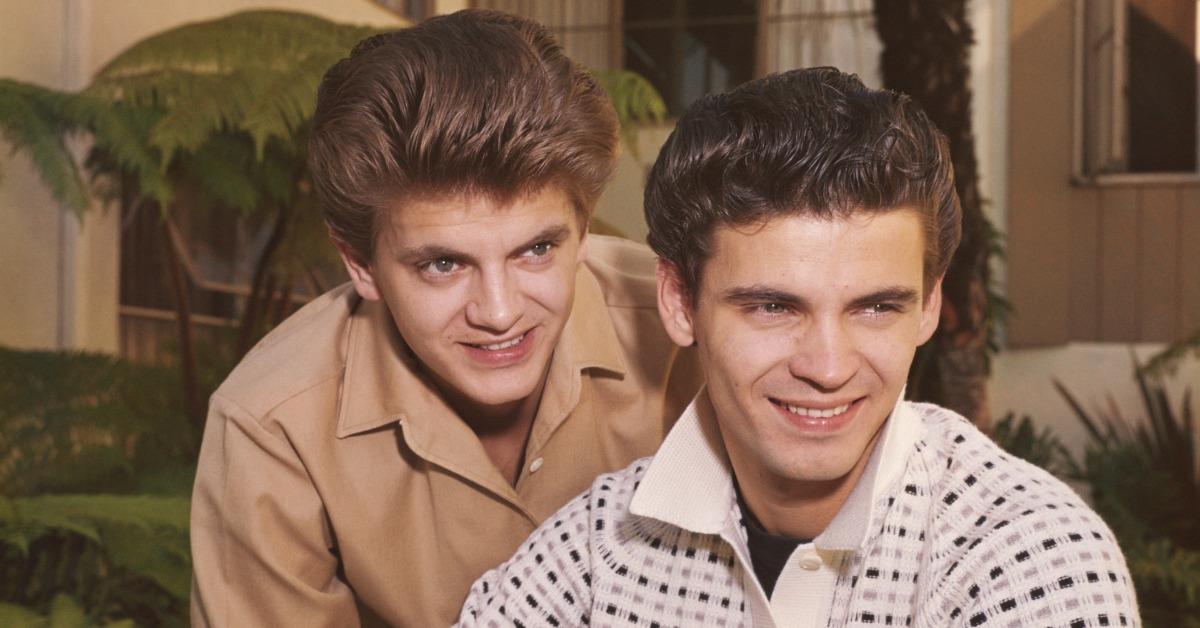 Through a career spanning multiple decades and numerous chart-topping hits, the Everly Brothers embodied the soul of mid-20th-century pop music. From the 1950s up until the early 1970s, the duo, which was composed of Don and Phil Everly, created a unique mashup of country, rock and roll, and pop elements that went on to influence some of their most famous contemporaries, such as Bob Dylan and the Beach Boys.
Article continues below advertisement
For however much success the Everly Brothers enjoyed during their career, the eventual falling-out of their group wasn't exactly the most ideal scenario and even drove the two apart for some time after. So, why exactly did the Everly Brothers break up?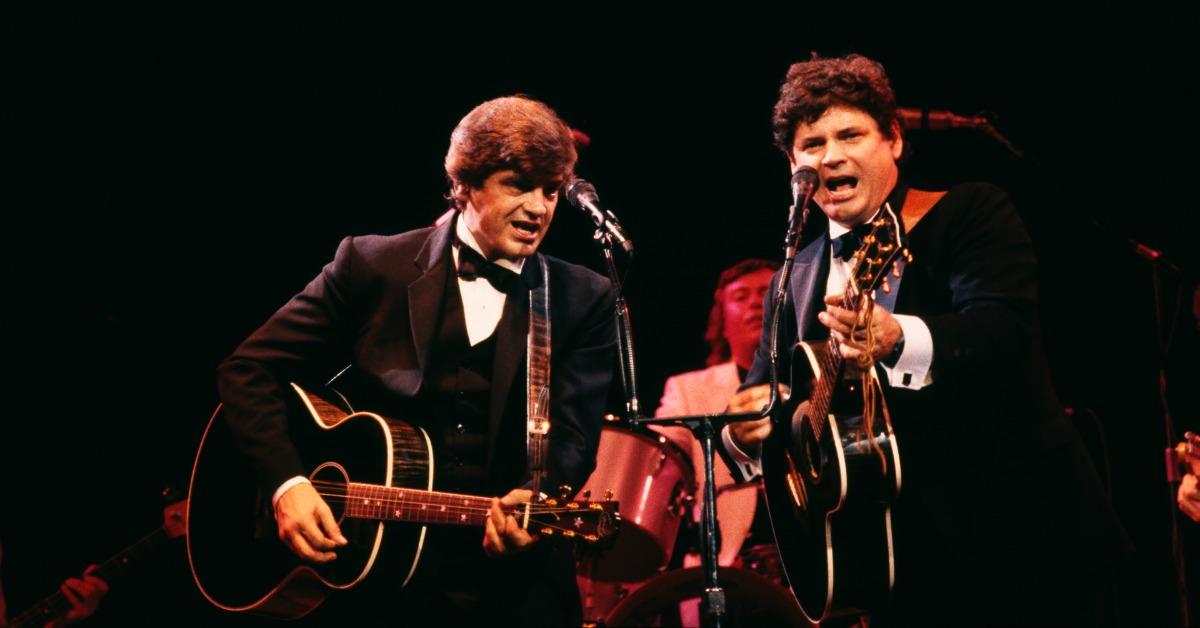 Article continues below advertisement
Why did the Everly Brothers fall out? There were many different reasons that led up to the duo's split.
The story of the Everly Brothers' success is well-known by music fans worldwide, but few are aware of what exactly led the duo to stop performing together. No direct cause for it has ever been shared, but it appeared to be a culmination of many factors over some years.
From 1957 to 1962 the duo managed to nab a top-10 hit song roughly once every four months, an output level that was unrivaled by some of the biggest names of their day. Come 1962, however, the first issues they had came to light when the Everlys had a falling-out with their publisher for using a songwriter who was not affiliated with their label.
Article continues below advertisement
This spurred Don and Phil to begin working under pseudonyms and even establish their own label, but their 1962 enlistment in the U.S. Marine Corps put an end to their chart-topping run. When they were both discharged in 1963, they were largely unable to recapture the initial success they enjoyed. Despite signing with RCA Records and taking on other gigs in the entertainment business, they faced more problems that continued to manifest for them.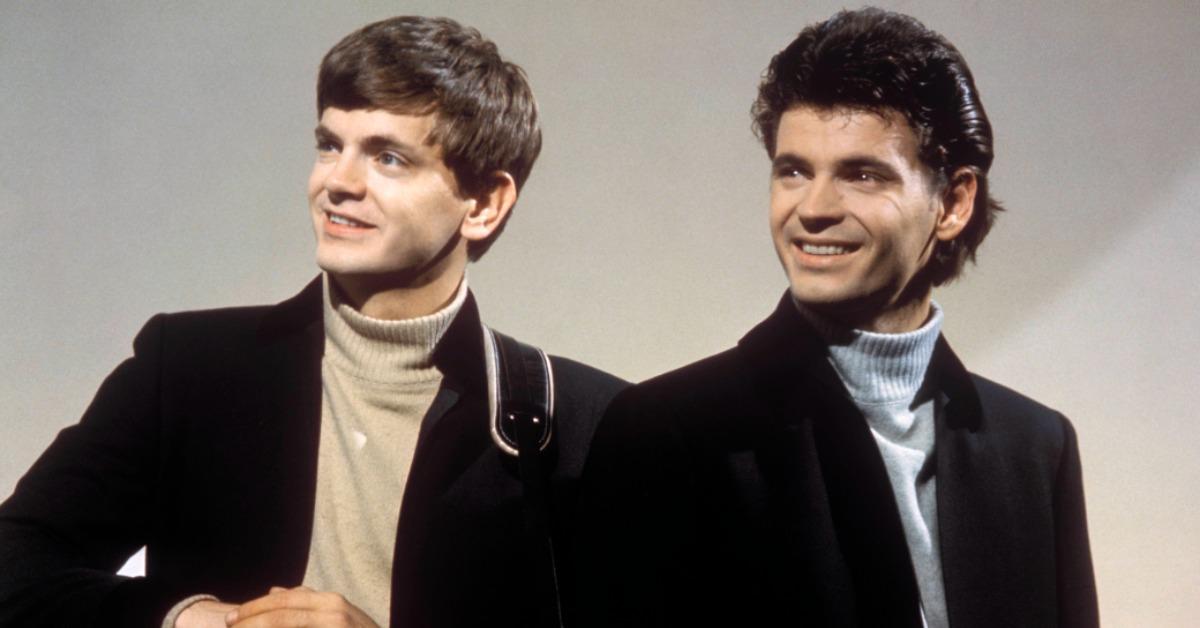 Article continues below advertisement
Don and Phil's lackluster success led to drug usage, with Don becoming very hooked on "Ritalin therapy."
"People didn't understand drugs that well then," Don explained years later during a 1986 interview with Rolling Stone, "but it got out of hand, naturally."
Don eventually suffered from a breakdown that resulted in hospitalization. There, he received therapy that weened him off the drug. Phil quit drugs around the same time as well.
The Everly Brothers' issues culminated in their 1973 Knott's Berry Farm performance.
On July 13 and 14, 1973, the Everly Brothers were set to perform two shows at Knott's Berry Farm, which ended up spelling the end of their group. Before the shows took place, Don called Phil and told him that not only did he want Knott's Berry Farm to be their last show, but that they should spend some years apart not seeing each other. Their performance on July 13 went off without a hitch, but the following day Don lamented the end of their duo and turned to alcohol to cope with his feelings.
Article continues below advertisement
In that same Rolling Stone interview, Don explained why he made the choice to drink before performing. "I was half in the bag that evening – the only time I've ever been drunk on stage in my life. I knew it was the last night, and on the way out I drank some tequila, drank some champagne – started celebrating the demise. It was really a funeral," he said.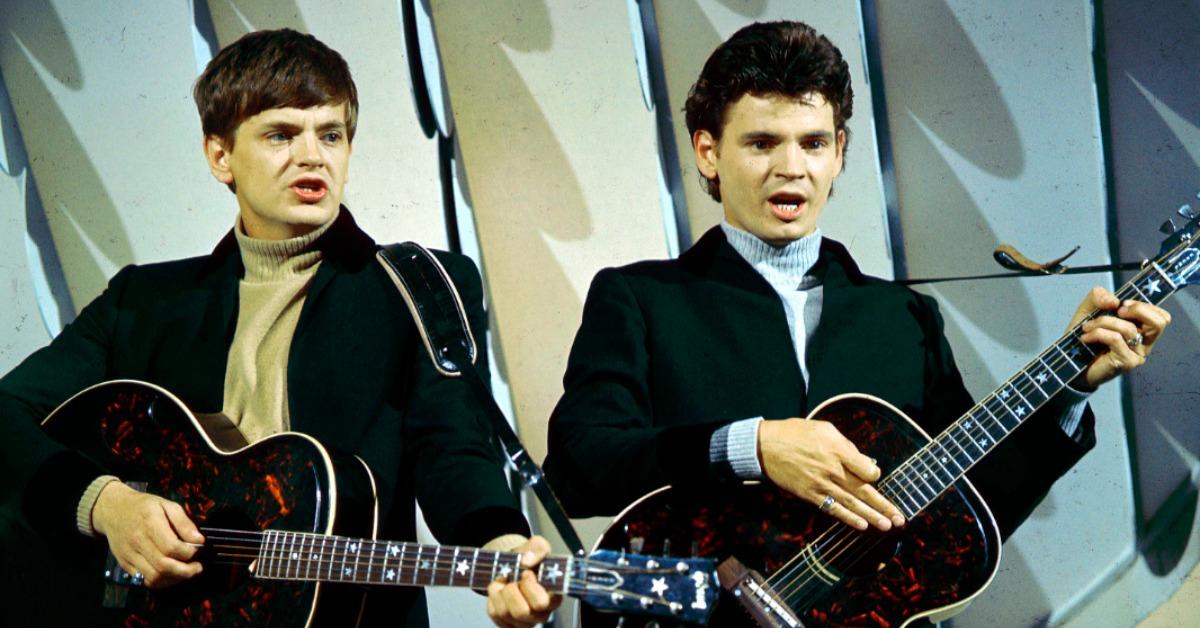 Article continues below advertisement
While on stage, Don forgot the words to some of the duo's biggest hits and slurred his speech uncontrollably. The audience began to react, turning against Don and Phil. This prompted the latter to throw his guitar down and walk off stage. Per Billboard, Don remained on stage, telling fans, "The Everly Brothers died 10 years ago."
After that event, Don and Phil stopped working together for about 10 years.
The Everly Brothers reunited in 1983 for a concert and in 1984 for a television special.
After roughly a decade apart, Don and Phil reunited for a concert at London's Royal Albert Hall. The show was broadcast and recorded for a live LP as well as a television special that aired in January of 1984. Following the success of that performance, the duo went back to the studio to record "EB '84." Its lead single, "On the Wings of a Nightingale," reached the top 10 in the adult contemporary category on Billboard.
The Everly Brothers' final charting single came just two years later in 1986. "Born Yesterday," from their album of the same name, achieved relative success and ensured the longevity of the Everly Brothers for generations to come.
From then on, the duo worked together as well as apart on various projects and made guest appearances performing live alongside other big names in music.
Phil died on Jan. 3, 2014, from pulmonary disease, and Don died on Aug. 21, 2021, with no cause of death shared.