Wendy Williams' Divorce Is Finalized — and She's Been Happily Dating Since
By Sara Belcher

Updated
Television show host Wendy Williams is candid and honest with her viewers, not hesitating to spill some tea (which has gotten her in trouble more than once) or dish on her own life.
But one thing she's been more private about lately is her love life. Is the 55-year-old host single? Or is she dating someone?
Article continues below advertisement
Wendy finalized her divorce with her ex-husband.
In April 2019, it was revealed that Wendy was filing for divorce from her husband of 25 years, Kevin Hunter. The divorce was finalized in January 2020.
"I'm not mad, it was 25 years. I don't regret, but sometimes people move on with their lives," Williams told Entertainment Tonight. "I really didn't think that it would be this way, but it seems so natural. Our son is 19. He's off in college. I wish 'the other' the best."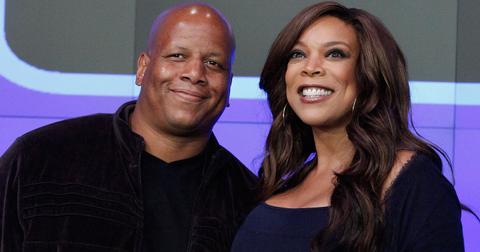 Article continues below advertisement
Her "the other" comment is referring to the mistress her ex-husband had while they were together. According to PEOPLE, Kevin had an ongoing relationship with another woman, and even fathered one of her children.
"The split is definitely due to Kevin's ongoing infidelity and that his mistress recently welcomed their child," a source told the outlet. "Wendy had hired a private investigator and confronted him. He confessed to everything three weeks ago."
Apparently, Wendy filed for divorce after their confrontation, leading to the end of their marriage.
"I am going through a time of self-reflection and am trying to right some wrongs," Kevin said in a statement to the outlet when questioned about his infidelity. "No matter what the outcome is or what the future holds, we are still The Hunter Family and I will continue to work with and fully support my wife in this business and through any and all obstacles she may face living her new life of sobriety, while I also work on mine."
Article continues below advertisement
She was briefly seen with a 27-year-old convicted felon.
Shortly after her divorce, Wendy was spotted with 27-year-old Marc Tomblin in New York. The pair were seen shopping together, leading most to assume that they were together.
Marc was previously convicted of robbery with a dangerous weapon in January 2013 and then convicted of breaking and entering in May 2013. But Wendy's response to her new man's record?
Article continues below advertisement
"I am a 54-year-old grown a-s woman. I know what I'm doing," she said, according to TMZ.
Though apparently, the two weren't really an item for very long. Not long after being spotted out with Marc, Wendy addressed her dating life on her show, admitted that she was seeing someone.
"All right, listen. It's not who you think. Mother doesn't deal with children," she said, likely referring to Marc. "But it just so happens that I guess with my charm and wit I attract people of all ages. If you're 27, like my new friend Marc — okay, relax. So here's the deal. The paparazzi are chasing. [Marc is] from L.A. He came to New York, he had never been to New York before. And I am a hand-holder. If we go out, I am holding your hand. I went out last night for dinner with my executive producer David Perler and I held his hand."
Article continues below advertisement
It seems like Wendy is denying she ever had a thing with Marc, which may be possible.
"You all think I'm messing around with a 27-year-old — 27-year-old boys, quite frankly, do find me very attractive. I get it," she continued. "But when it comes time for the comfort of a man, I need somebody in his 50s, too. And he's got to work."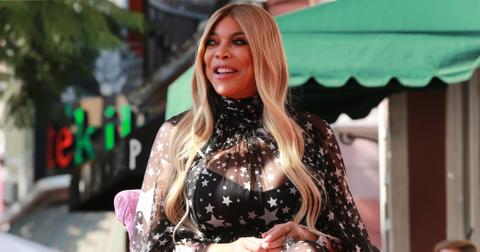 Article continues below advertisement
But Wendy does have a new man in her life.
While denying that she ever had a thing with Marc, Wendy went on to admit that she does have a man in her life.
"Well, I'm not on the market anymore," she said. "I don't know how I'm doing! I'm not in love, but there's somebody that I'm crazy about."
She went on to describe her new beau, telling the audience that he works in the medical field.
"It helps that he's a doctor," she hinted, and the audience began cheering. "I am not going to say one more word. You're not going to blow this for me. But he's been married, his kids are in their 20s. And yes, he's black. I know you're wondering."
Apparently Wendy later introduced her new man to her producers, who had thought that she was making up this new man to cover for being seen with Marc.
But in another episode of the show, they all agreed that she liked her new mystery man.
The last we heard of this man in Wendy's life was back in July, and there hasn't been much else since. Recently, the only thing she's said about her dating life is that she doesn't have a type.
"As long as he can pay his own bills!" she told Entertainment Tonight.