'Big Sick' Actress Calls for More Celebs to Thank Their Nannies in Acceptance Speeches
Actress Zoe Kazan made a great point on Twitter about how not enough actors thank nannies and other personal staff in their awards acceptance speeches for enabling them to do their jobs.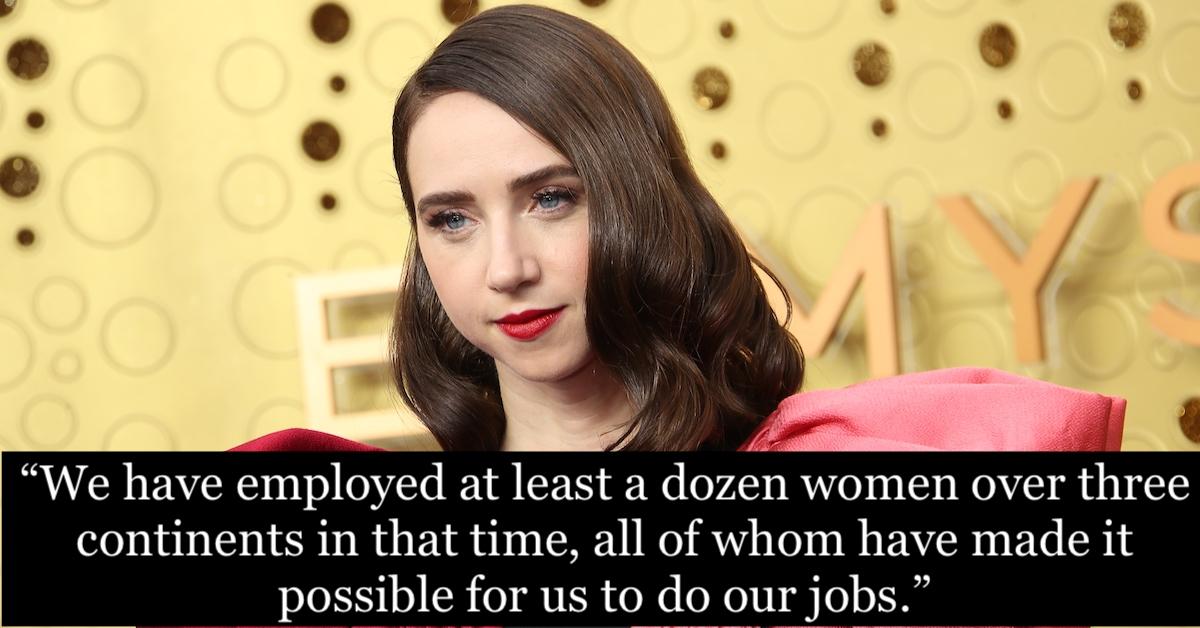 It's awards season, which means it's time for lots of actors to make speeches that run too long. And there's a reason they go on. A lot of people are involved behind the scenes in making a television series or film, and these speeches are an opportunity to show appreciation for those efforts. But there are some essential figures who too few actors thank, according to The Big Sick star Zoe Kazan.
Article continues below advertisement
The reality is, if an actor has kids, you can almost guarantee they have personal staff helping them keep their household functioning, most importantly nannies and other childcare providers.
Article continues below advertisement
The actress and her partner, actor Paul Dano, have been together since 2007 and welcomed a daughter, Alma Day, in August of 2018. "Paul and I have only been parents for a year and four months and we have employed at least a dozen women over three continents in that time, all of whom have made it possible for us to do our jobs," she writes in a follow-up tweet. "This is not to mention our family and friends who have pitched in. The debt is immense."
This is a reality for many working parents, but it's especially true in the entertainment industry, where shoots often involve long hours stretching way beyond bedtime, not to mention the logistics involved for anything shot on location rather than at a studio close to home.
Article continues below advertisement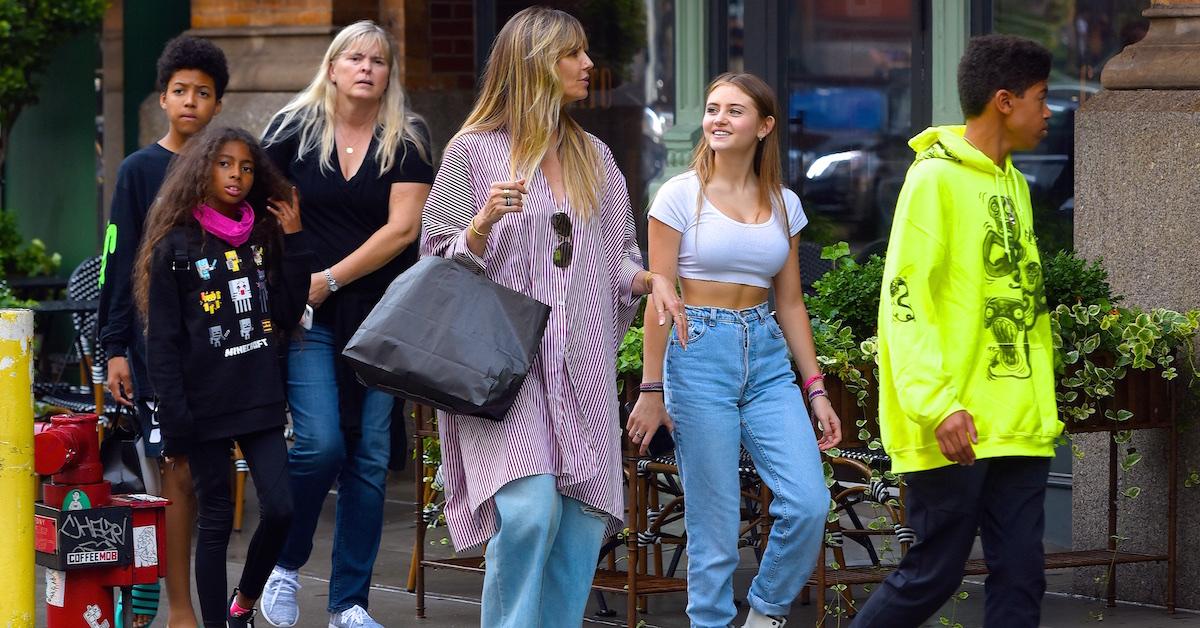 As some replies to Zoe pointed out, a couple stars have been vocal, either in acceptance speeches or in interviews, about how much help they receive at home. For example, at her toast at the Time 100 gala in 2011, Amy Poehler thanked by name the two women who care for her sons, Archie and Abel: Jackie Johnson from Trinidad and Dawa Chodon from Tibet.
Article continues below advertisement
And Charlize Theron has said in interviews that she wouldn't be able to parent her two kids without two women: her nanny and her mom. "I have one nanny and my mom up the street and amazing friends and family," she told Elle magazine. "I call them my village."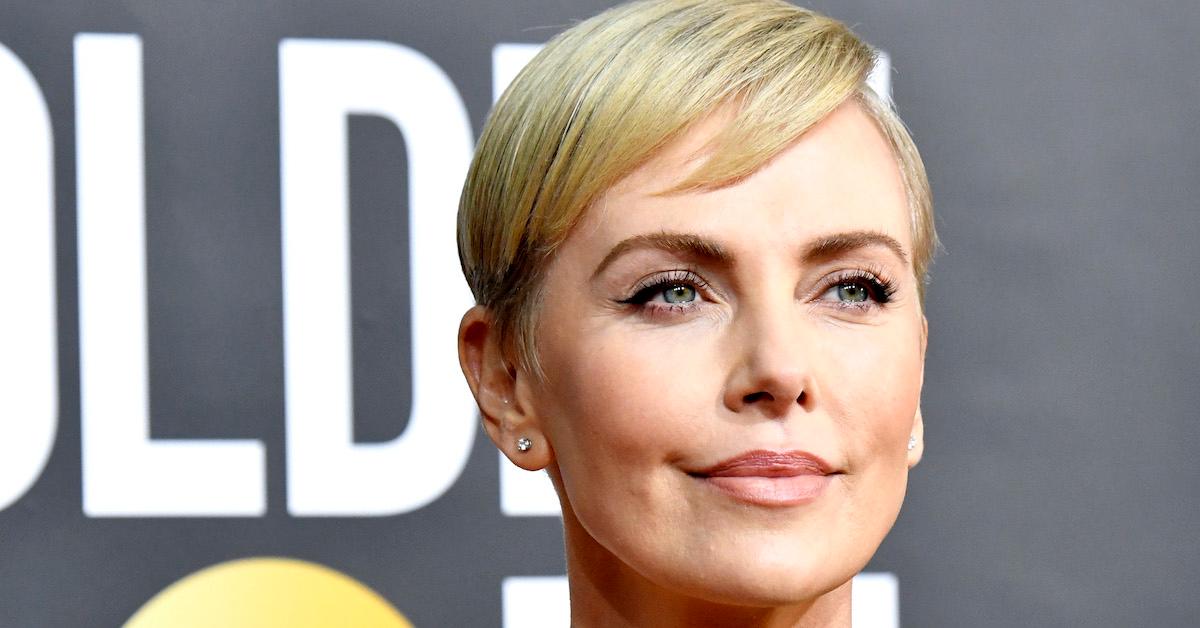 Article continues below advertisement
But it isn't just incumbent upon women to thank the people who help at home. Fathers should also acknowledge the caregivers in their lives, whether they are hired help or their romantic partners. As one Twitter commenter pointed out, one such male celeb who does this regularly is Ryan Gosling.
The First Man star has been with partner Eva Mendes since 2011 and they share two kids. Since the birth of their first daughter, Esmeralda, Eva has been a stay at home mom, and Ryan has been sure to acknowledge that her labor allows him to do the work that earns him such acclaim.
Article continues below advertisement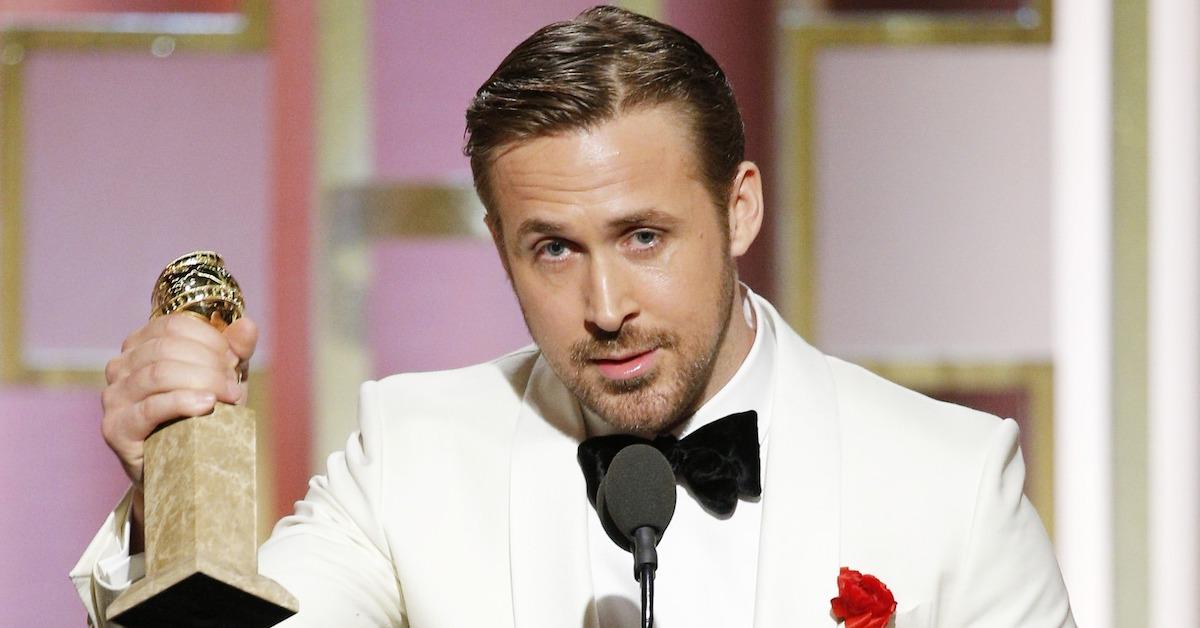 When he won a Golden Globe for his performance in La La Land, he devoted the majority of his speech to Eva, who during filming was pregnant with Amada and parenting Esmeralda, all while her brother was fighting a losing battle with cancer. "And if she hadn't taken all that on so that I could have this experience, it would surely be someone else up here today, so, sweetheart, thank you."
Article continues below advertisement
However, there is tremendous pressure on working moms in particular to project an air of "you can have it all." Sometimes, this might cause them to worry that talking candidly about the help they need may make it seem as though they don't play an active role parenting their kids. But thankfully, some celebs are realizing it's just as harmful not to acknowledge the simple truth that no one person can parent full time and work full time without some help.
Before becoming a parent to humans, Game of Thrones star Peter Dinklage even thanked his dog sitter in a 2011 Emmy speech for watching his four-legged baby so he and wife Erica Schmidt could attend the ceremony. Obviously, if actors thanked literally everyone in their lives, awards ceremonies would be even more endless than they are, but I definitely am down for more acknowledgment of domestic workers and loved ones and less thanking of agents and lawyers!