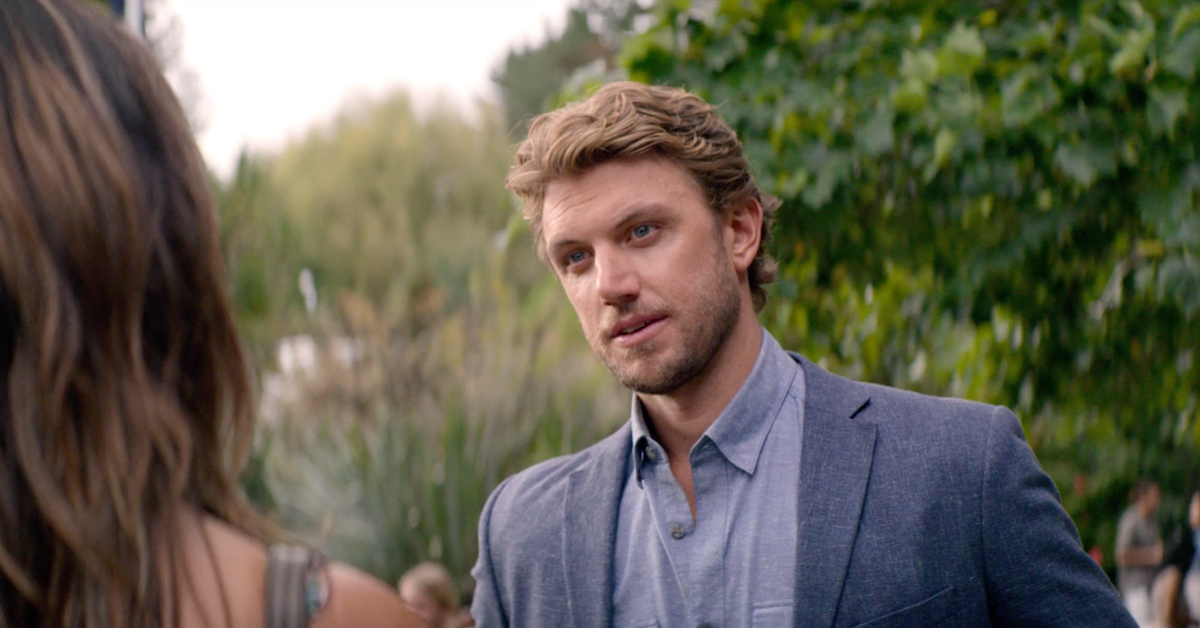 Our New Australian Crush Adam Demos Is Starring in a Netflix Original Movie
The trailer alone will have you swooning over Falling Inn Love's Adam Demos. This Netflix original movie follows Gabriela Diaz (Christina Milian) as she wins a New Zealand inn through an online contest and chooses to leave the comforts of her San Francisco life — where she's recently lost a job and a boyfriend — behind.
Article continues below advertisement
We guarantee you'll be wondering, in case you aren't already, who that hunk from Down Under is acting opposite Christina in the role of local contractor Jake.
Keep reading for everything you need to know about your new Australian crush, whether he's single or taken, and how you can follow him on social media.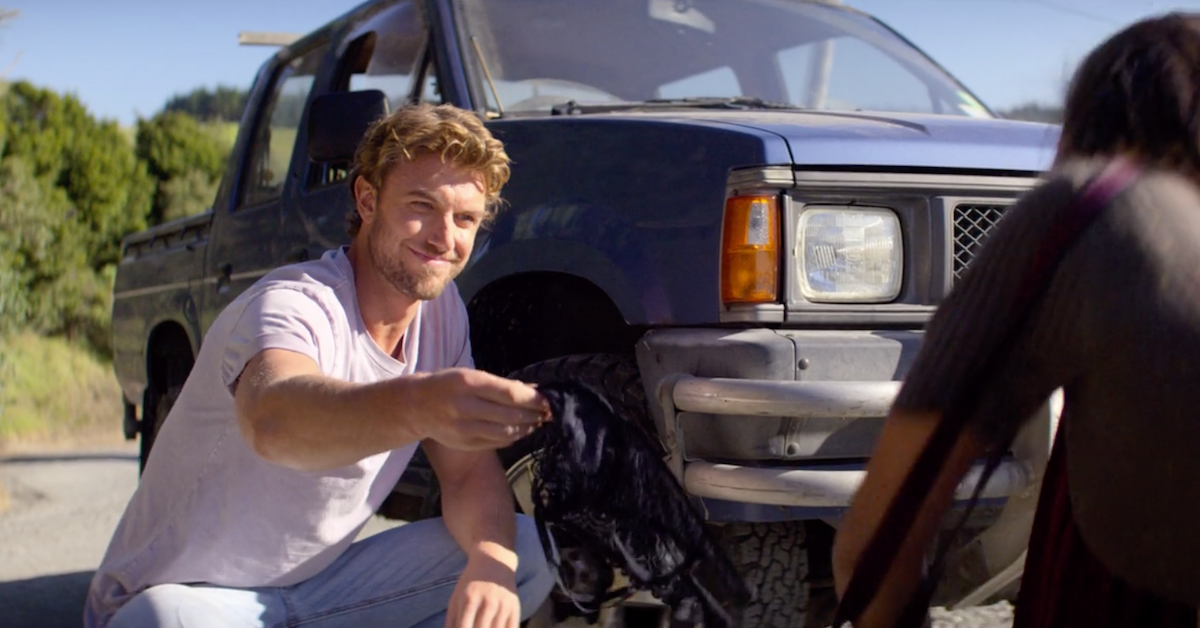 Article continues below advertisement
You might recognize Adam from his time on UnREAL.
Before hitting Netflix's streaming platform, Adam starred as the heart-stealing bachelor, August Walker, in the third and fourth seasons of Lifetime's UnREAL. "My first experience working overseas," he enthusiastically told People.
But before that, he held a job that was closer to his Falling Inn Love character: a real-life contractor in his native Australia. "It's very bizarre," he said in an interview with Daily Mail Australia. "I remember doing construction when I first started to want to get into acting and then all of a sudden all these years go by and I'm now on set acting like I'm doing construction."
Article continues below advertisement
"You look at it when you're doing that and you appreciate where you're at for sure, but it's wild!" he said. "I thought, 'I used to do that for a living and now I'm faking it,'" he said of the unreal (ha!) experience of working on this Netflix movie.
Is Adam Demos from Falling Inn Love single or taken? Plus, follow him on Instagram.
Adam last addressed his relationship status in February 2018 in an interview with Australia's Who. "I'm a single man... at the moment!" he cheekily revealed. While he hasn't gone on the record to discuss a partner since, his Instagram presence makes it clear he's mostly working these days.
Article continues below advertisement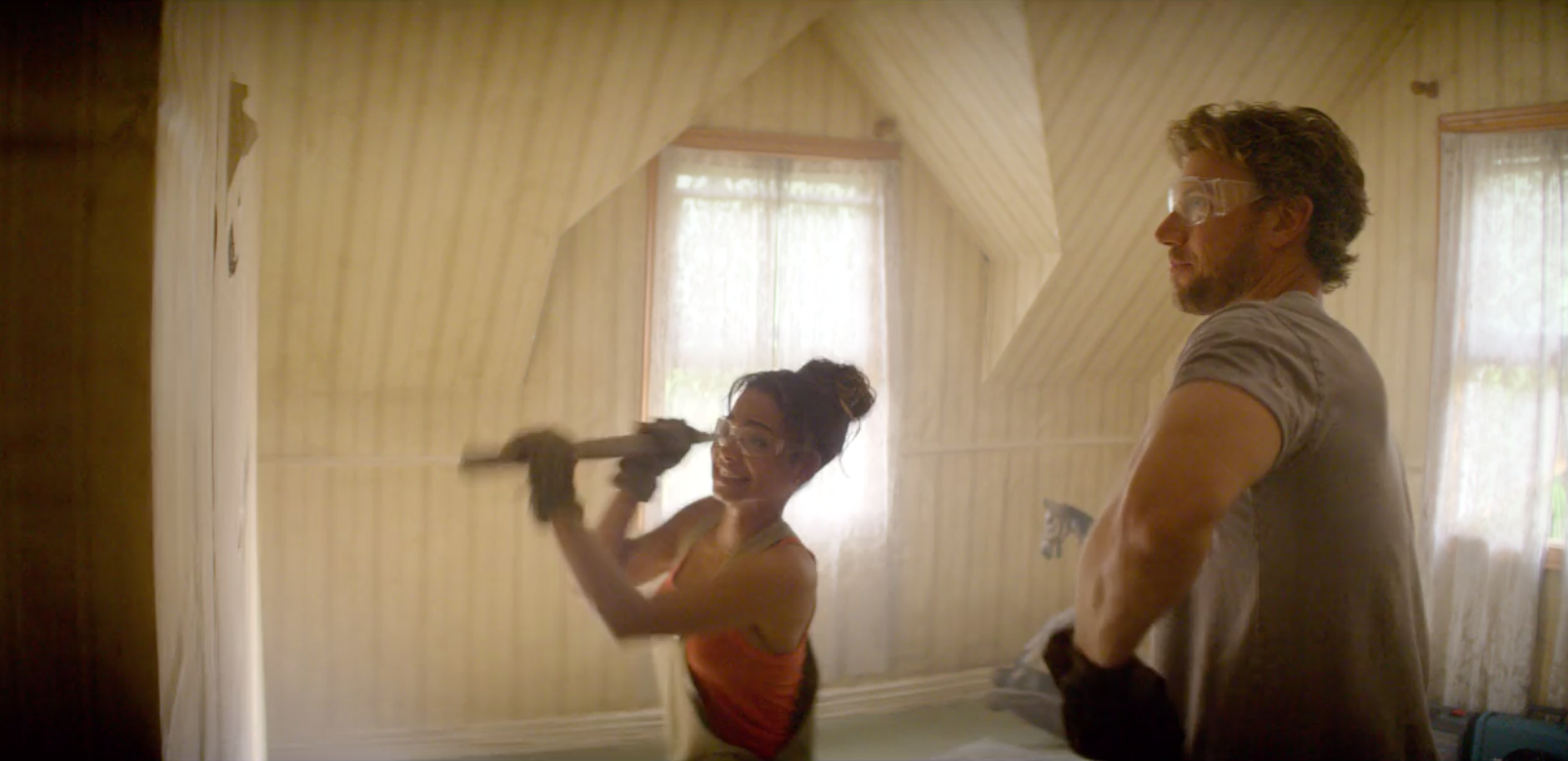 "I'm pretty good on my own and I don't ever go searching for [a relationship]," he confessed. "But if I meet the right person, whether it's today, a week, a year, or whatever, then I'm always open to it if it feels right."
For the most part, he's focused on how "the chemistry was really good and easy" with his co-star Christina for this movie, per his chat with People.
Article continues below advertisement
"Working all day together and then still wanting to hang out after work goes to show how close we got," he added, mentioning that the cast would hang out and drink wine in their New Zealand cabins after a long day of shooting. That, plus the fact that he finally got to visit Australia's neighboring nation for the first time, were Adam's highlights of working on Falling Inn Love.
"I'm so in love with the place now," he told Daily Mail Australia. "I've been back there twice already since we filmed."
Fall in love with New Zealand through Adam's and Christina's eyes when you watch Falling Inn Love, now streaming on Netflix.