Viral Thread Explains ADHD Is Not Just About Being Unable to Focus
ADHD is often depicted as a disorder that just causes a lack of ability to concentrate, but that is so far from the truth.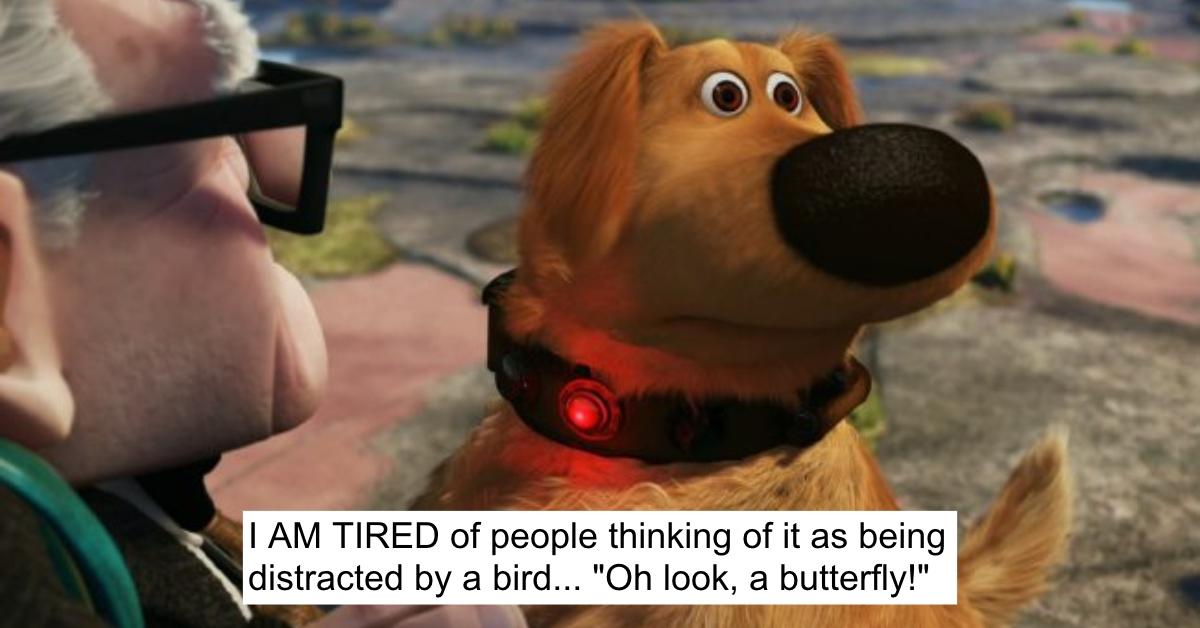 "People like to say, 'Oh my god, I'm so ADD'" when they're having trouble concentrating. But ADD, or ADHD, is a much more complicated disorder than most people realize.
Article continues below advertisement
It's not just about not being able to concentrate on one task for long periods of time. Lots of symptoms of ADHD actually overlap with symptoms of autism, and it can be debilitating and frustrating for the person who has it, even after being diagnosed. Because it's so misunderstood, its significance is often minimized. One Twitter user set out to change that perception.
Article continues below advertisement
Twitter user Leah writes, "Start normalizing recognizing ADHD as a serious learning disability." She lists many of the symptoms of the disorder that aren't often talked about.
They include "sensitivities to light and sound, depression, maladaptive daydreaming, not reading social cues, fidgeting and restlessness, not being able to do anything for no apparent reason, having a hard time with mental math and math in general, hyperfixations, getting attached to objects in the store easily like a teddy bear and literally NEEDING to take it home, only eating foods you like, easy anxiety and nervousness, opposition to most authority, need to do your own thing or else you'll be severely unhappy, etc."
Article continues below advertisement
Leah's thread continues, "I AM TIRED of people thinking of it as being 'distracted by a bird... Oh look, a butterfly! OMG my leg is bouncing so fast! Wow!' People who have ADHD have complex problems that come with this disorder."
Article continues below advertisement
Leah's thread resonated with a lot of people because it garnered hundreds of thousands of likes and tens of thousands of retweets. ADHD is one of those disorders that get dismissed as a simple problem that medication can "fix."
In reality, the effects of ADHD are different for every person. And it is so not just about not being able to pay attention for long periods of time or getting distracted easily.
Article continues below advertisement
So many people responded to Leah's thread thanking them for speaking out about this. So many people who were even diagnosed with ADHD were only told it would affect their attention span. They had doctors who clearly didn't understand the scope of the disorder or how it could affect someone's life.
Article continues below advertisement
One Twitter user wrote, "I've been diagnosed with ADHD for two years now and I literally didn't know most of this was a part of it until a few months ago. The education on ADHD is so low people who have it don't even know about most of it.
"My doctor was like, 'You're attention deficient. Here's some meds. Tell me if they work,' and I had no idea what to look for?? I didn't know this was the reason behind the way I act. I literally figured it was just my inability to sit still."
Article continues below advertisement
Another person wrote, "So I have ADHD, was diagnosed about 10 years ago, and this thread is the first time I'm hearing of these symptoms, but I've experienced literally all of them."
ADDitude Mag suggests that ADD and ADHD need a better name and put forth VAST, which stands for "variable attention stimulus trait." They argue that symptoms are varied, but they are also not always negative. VAST "allows us to 'de-medicalize' ADHD and focus instead on the huge benefits of having an ADHD brain," they write.
If left untreated, ADHD can negatively affect a person to an immense degree. There needs to be more of an understanding of the variances in the brains of those with ADHD and more of an effort to understand what the disorder actually means for people's daily lives.