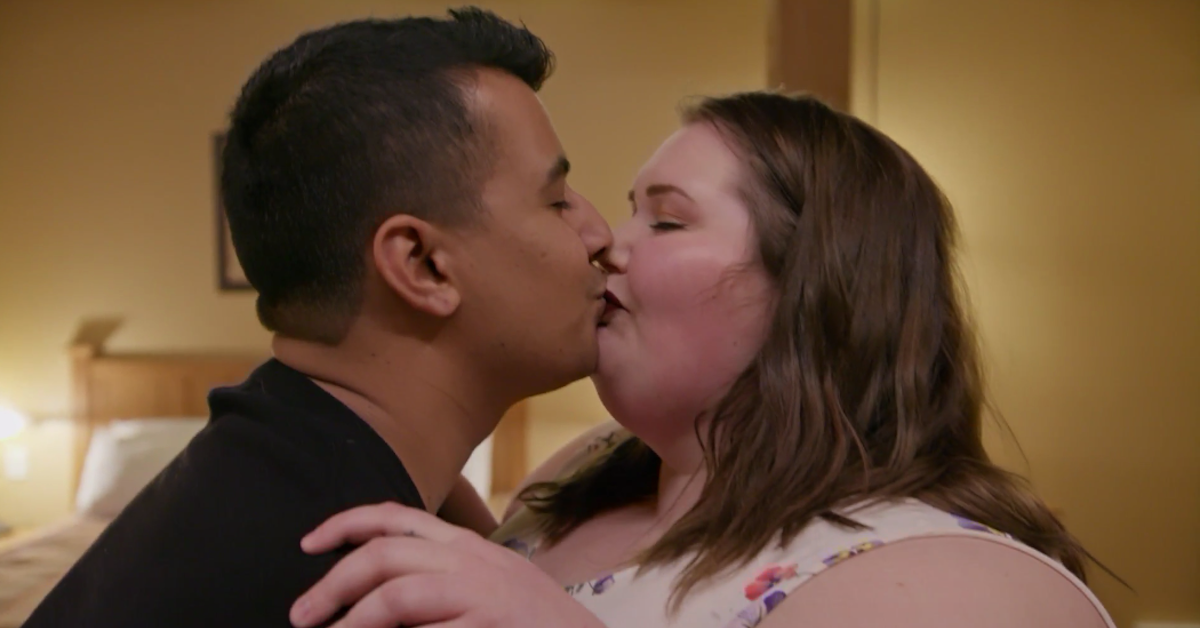 Adrianna and Ricardo From 'Hot and Heavy' Are Still Together (and Adorable!) Today
'Hot and Heavy' is TLC's newest reality show and it's already getting a ton of attention on social media. Get to know stars Adrianna and Ricardo!
You've probably heard of mixed race couples, but unless you've already binged the available episodes of TLC's newest reality series, Hot and Heavy, "mixed weight" couples might not ring a bell.
Article continues below advertisement
The series investigates whether size matters when it comes to love, and it's already received intense backlash from many who note that "of course, only the women are heavier. Let's retitle, 'How Can Men Possibly Love Fat Women?'"
From the looks of the show, and the interviews its stars have given, the participants involved don't feel exploited by the series at all.
Keep reading for everything you need to know about the duo.
Article continues below advertisement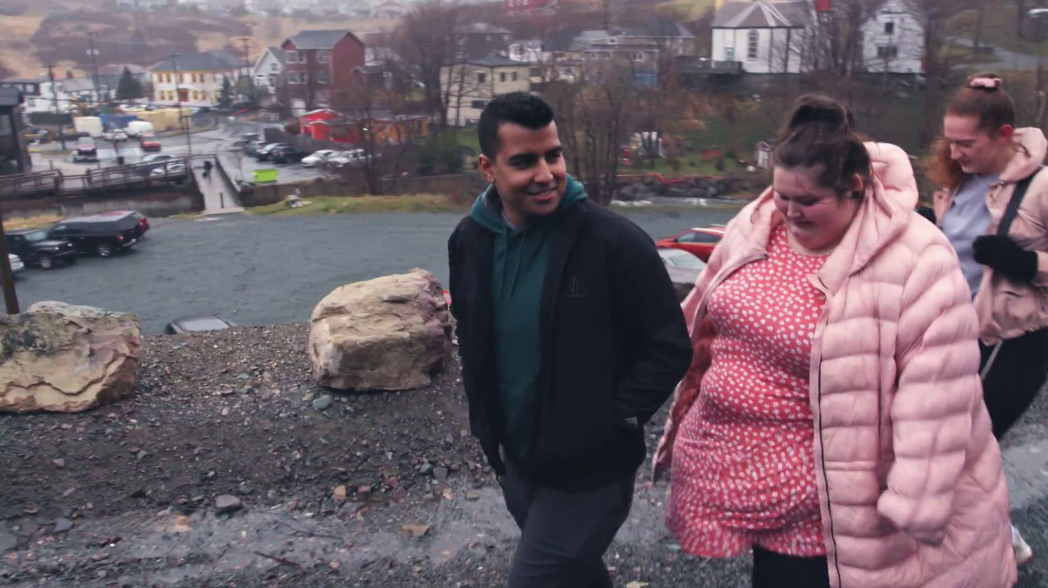 Adrianna and Ricardo are grateful for the representation Hot and Heavy is bringing to the media.
At over 400 pounds, 24-year-old Adrianna Harris feels that large women often take the backseat to large men in today's day and age. Speaking to The New York Post, the mother-of-one explained, "You see it in the media all the time — larger men who are with typically attractive women ... You see it on sitcoms and in cartoons like The Simpsons and Family Guy."
Article continues below advertisement
"Where do you see couples that are like us with a larger woman?" she posits. "It's really underrepresented." The Canadian couple met on Instagram, where Ricardo was peppering Adrianna's posts with flirty comments.
Flash forward less than a couple of months and the couple was pregnant. Ricardo moved closer to Adrianna in anticipation of growing their family, and the two are now proud parents to one-and-a-half-year-old Eli.
Article continues below advertisement
"When me and Ricardo started dating, I was really uncomfortable," she continued to the outlet. "I couldn't even get dressed in front of him."
Now, the parents are enjoying their life together and seem more solid than ever. For her part, Adrianna is "the happiest I've ever been in my life."
Article continues below advertisement
Follow Adrianna and Ricardo on Instagram.
Let's take a stroll back to where the romance between these two 24-year-old lovebirds first started, over on Instagram.
Adorable Adrianna has been on the platform since 2015, and it seems like Ricardo started "creepin" (his words, not ours!) on her page back in 2017.
"I went on a hike today," Adrianna wrote alongside a photo of herself on a suspension bridge. Fans of Hot and Heavy might realize that the hiking goes full circle in the couple's romance, as Episode 3 shows Adrianna surprising herself by managing a difficult hike with Ricardo and his friend, Nick.
Article continues below advertisement
"There's a suspension bridge over a waterfall where I live it's super fun to shake when skittish people are on it," Ricardo (better known as @thompsonricky on the platform) cheekily commented on her post.
Article continues below advertisement
Three years later and the internet strangers are now a bonafide family — and they look happily in love today. "@aemilyharris and I are very excited for everyone to see the show!" Ricardo wrote in anticipation of the series premiere. "One of the best experiences I've had the pleasure of, and we couldn't have had a better production team to make us all look good and capture our stories!"
New episodes of Hot and Heavy air Tuesdays at 10 p.m. on TLC.