TikToker Says There Should be "Adults Only" Suburbs Because She Hates Kids, Sparking Debate
A TikToker made an argument for "adults only" suburb in a viral clip which received widespread criticism.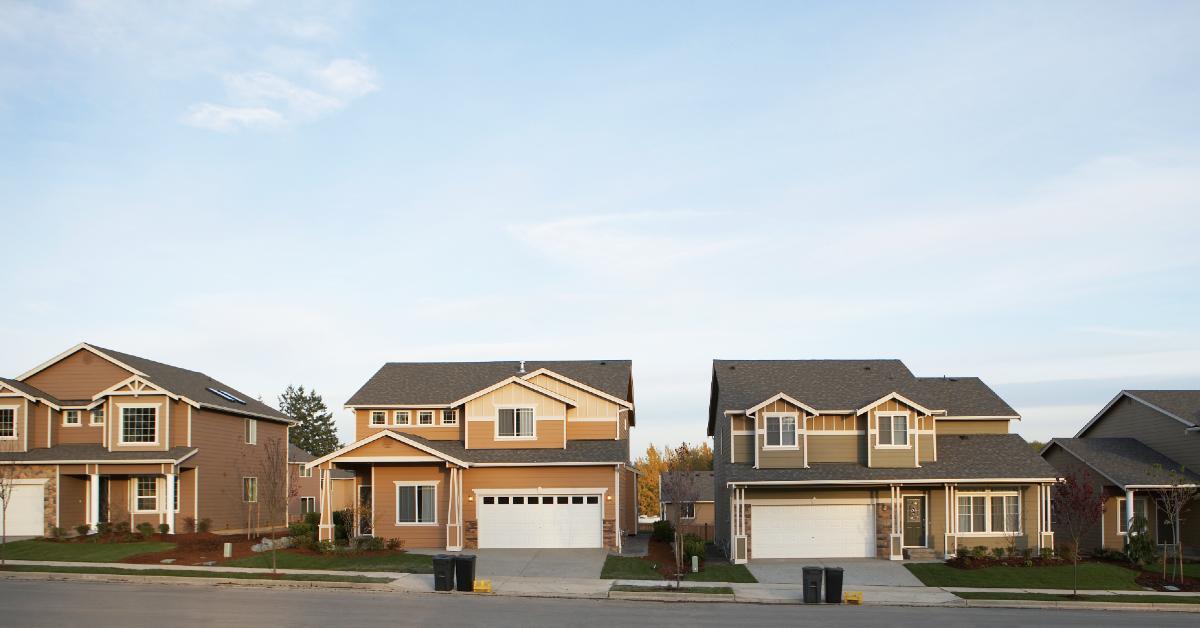 There are some people who just seem to hate kids that extend beyond just simply not wanting to have them. There are a variety of reasons why folks choose not to raise children of their own. Economic factors are one, or an inability for someone to conceive a child. For some, it's about a standard: they don't want to have children with just anyone but "the one."
Article continues below advertisement
And then there are people who loathe the idea of children. They can't stand the idea of a person who is unable to take care of themselves and control their excitement, emotions, or feelings in situations. There are people who just want peace and quiet without having to worry about a bunch of rugrats scrambling all over the place.
Like a TikToker who goes by the moniker Baby Soja (@soybabie__) who penned a plea to the universe or housing developers, to create "adults only" suburbs. Basically an elderly care facility minus the elderly and care part, where all facilities, homes, amenities, roads, etc. are only frequented by adults.
Article continues below advertisement
She says in the clip, "I would like to know when somebody is planning on opening an adult only suburb where everything in it is only for adults. Because I am so sick of going places and kids are just everywhere screaming and I just have to put up with it."
Article continues below advertisement

So what spurned this realization? A recent trip to a community pool, "I just went for a swim they have their own pool and they're in the lap lane pool not swimming laps just jumping and screaming and that's just allowed because they're allowed everywhere."
Article continues below advertisement

Baby Soja continued, "I just feel like for people like me that are evil and hate kids we should have our own suburb where we can just be quiet and undisturbed.
Article continues below advertisement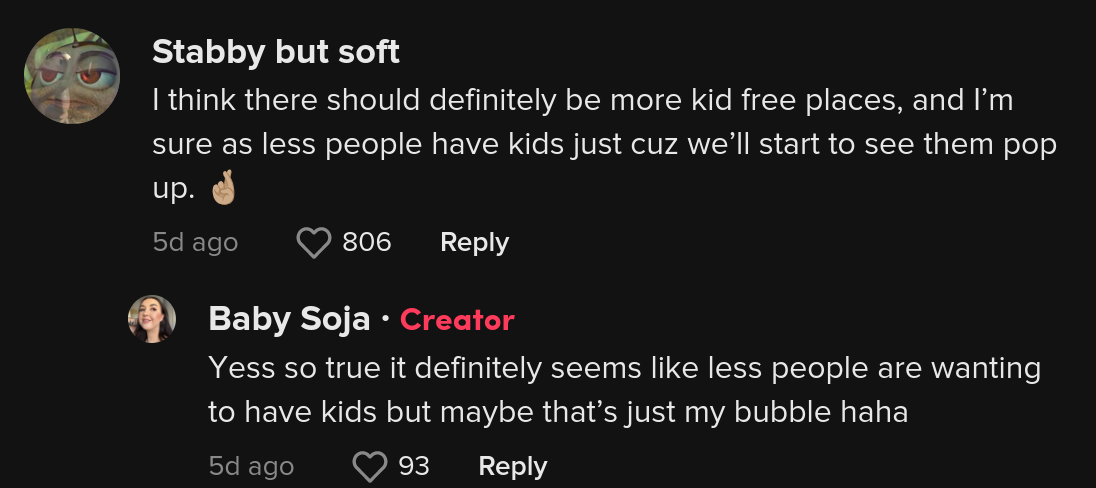 She adds in a caption for the video, "I know im evil but theyre SO loud please I want peace and quiet are there adults only pools in melbourne??"
There's been a lot of debate surrounding the idea of "controlling" one's kids, which most people define as teaching kids proper etiquette in particular social settings.
Article continues below advertisement

While there's certainly nothing wrong with "kids being kids" there's a fine line between children having fun and loudly talking to one another while they're out for a swim in the pool and breaking social protocols and exhibiting a lack of consideration for others while using a shard facility.
Article continues below advertisement

TikTokers who saw Baby Soja's video weren't exactly sympathetic towards the TikToker's plight. Many remarked that she was once a child and should acknowledge that she probably wasn't always on her best behavior as a youngster.
Article continues below advertisement

Others said that she should simply move into a retirement village, to which Soja replied that she wishes she could move into one "already."
Depending on the local laws in her area (she says she lives in Melbourne, Australia) Soja may or may not be able to move into a retirement community if that's an option she's seriously considering.
Article continues below advertisement