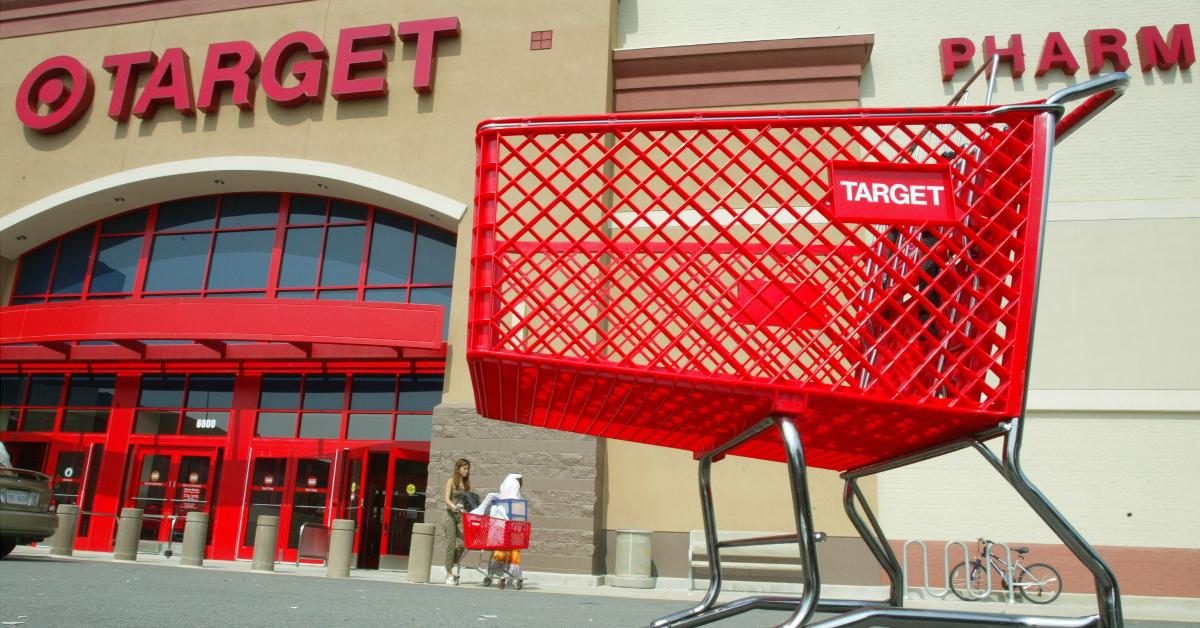 Target Customer Claims They Were Wrongfully Accused of Stealing at Self-Checkout in Viral TikTok
A Target customer went viral on TikTok after claiming that she was being accused of stealing from store staff at the self-checkout lane.
Alexis, who posts under the handle @blexxican_, wrote in a caption for the video: "Target in Delray beach Florida. Claims their machine has not been scanning all items and they need to count my items to make sure they all scanned."
Article continues below advertisement
The TikTok begins with Alexis asking the Target employee to get a manager, to which the employee replies that they are the manager before interacting with the machine. A quick video pan reveals that Alexis' baby is with them in the shopping cart.
The store manager then begins to take an item out of Alexis' cart in order to check the machine to ensure that it's scanning properly. However, Alexis tells the manager that she believes she's being accused of stealing and that the employee is only saying that the scanner is faulty as an excuse to inspect her cart.
Article continues below advertisement
"Ma'am I come here every week it feels like you're accusing me of stealing."
The employee assures Alexis that this isn't the case, however, the TikToker continues to record their conversation, incredulous that this would be an official store policy of a Target retail location.
Article continues below advertisement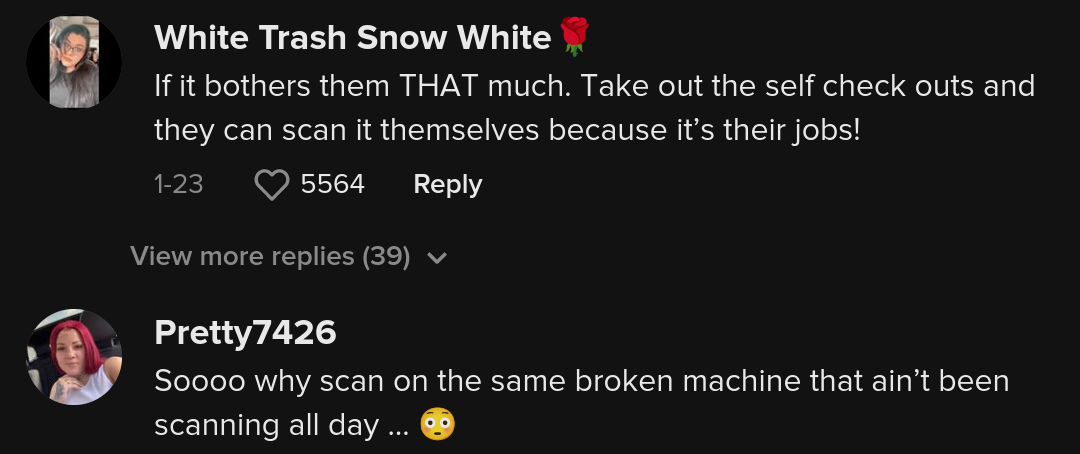 At this point in the video, another Target employee steps in to continue checking the items/ringing them up for Alexis to make sure all of her items scanned.
"I come here every week and you're gonna have the audacity to tell me you feel like I didn't scan my items."
Article continues below advertisement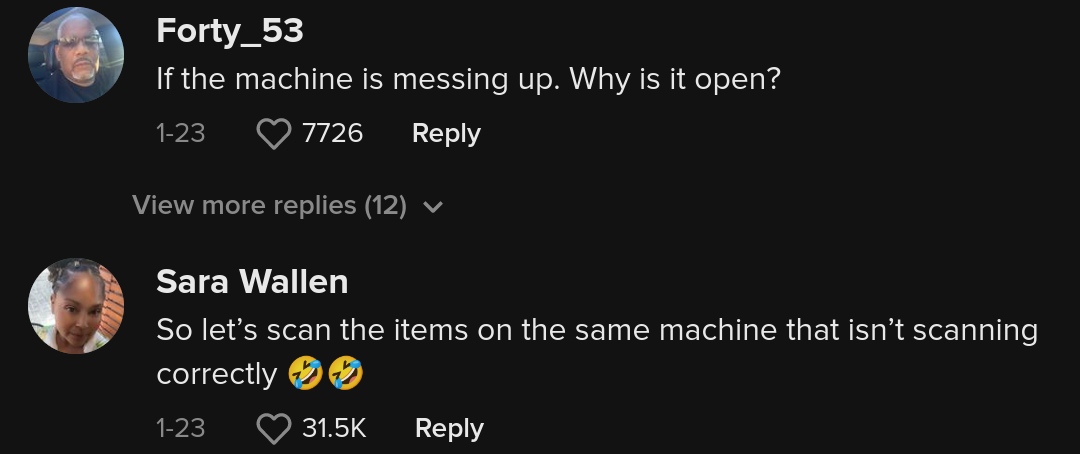 The other worker tells her that the hand scanner has been malfunctioning which is why they're checking the machine, but Alexis says that she didn't use the hand scanner but the built it one on the scanning counter instead.
Article continues below advertisement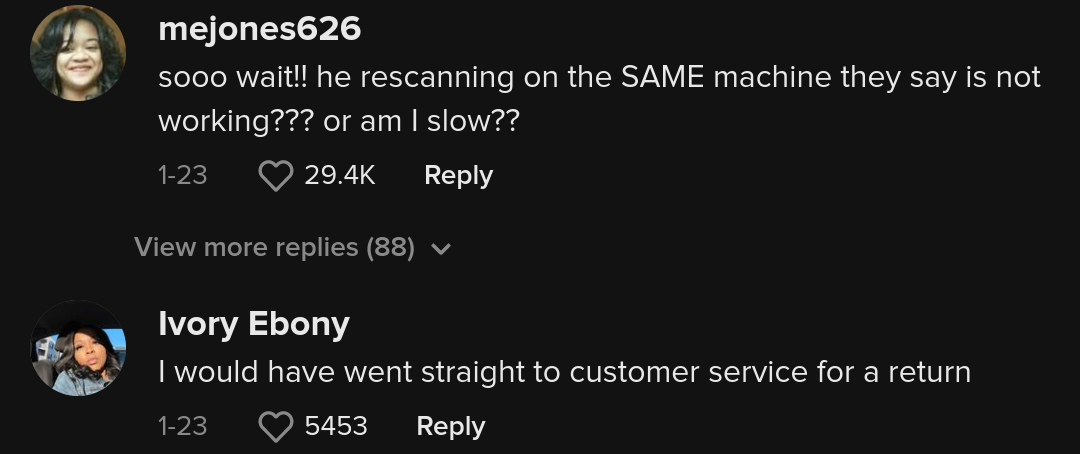 She then says that the workers are afraid of saying the word "steal" and references other TikTok videos, mentioning that if she is accused of stealing then she could possibly sue the store. More than likely she is referencing a Walmart customer's experience at a self-checkout counter, where a shopper who was charged with theft over a machine error was awarded $2.1 million.
Article continues below advertisement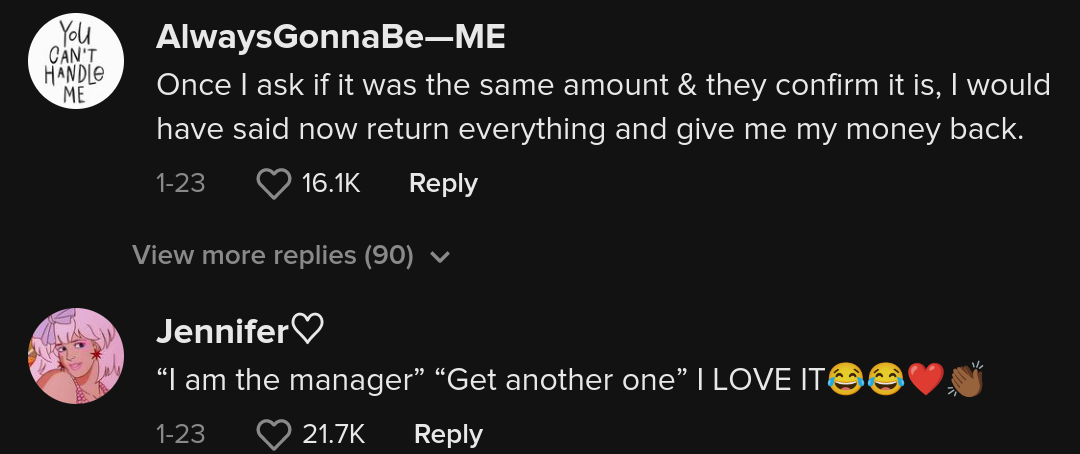 Alexis then goes on to call the situation "f***ing ridiculous" and points out the fact that there are a number of people waiting in line who are being held up because of the employee's actions.
Article continues below advertisement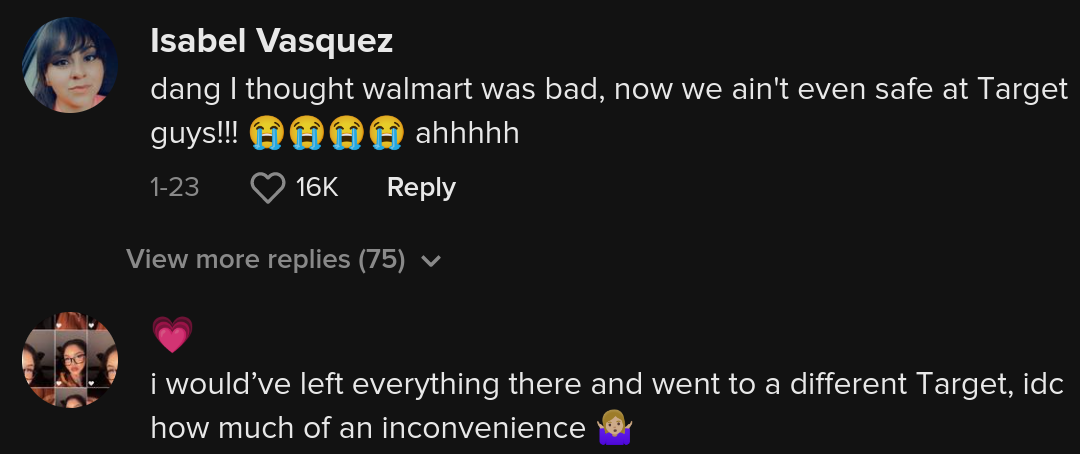 She goes on to call the entire situation "embarrassing" and at this point the worker offers to take her to another area in order to process the rest of her transaction. She says that she simply wanted to "scan and pay" and doesn't want to do that, so the employee continues to scan as she curses again.
Article continues below advertisement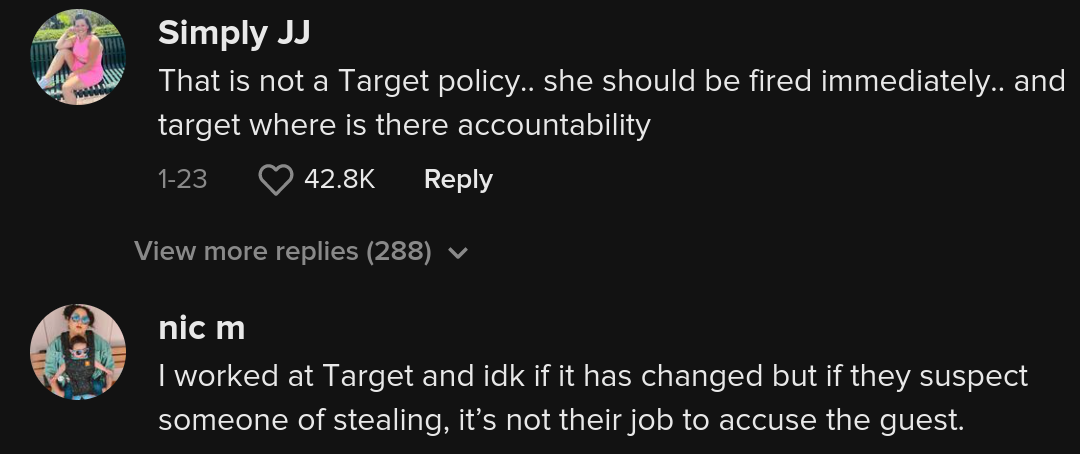 The woman then asks for the name of the Target manager along with his name as well. She then asks him to "be honest" and tell her whether or not they have been stopping all other customers who used this kiosk about the malfunctioning scanner and inspected their carts.
Article continues below advertisement
He doesn't answer her question and instead tells her that he's placing the bags right back in the cart. She asks him to answer her question. The employee informs her that he will give her the district manager's phone number to discuss the matter to which Alexis replies that she already has it.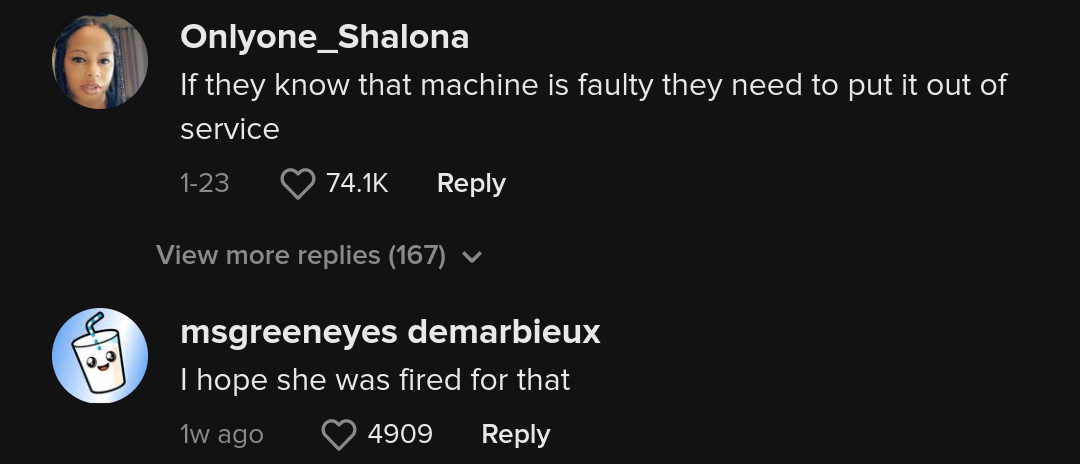 Article continues below advertisement
She then asks for another contact number of a general manager/owner she can call and he informs her that he'll get her that number at the end of the video.
A number of TikTokers expressed their shock at the treatment Alexis received and stated that they would've been upset as well. Some even said that they wouldn't have given the location their business and would've opted to visit another store after being inconvenienced.