TikToker Claims Walmart Is Now "Charging" Customers to Use Shopping Carts, Sparking Anger
A TikToker is claiming that Walmart is forcing customers to pay a dollar to use a shopping cart in its stores in a viral TikTok.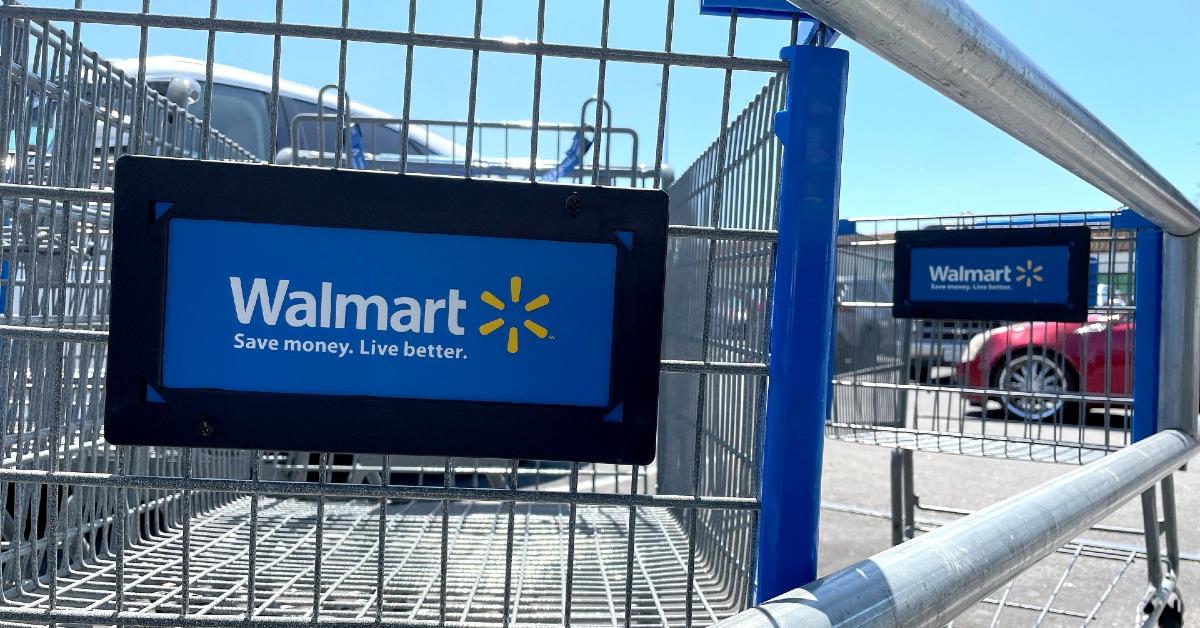 A TikToker has gone viral after claiming that their local Walmart is now attempting to charge customers a dollar to use a shopping cart. The "charge" is a temporary one, i.e. a locking mechanism is placed on the cart meaning shoppers can only get their dollar coin back after returning it.
Article continues below advertisement
Many other large-scale retailers implement this policy in an attempt to keep costs down, like Aldi, which requires customers to place a quarter in the cart to go shopping.
Article continues below advertisement
The TikToker (@soulforgepodcast) says in the video, "Starting February 1st, Walmart is going to charge you a dollar to take our their carts. That's fun."
The mechanism appears to accept a Canadian dollar coin, which are gold colored and are referred to as "Loonies" as they feature a picture of a loon.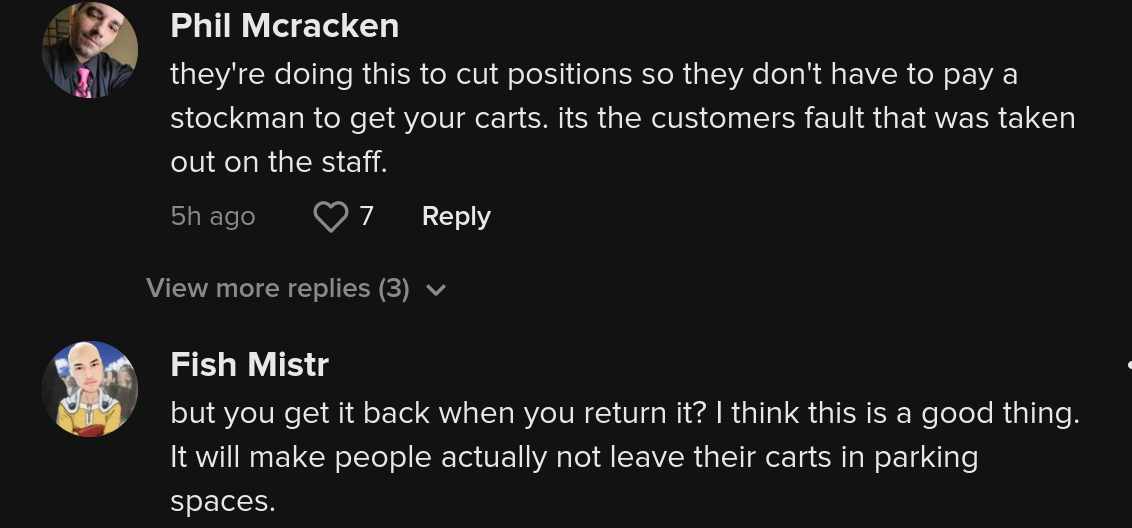 Article continues below advertisement
It's unclear as to whether or not this is a feature that global chain plans on implementing throughout all of its stores, or just in the region where at least three anecdotal reports of the cart charges have originated online: Thunder Bay or just in select stores.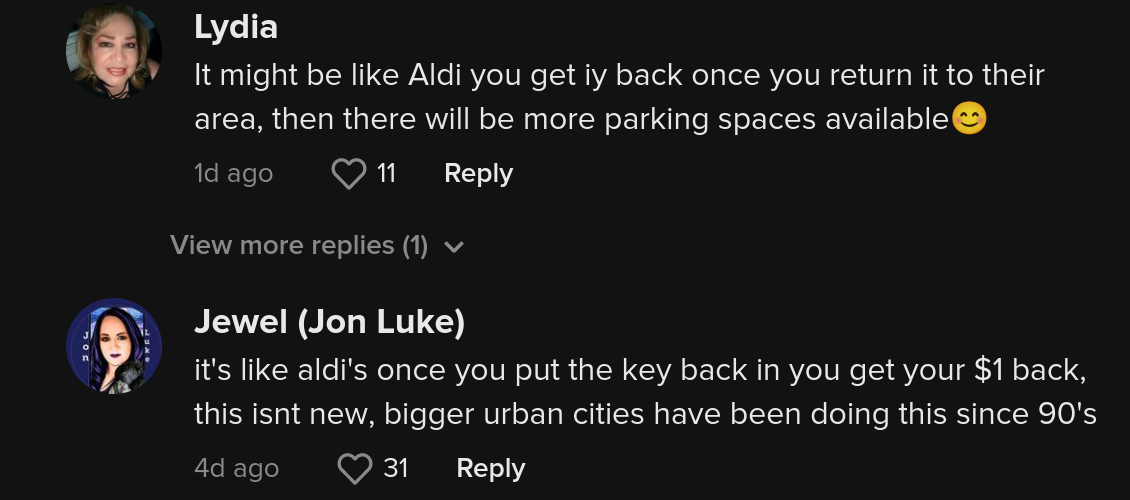 Article continues below advertisement
Judging from anecdotal reports online, it appears that at least three different Walmart locations in the Thunder Bay, Ontario, Canada area are now using the shopping carts that require a Loonie to operate.

Article continues below advertisement
There are a number of social media users who aren't happy with the cart coin charge. One Twitter user penned, "So #Walmart charging up to $1 to use a cart in Canada. This has to be the lowest of lowest scumbag moves any corporation has done. So now you can do the job of checking out your self then do your job of returning your cart. Just hire people your poor little billion-dollar company"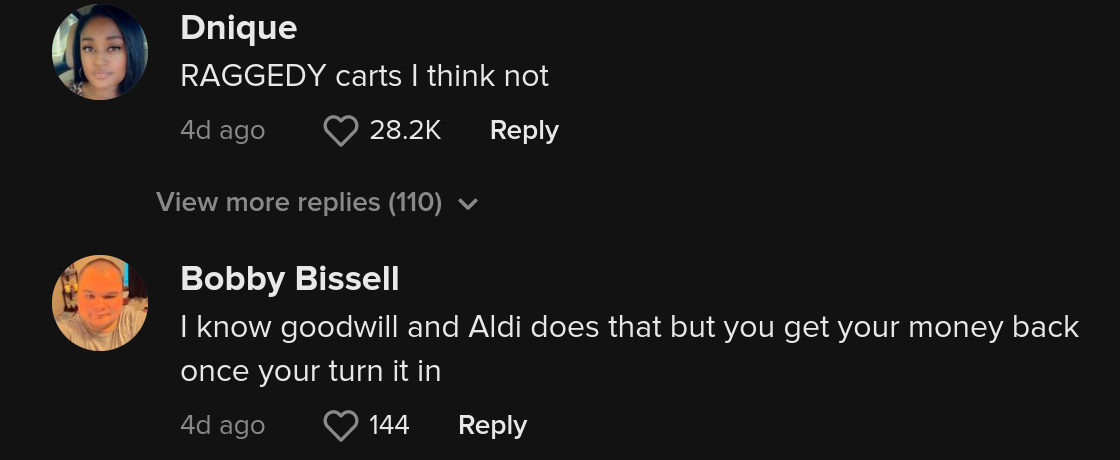 Article continues below advertisement
It appears that this cart policy, however, has been in effect for years in some stores. Another Twitter user, Ed Foster, uploaded a picture of a sign in a Walmart that reads: "Need a shopping cart? 1.) Insert $1," followed by "2.) Shop," and then "3.) Return cart to get your money back."
Article continues below advertisement
Another TikToker previously went viral after claiming that Walmart is now charging customers $7 to use a shopping basket during visits to its stores, however, this claim couldn't be verified and while there were a lot of folks in an uproar over the accusation, there were others who weren't exactly sold on the veracity of her story.
Article continues below advertisement
And if you don't like keeping change on you or don't feel like walking back to your car when shopping at a store that has an "insert a coin" policy in order to use one of its shopping carts, then you might want to steer clear of one popular TikTok trend.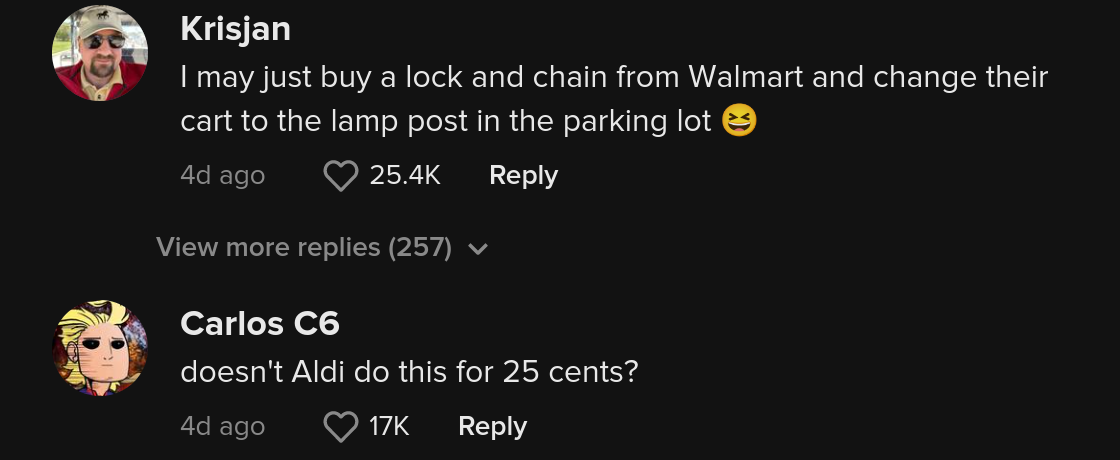 Article continues below advertisement
There are some folks who report that they've been able to simply insert a car into their shopping cart in order to use it whilst shopping without having to worry about putting a coin in there.
However, it appears that this TikToker had some trouble getting theirs out, resulting in the type of panic someone experiences when they realized that not all life hacks are what the internet makes them out to be.
Although it doesn't look like there's been a massive roll-out of these shopping carts at Walmart locations around the globe, how would you feel about having to insert a coin just to use a cart at the popular retail chain?